Sentinels have officially announced that Tyson "TenZ" Ngo will be staying on their roster, following earlier speculation that he might be on his way out.
The superstar player has re-signed with the famed North American organization for the upcoming VCT 2023 season.
TenZ is likely the only returning member of the former Sentinels core. Shahzeb "ShahZaM" Khan and Michael "dapr" Gulino have already confirmed that they are looking to join a new team as free agents, while the organization earlier teased the signing of LOUD player Gustavo "Sacy" Rossi.
---
---
TenZ will continue to play for Sentinels in the upcoming Americas league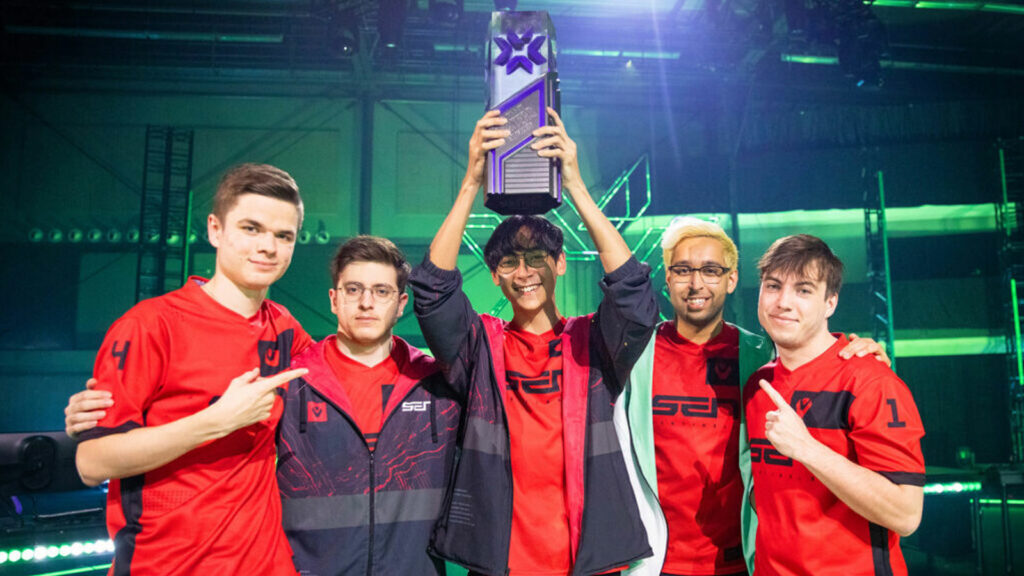 The 21-year-old was widely considered the best player in the world in 2021, but began to struggle this year as Sentinels floundered.
However, he remains one of the most recognizable players in the game. In the announcement post, Sentinels described a "system built around TenZ" as they look ahead to the inaugural season of the partnership league next year.
The organization is in the middle of an extensive rebuilding process that has extended to its coach staff. It released Shane "Rawkus" Flaherty from his coaching position in early October, before bringing in XSET coach Don "Syyko" Muir and Ghost Gaming's Adam "kaplan" Kaplan.
It also signed XSET star Zachary "zekken" Patrone last week, possibly ushering in a change in role for TenZ. With zekken as primary duelist, Sentinels appear to be setting up TenZ to be the team's Chamber main in the style of OpTic Gaming's Jaccob "yay" Whiteaker, an agent he started playing during the VCT NA Last Chance Qualifier.
TenZ's announcement video hints at that as well, featuring Chamber alongside images of the player.
Former XSET in-game leader Rory "dephh" Jackson and reigning Valorant Champions 2022 winner Bryan "pANcada" Luna are expected to round out the squad, according to reports by Dot Esports' George Geddes.
Sacy and pANcada will most likely continue to play the initiator and controller roles respectively. Dephh could then slot into the flex role when the squad needs an additional initiator or controller.
Sentinels will compete against the other nine Americas league teams next year. They will make their international debut in February at the 30-team kickoff tournament in São Paulo, Brazil.
READ MORE: Valorant dev details how many games you need to reach your real rank