Popular Twitch streamer Kyedae Shymko was welcomed with open arms by Filipino fans at CONQuest Festival 2022, a renowned gaming and pop culture convention that took place in Manila, Philippines over the weekend on July 23 and 24.
The 100 Thieves content creator said that she had a blast during her stay and that she gained an affinity for authentic Filipino food, especially for local fast food chain Jollibee.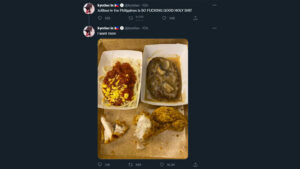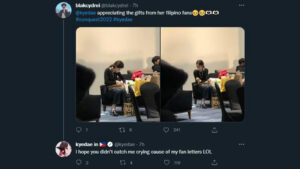 Aside from enjoying the local cuisine, Kyedae was given heartfelt gifts and letters by her most enthusiastic followers. She later tweeted that some of these letters moved her to tears.
By the end of the first day of the event, Kyedae promised to return for next year's CONQuest Festival.
---
---
Kyedae promises her fans that she would return to CONQuest Festival next year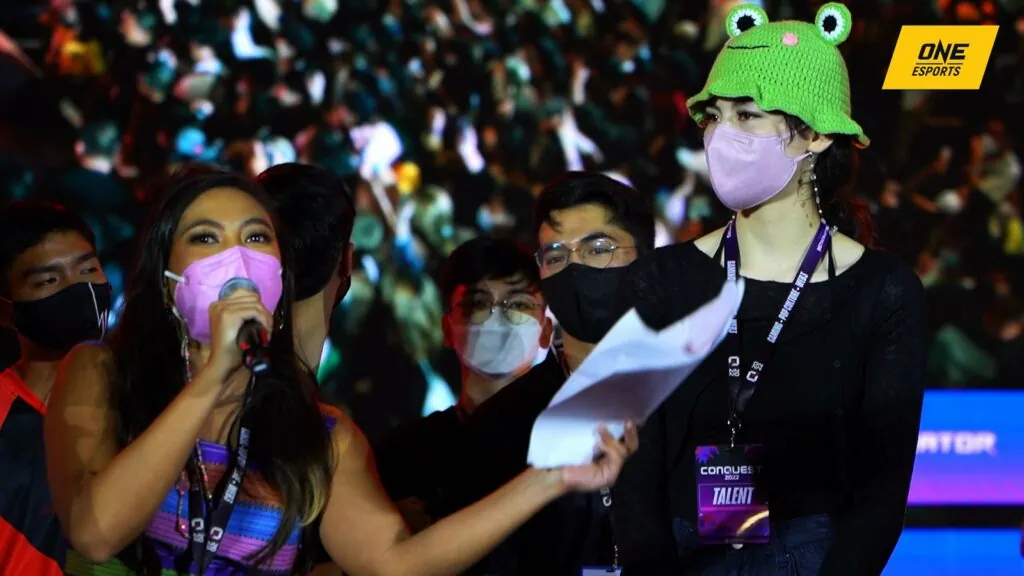 One of the main events that took place on Day 1 was a Valorant showmatch between two teams featuring Filipino gaming influencers. On Kyedae's team were Amanda Magdalena "maggiekarp" Zamora, Krisrey, Xavier "xavi8k" Juan, and s0nshine.
They went up against Een Mercado, Nicole "NicoleG" Grumal, and Francis Adrian "burg" Salunga, who were led by Raemon "Razzie Binx" Bingcang.
The popular Filipino gaming influencers showcased their skills with xavi8k pulling off back-to-back aces. Meanwhile, Kyedae put on a strong performance, showcasing what she had learned from her boyfriend and pro Valorant player, Tyson "TenZ" Ngo, who has been coaching her since she started playing the game.
---
---
Team Razzie ultimately won the match after taking map wins on Ascent and Icebox, giving the all-Filipino squad the 2-1 series victory.
After the exciting match, Kyedae announced to a packed crowd that she would return to the Philippines next year.
"I just wanted to say that you guys all so much," she said. "It means the absolute world to me, and I'm coming back next year for sure."
---
---
On Day 2 of the event, Kyedae showed her support for the local artists at the convention and went around all the booths to buy their artworks.
She then took a front-row seat to watch the Alliance Games 2022's grand final match between Filipino schools De La Salle University and Ateneo de Manila University. She also joined the award ceremony where DLSU Viridis Arcus was crowned champion.
READ MORE: Dungeons and Dragons Honor Among Thieves: Release date, cast, trailer