After five long years, Michael "Shroud" Grzesiek is finally back in pro match.
The CS:GO pro turned Twitch superstar made his official debut with Sentinels during the VCT North America Last Chance Qualifier, and he did not disappoint.
Sentinels' match against The Guard went down to the wire. Despite losing 2-1 to The Guard, Shroud and his team pulled out incredible plays and insane heroics that had fans on the edge of their seats, where two maps were also decided in thrilling double overtime.
Tyson "TenZ" Ngo and Shroud are also shaping up to be a deadly duo to be reckoned with. The pair came up big for Sentinels on Breeze with an incredible 2v5 clutch, saving the round for their team.
---
---
Sentinels Shroud and TenZ clutch a 2v5 round against The Guard on Breeze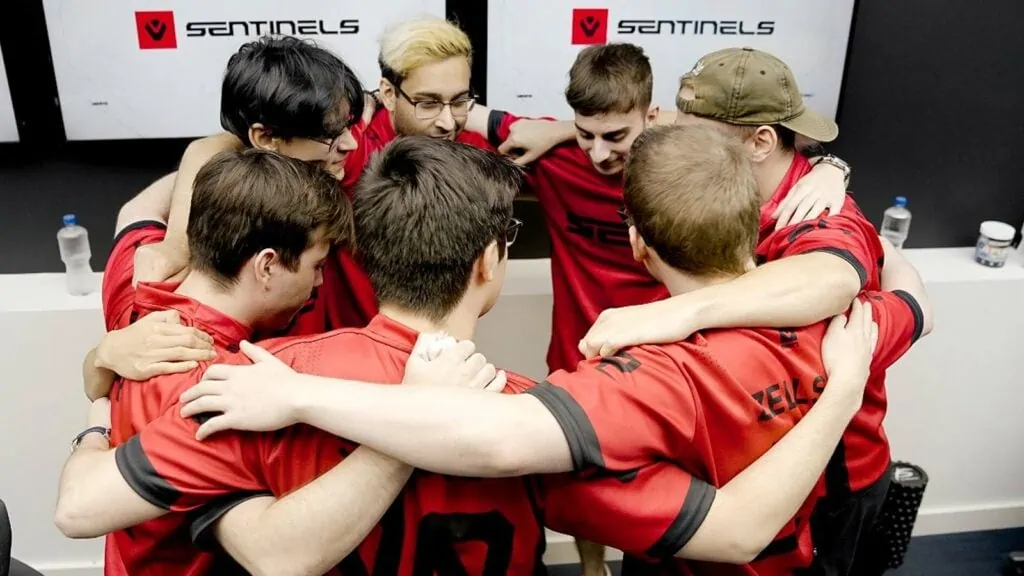 With a slim 4-2 round lead on attack, Sentinels decided to go for an A site split push on Breeze, even though Jacob "valyn" Batio's Viper ultimate was already blocking out A Cave.
Shroud and Michael "dapr" Gulino attempted to pincer The Guard's A site defenders by opening the door from A Halls. However, Ha "Sayaplayer" Jung-woo was able to get the opening kill on dapr, just as he activated the switch. 
Over at A Cave, Jordan "Zellsis" Montemurro was able to narrow down the enemy Viper's location by using KAY/O's suppression blade, but valyn did not retreat, continuing to hold a close angle inside Viper's Pit. He was able to get the jump on two Sentinels players, before eventually being traded by TenZ.
Shroud then eliminated Sayaplayer from A Halls, before finding yet another kill on Jonah "JonahP" Pulice's KAY/O as he backed away from A Halls.
Left in a 2v2 situation with their man advantage gone, The Guard were left scrambling to respond. TenZ successfully planted the spike, narrowly surviving Sova's Shock Bolt by using Chamber's Rendezvous teleporters to retreat to A Cave and play the post-plant. 
He followed up with a kill on The Guard's Michael "neT" Bernet, who peeked from the back of site. With a 2v1 advantage, Shroud held A Shop, while his teammate wrapped around to mid.
Trent "trent" Cairns managed to win his duel against Shroud, forcing him to peek after tapping the spike. But TenZ was there to close it out, pushing from A Doors to take the round.
---
---
The boys in red eventually secured the map win on Breeze, defeating The Guard 15-13 in overtime. However, they stumbled on Ascent and Icebox, losing the series 2-1.
Still, they are not out of the tournament just yet. Their lower bracket run starts on August 7, 7:00 a.m. GMT+8 | August 6, 4:00 p.m. PT | August 6, 11:00 p.m. GMT, where they will face the loser of the match between Shopify Rebellion and Cloud9.
Check out the full match schedule for the VCT NA LCQ. All matches will be broadcast live on the official Valorant Twitch and YouTube channels.
READ MORE: This mystery football club is also in the running for VCT EMEA franchising