Ever since retiring from CS:GO pro play, Michael "Shroud" Grzesiek expanded the selection of games that he streams to more than just first-person shooters. He's played battle royales, action RPGs, and even tabletop games to appeal to his 10 million Twitch followers.
While it is entertaining to see Shroud play a wide variety of games, fans are most eager to watch his insane aim in FPS games. However, when he recently returned to playing and streaming Valorant in the early weeks of Episode 5 Act 1, his aim wasn't as sharp as it once was — and struggled against Ascendant and Immortal ranked players.
The 28-year-old streamer immediately knew something was off. Ironically, he realized that his top-of-the-line gaming monitor was holding him back. He then made the switch to a cheaper backup monitor and is now on the road to hitting Radiant rank.
---
---
Shroud performs better in Valorant after switching to a cheaper gaming monitor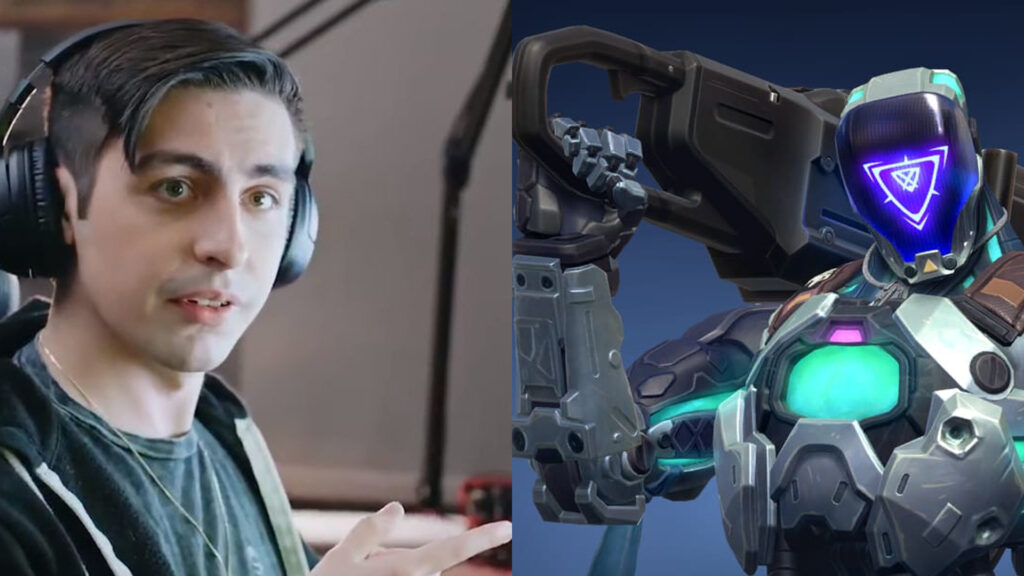 On his first day returning to Valorant, Shrould joined his girlfriend's five-stack birthday stream where they played mostly unrated games. The following day, he partied up with Apex Legends pro Timothy "sYnceD" Putrow and reached Ascendant 1 after finishing his five placement games.
After losing nine games in a row, Shroud decided something needed to change. He realized that playing on his Alienware 27 AW2721D monitor that had a 2560×1440 resolution and 240Hz refresh rate wasn't helping his aim get any better.
"Playing this resolution on a higher-inch monitor feels weird," said Shroud.
He then switched to his backup Alienware 25 AW2521H monitor that had a smaller 1920×1080 resolution but boasted a higher 360Hz refresh rate.
The decision to switch monitors quickly produced results for the superstar streamer, as he won multiple clutch rounds and went on a winning streak while playing ranked with fellow former CS:GO pro Tarik "Tarik" Celik.
"Listen, get that old monitor and smash it with a hammer on stream," said Tarik playfully. "I'll come over and break that monitor myself. I'll play you to break that monitor, it's been holding you back."
---
---
While the more expensive Alienware 27 AW2721D monitor at US$1,100 dollars may provide better visuals and a wider display, playing FPS games on the cheaper Alienware 25 AW2521H monitor worth US$900 gave Shroud better results.
The lower resolution and higher refresh rate resulted in smoother movement, making targets in-game easier to spot.
If you're looking to rank up in Valorant, you can improve your game by using Shroud's personalized mouse, keybinds, crosshair, monitor, PC, and Valorant settings.
READ MORE: This is what it takes to guarantee a double rank up in Valorant, says dev