If Wardell were reincarnated as a Valorant agent, he would definitely be Chamber. He has taken to the agent like a fish to water, consistently finding ways to maximize pressure with the Operator.
While streaming one of his ranked games alongside CS:GO superstar Jake "Stewie2K" Yip, the former TSM player pulled off an insane ace.
Channeling his inner weapons expert, he used an Operator, Phantom, and Chamber's Headhunter pistol to take down his opponents on Bind.
---
---
Wardell is a Chamber god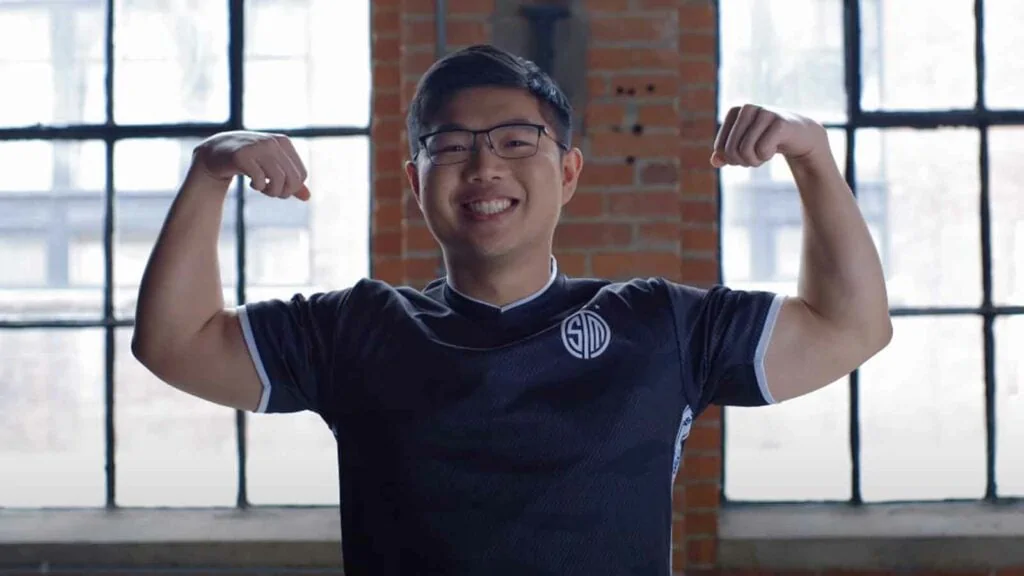 The 23-year-old player has been steadily climbing Valorant's North American leaderboards since Episode 5 Act 1 was released, where he is currently ranked 516 in Radiant.
With his team down one round in overtime, Wardell rotated to the B site from defender spawn to help his team retake the site with the spike already planted. Armed with an Operator, he took out the enemy Skye in U-Hall, and then picked up a Phantom and found an instant headshot on the Raze who was also holding A Lamps.
He then turned around and killed the Chamber who was attempting to flank him from back site. But instead of reloading his Phantom, the Op Academy founder picked his Spline Operator again and hit another clean shot on the Sova who decided to aggressively peek U-Hall again.
Left in a 1v1 situation and just one bullet left in his Headhunter pistol, Wardell clutched out the round in style, wrapping around the truck and taking down the last remaining attacker right outside A Bath.
---
---
With the help of Stewie2K, their team won the map 15-13 in the second overtime, with Wardell topping the scoreboard with a 39/19/3 KDA.
Wardell and TSM parted ways in March right before the team was set to compete in VCT NA Stage 2. He briefly joined Version1 as a stand-in during the first VCT NA Stage 2 open qualifier, but the team eventually failed to qualify for the group stage.
Since then, he's been focused on his stream, teaming up regularly with Stewie2K.
Fans would love to see the two eventually team up and compete in Valorant, but it's not clear if Stewie2K will ever make the switch to Riot's shooter, or if Wardell even wants to return to pro play.
READ MORE: CS:GO GOAT s1mple only plays this one agent in Valorant ranked