100 Thieves Valorant has announced big changes to its coaching staff, with Sean "sgares" Gares stepping down as the team's head coach.
The caster and former CS:GO pro has decided to continue his career as a content creator. Stepping into the role of head coach is Mike "MikesHD" Hockom, the team's assistant coach who has been credited with implementing more structured training schedules and processes.
100 Thieves has yet to announce a new assistant coach, but the team's General Manager Daniel "ddk" Kapadia said in the organization's announcement video that they already have some exciting prospects that they will announce soon.
---
---
MikesHD replaces Sean Gares as 100 Thieves' new head coach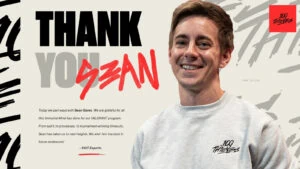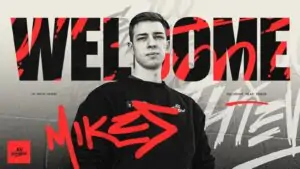 Under sgares, the rebuilt 100 Thieves Valroant roster improved by leaps and bounds, eventually qualifying for Valorant Champions 2022 with a win at the VCT NA Last Chance Qualifier.
The 34-year-old joined the team alongside ddk and MikeHD, part of a complete overhaul of the team following a dismal start to the VCT 2022 season where they lost four group stage matches in a row.
But the demands of the competitive season may have begun to take their toll. A full-time head coaching role comes with a taxing schedule, said sgares.
"I've been working with the team over this entire season since Stage 2," he said. "As soon as the team was built, the contracts were signed and we had the open qualifiers and it was a non-stop grind for three weeks."
While the team's success and rapid improvement were gratifying, sgares hadn't expected to miss things like casting and "just being involved in the scene more" as much as he did.
"You don't really have time for that if you're in an esports team as a coach, and I didn't think I'd miss it as much as I did," sgares said. "I thought my competitive side would take over, and it did, which is why I didn't do any of those things. But I do miss it a lot."
At the very least, he can leave knowing that the team is in capable hands. MikesHD has already received plenty of praise from ddk, with the team's general manager saying that he "doesn't really miss a beat."
The new head coach may already have big plans for the team. According to him, fans can expect a lot of interesting things inside the game for the upcoming VCT 2023 season.
"We're going to continue striving to play every single map, so that won't change from our process last year, but agent comp wise, you might see some differences from last year," said MikesHD.
---
---