The Filipino fever continues in Valorant, even after the release of its new agent, Neon.
Neon is the game's first Filipino duelist and is dubbed as "the fastest agent in Valorant" by Riot Games. She is voiced by Filipina voice actress Vanille Velasquez, debuting in her cinematic filled with proudly Pinoy references.
Neon's arrival comes with a fresh batch of voice lines and interactions with other agents. One of these includes an upcoming Viper voice line that shows the agent's appreciation for a beloved dish from the Philippines, Neon's home country.
Viper voice line shows newfound appreciation for adobo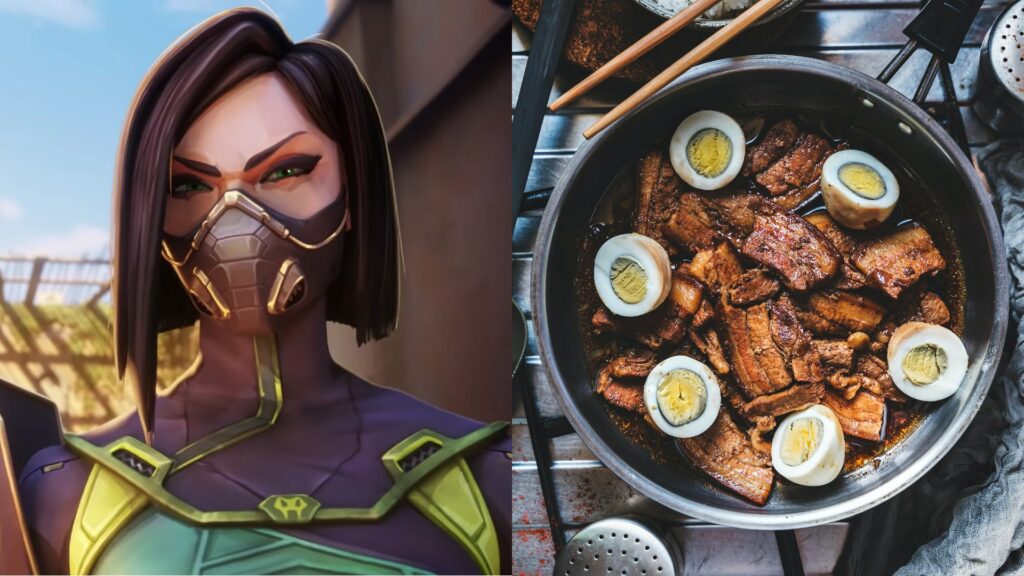 New voice lines are coming to Valorant patch 4.02 as heard from data-mined content by Cynprel. This includes a special Viper voice line interacting with Neon, where the two discuss the dish adobo.
"Neon? What was that meal you made earlier? It was good," Viper tells the duelist.
---
---
"Oh, my nanay's (mom's) adobo? You're, uh, welcome," she answers the American agent.
Adobo, which is derived from the Spanish word "adobar," translates to "vinegar-braised." It is a Filipino dish that contains meat, seafood, or vegetables, then marinated until brown in a mix of garlic, soy sauce, and vinegar.
Patch 4.02's upcoming voice lines also feature Neon's interactions with Raze and Killjoy. A particular line even includes the classic Pinoy expression "'di bale na" which translates to "never mind".
Fans can listen to all the Patch 4.02 voice lines and interactions on Cynprel's YouTube channel.
Follow ONE Esports on Facebook for more Valorant news, guides, and highlights.
READ MORE: Did Kyedae and TenZ get the famous Filipino chicken adobo dish right?