Tarik "tarik" Celik is one of the most popular Valorant streamers in the world. He also happens to be a decorated CS:GO pro who was part of the Cloud9 roster that won the ELeague Boston Major in 2018, a historic first for a North American organization.
While he may not be on a pro team anymore, he continues to show time and again that he still has what it takes to compete with the very best in Valorant.
The 26-year-old player has reached the top spot on the North American Valorant leaderboards thanks to his standout performances in the duelist role. But it's not just his gameplay that carries the day. He is also fondly known as the "content king" for his entertaining antics on stream. 
Here's a look at Tarik's full Valorant settings, including his mouse, keybinds, crosshair, monitor, PC, and in-game settings.
---
Tarik's complete Valorant settings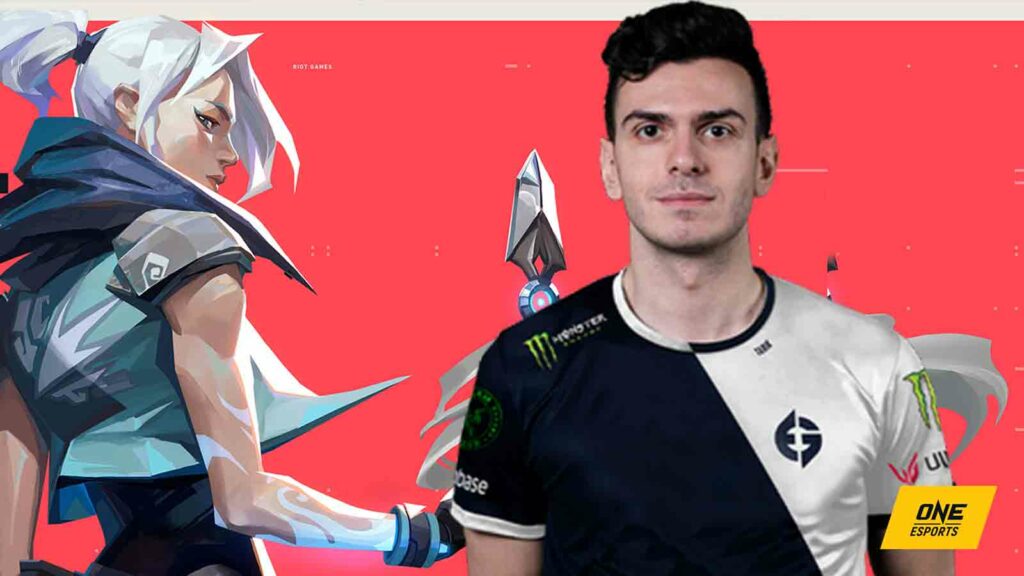 Mouse settings (Logitech G Pro X Superlight/Logitech G703 Lightspeed)
| | |
| --- | --- |
| MOUSE | VALUE |
| DPI | 800 |
| eDPI | 376.8 |
| Hz | 1,000 |
| Sensitivity | 0.471 |
| Scoped Sensitivity | 1 |
| Windows Sensitivity | 6 |
---
Keyboard keybinds (Logitech G Pro Keyboard)
| | |
| --- | --- |
| COMMANDS | KEYBINDS |
| Walk | Left-Shift |
| Crouch | Left-Ctrl |
| Jump | Space Bar |
| Use/Ability 1 | Q |
| Use/Ability 2 | E |
| Use/ Ability 3 | C |
| Use Object | F |
| Use/Ultimate | X |
| Equip Primary Weapon | 1 |
| Equip Secondary Weapon | 2 |
| Equip Melee | 3 |
| Interact with the Spike | 4 |
---
Valorant Crosshair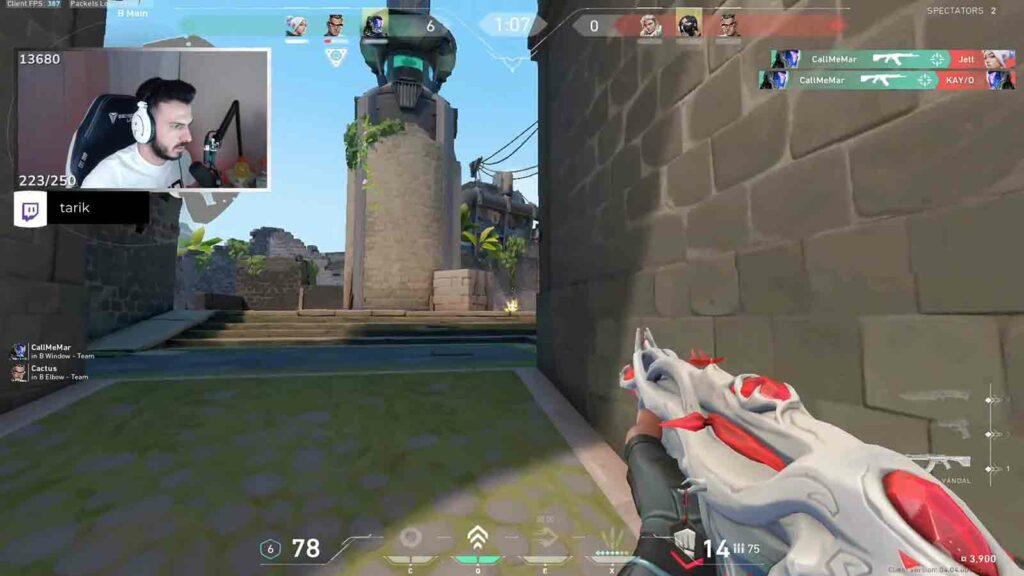 | | |
| --- | --- |
| CROSSHAIR | VALUE |
| Color | White |
| Outlines | On/1/1 |
| Center Dot | On/1/2 |
| Inner Lines | Off |
| Outer Lines | Off |
| Fade | Off |
| Movement Error | Off |
| Firing Error | Off |
---
---
Valorant radar
| | |
| --- | --- |
| RADAR | VALUE |
| Rotate | On |
| Fixed Orientation | Based on Side |
| Keep Player Centered | On |
| Minimap Size | 1.1 |
| Minimap Zoom | 0.797 |
| Minimap Vision Cones | On |
| Show Map Region Names | Always |
---
Monitor (LG UltraGear 27GN750-B)
| | |
| --- | --- |
| MONITOR | VALUE |
| Display Mode | Fullscreen |
| Resolution | 1680×1050 |
| Frame Rate Limited | Unlocked |
---
Graphics settings (NVIDIA GeForce RTX 3080 Ti)
| | |
| --- | --- |
| PC GRAPHICS | VALUE |
| Multithreaded Rendering | On |
| Material Quality | Low |
| Texture Quality | Low |
| Detail Quality | Low |
| UI Quality | Low |
| Vignette | Off |
| Vsync | Off |
| Anti-Aliasing | MSAA 4x |
| Anisotropic Filtering | 4x |
| Improved Clarity | Off |
| Bloom | Off |
| First Person Shadows | Off |
| Distortion | Off |
READ MORE: Brimstone is now the best duelist in Valorant, says TenZ