Jacob "pyth" Mourujarvi is here to help infuse some new tactical smarts into the Bleed eSports Valorant roster. The Swedish esports pro moved to Southeast Asia in January alongside Max "Maxie" Lönnström, part of an all-new international roster that has its sights set on the very top.
Pyth is best known for his time on the G2 Esports roster that dominated European Valorant in 2020, winning seven straight Ignition series events. He has also competed at the very highest levels in CS:GO, playing alongside Christopher "GeT_RiGhT" Alesund and Patrik "f0rest" Lindberg on the legendary Ninjas in Pyjamas roster.
In an interview with ONE Esports, pyth talked about the differences in the Valorant meta between Southeast Asia and Europe, and what the region needs to do in order to catch up to Europe and North America.
---
---
Pyth explains the difference between Southeast Asia's and Europe's Valorant meta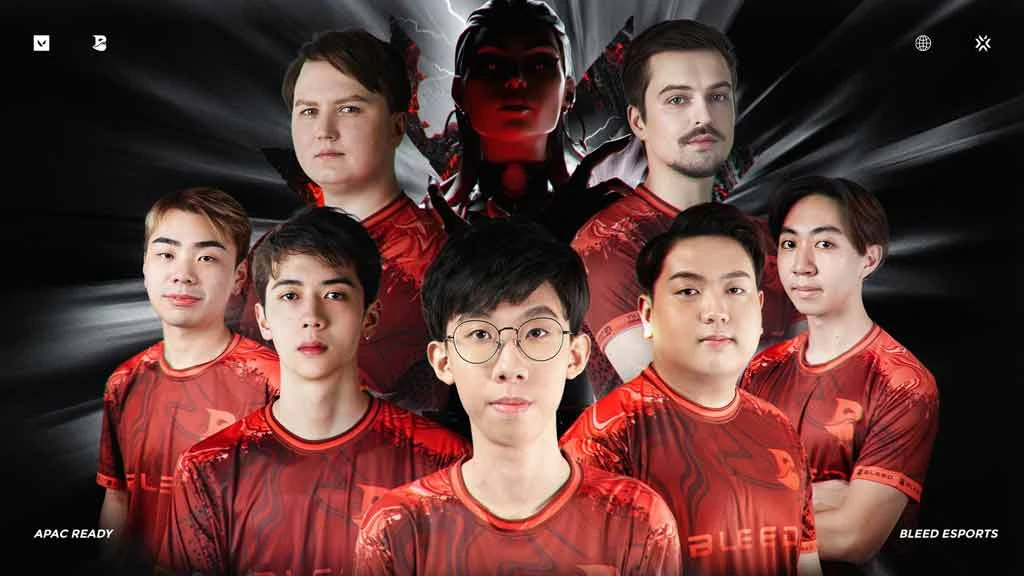 Every region in Valorant has its own unique meta that sets it apart from the rest.
According to pyth, Europe's meta revolves around very structured play. This means spending a lot of time gathering information and maximizing the use of all their agent abilities when they execute a play. This type of style encourages better teamwork and chemistry with each game, said pyth.
After moving to Southeast Asia, pyth was initially frustrated by teams that favored a faster playstyle. However, he came to recognize that they were simply playing to their strengths.
In fact, he realized that there were some players who were even more skilled mechanically compared to those he faced in Europe. Players in the region have a lot of confidence in taking duels, because they trust in their skills and know that playing fast will often reward those that have better aim.
The ability to string kills together in this way helps teams build momentum, which pyth believes is key to winning in Valorant. An underdog team can ride their momentum to take the game, because the fewer rounds in Valorant means that opposing teams have less room to mount a comeback.
"You only need to win 13 rounds instead of 16 compared to Counter-Strike. This makes upsets more likely in Valorant," he explained.
But relying on your aim isn't always the best strategy in Valorant. "There are a lot of talented individuals in Southeast Asia that have good aim and fast strategies, but they're not playing with [the structure European teams use], which can lead to critical mistakes," he shared.
Pyth wants to combine the best of what Europe and Southeast Asia have to offer by instilling more discipline in his team. Bleed eSports already has some of the most talented players in the region, and a more reliable structure could help take them to the next level.
He also finds the unique agent compositions in Southeast Asia a refreshing change, where some teams tend to run double duelist compositions built for a faster pace. "I'm all for breaking the meta and I like to see new teams try out new strategies," he said.
---
What does Southeast Asia need to do to catch up to Europe?
The region needs more organizations and sponsors to make it easier for players to commit to playing Valorant professionally, according to pyth.
"Players here are still studying, still working, and they're still doing stuff outside the game," he explained. "Valorant is more of a side job, or a hobby for them, instead of a professional job."
Unsurprisingly, pyth believes that players need to go all-in on Valorant if they hope to succeed. "Playing eight to nine hours a day will not be enough if they want to reach the top," said pyth.
Bleed eSports narrowly failed to qualify for the Stage 1 Masters event in Iceland after falling to XERXIA Esports in the VCT APAC Stage 1 Challengers Knockouts.
The team made a deep tournament run despite practicing together for only three weeks, making it all the way to the lower bracket finals.
READ MORE: XSET Cryocells' impossible 1v4 clutch shows why he's a top Jett in NA