OpTic Gaming has put an end to Zeta Division's fairytale run, sweeping the Japanese squad 3-0 in the lower bracket final of Masters Reykjavik 2022.
The North American squad was powered by a stunning performance from their controller player, Jimmy "Marved" Nguyen, who was awarded match MVP for his heroics on Haven.
The 22-year-old set a new kill record at Masters Reykjavik in the process, dropping 35 kills on Haven to help his team mount a comeback and take the map 15-13. After losing a map that they should have had in the bag, Zeta looked demoralized on Fracture and Bind, allowing OpTic to stroll to comfortable 13-5 and 13-8 wins.
---
---
Marved carries OpTic Gaming against Zeta Division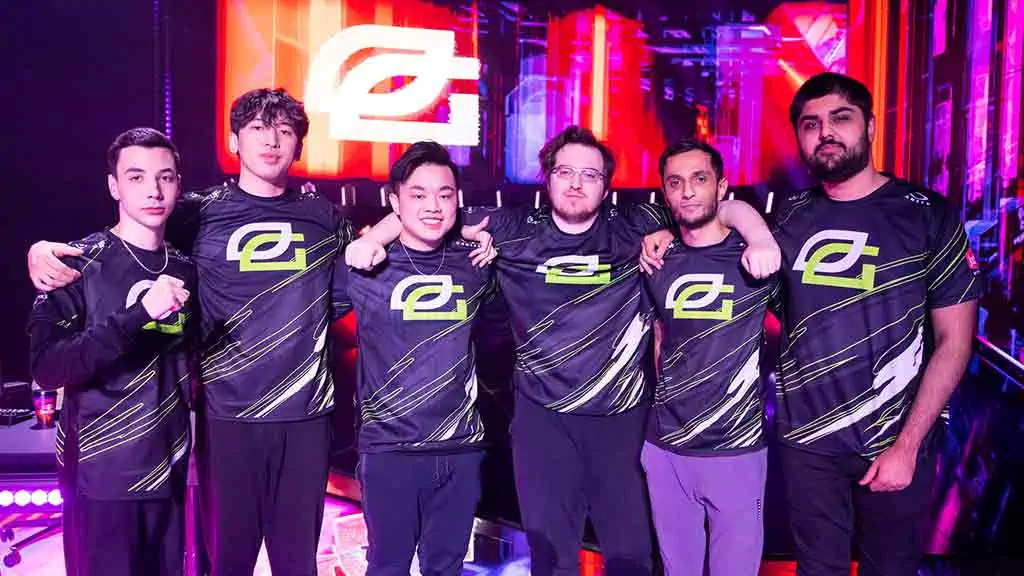 After losing a closely-fought series against Brazilian powerhouse squad LOUD in the upper bracket, OpTic faced the ultimate underdog team Zeta Division in the best-of-five lower bracket final.
The Japanese squad had been on a tear in the lower bracket, eliminating Team Liquid, DRX, and Paper Rex from the tournament. Zeta looked in top form at the start of the match, winning the first five rounds on Haven.
On the other hand, OpTic looked out of their depth, eventually trailing the Japanese squad 5-11. Zeta won both pistol rounds, and even won half-buy rounds against OpTic, which helped them build up their momentum.
Losing to an eco round is particularly demoralizing in Valorant because of the difference in firepower between the two teams. A squad that invested so many credits to have all their weapons and abilities should easily win against opponents who are only using pistols and half-shields. A loss to an opponent who is saving can also break a team's economy, immediately putting them at a disadvantage.
Luckily for the North American squad, Marved found his stride in the second half of the map. The 22-year-old Canadian pro player clutched critical rounds for his team, almost single-handedly driving the OpTic comeback.
---
---
With his team down four rounds on Haven, OpTic looked like they might lose to another Zeta eco, after a flank from Yuma "Dep" Hashimoto netted a pick on Jaccob "yay" Whiteaker at A Short. OpTic were also about to run into an A site defended by three Zeta players.
Marved turned the tide of the round by catching out Dep, who had retreated to hold the rotate. He then ran to C site to plant the spike with only a few seconds to spare. As the remaining Zeta players funneled onto site from C Link, Marved easily mowed them down.
In the following round, Marved and yay won another crucial round that marked the start of OpTic's comeback. With OpTic in a dire 2v4 post-plant situation, Marved and yay stopped Zeta's retake attempt by holding aggressive angles the Japanese team did not expect.
---
---
Throughout the map, Marved played masterfully around his smokes, peeking at the right moments to earn pivotal kills. His skills as a controller were instrumental in OpTic's comeback as he deftly maneuvered around the map using Omen's Shrouded Step, catching Zeta off guard.
Marved finished with a staggering ACS of 342 and KDA of 35/16/8 in OpTic's 15-13 overtime win on Haven.
"I think my team gave me time to really understand how [Zeta] were moving around the map. I think late game, like after halftime, I kind of understood where to find my timings and how to win these rounds," he said in a post-match interview. "I just kind of knew what was going on at all times."
The North American squad is now locked in for a rematch against LOUD in the grand final of Masters Reykjavik. The match will take place on April 25, 1:00 a.m. GMT+8 | April 24, 10:00 a.m. PDT | April 24, 5:00 p.m. GMT.
You can view the full match schedule for Masters Reykjavik 2022 here. All matches are broadcast on the official Valorant Twitch and YouTube channels.
READ MORE: TenZ reveals special custom mouse he's designing with Finalmouse