Indian organization Global Esports has signed former XSET player Jordan "AYRIN" He, according to Dot Esports' George Geddes.
AYRIN was part of the XSET roster that won VCT NA Stage 2 Challengers and placed sixth at Valorant Champions 2022. In Istanbul, they took down EMEA giants Fnatic and FunPlus Phoenix, a triumphant showing for a roster that had flopped out of Copenhagen during their international debut.
While the roster had hoped to stay together, their new home in G2 Esports never materialized after the organization had its Americas league spot pulled at the last minute following CEO Carlos "ocelote" Rodríguez's Andrew Tate debacle.
With players and coaches now exploring separate opportunities, it looks like AYRIN is traveling across the world to play for a franchised organization in the Pacific league during the VCT 2023 season.
---
---
AYRIN is joining Global Esports in the Pacific league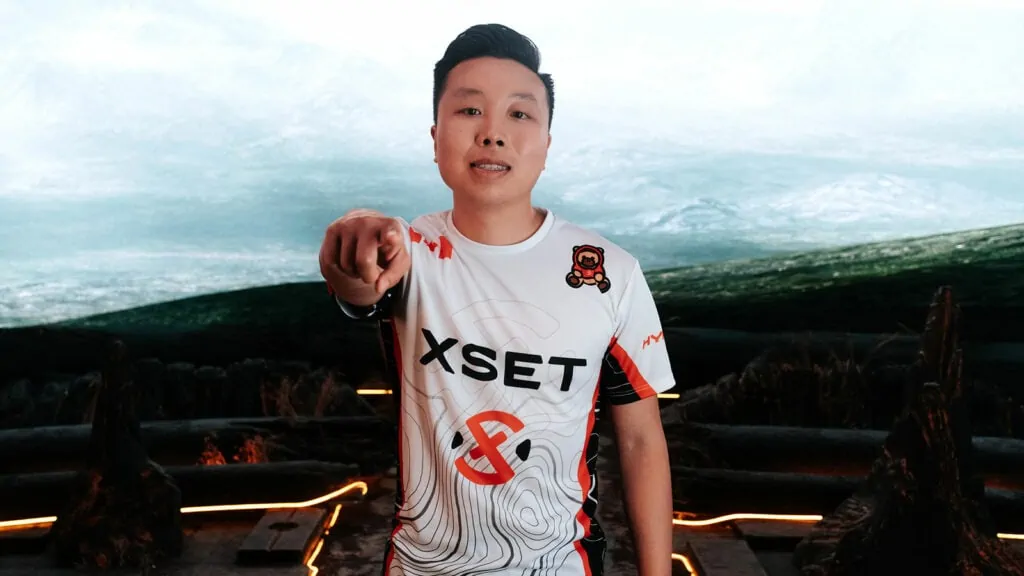 While no official announcement has been made, both AYRIN and GE all but confirmed the signing with cheeky teasers on Twitter.
The organization confirmed the addition of an import player, while AYRIN posted not-so-subtle emojis of a plane and the South Korean flag — a nod to Seoul, the host city of the Pacific league.
Franchised teams are allowed just one import player from outside their region, and AYRIN will fill that slot for GE. Teams need to submit an initial roster to Riot Games by October 15, featuring at least six contracted players.
---
---
The Canadian player is the first from North America to make the move to the Asia-Pacific region. While OpTic Gaming star Jaccob "yay" Whiteaker also received a US$1 million offer to play for an unnamed APAC team, he does not appear to be taking up the deal and is currently pegged to join Cloud9.
GE is the only Indian representative in the Pacific league. The organization won the recent Skyesports Champions Series in June, but did not manage to qualify for any international events this year.
While India has a direct path to international events through the APAC Challengers series, the team has always fallen short against other APAC squads.
The addition of AYRIN could help boost the team's competitiveness with invaluable experience from the international stage and North America.
The 26-year-old is also not the only imported talent on GE's roster. In April, the organization signed former DAMWON Gaming coach Hong "Eraser" Chang-pyo.
Global Esports Valorant roster
Jordan "AYRIN" He
Ganesh "SkRossi" Gangadhar
Abhirup "Lightningfast" Choudhury
Pranav "Kohliii" Kohli
Bhavin "HellrangeR" Kotwani
Akshay "KappA" Sinkar
Jayanth "skillZ" Ramesh
The team plans to field a total of 10 players in 2023. "The goal is to find a way to help Indian talent compete at the highest level and prove their skills, even if it takes a few seasons to get there," said Global Esports founder and CEO Rushindra Sinha.
GE will find themselves going up against teams from Japan, Korea, and Southeast Asia during the regular season in 2023.
Fans can also look forward to the 30-team kickoff tournament in São Paulo, Brazil.
READ MORE: Exclusive: Valorant esports will never be like LoL esports — and that's a good thing