European squad Fnatic emerged victorious defeating their North American rivals, Cloud9 Blue, 2-1, on Day 1 of Valorant Champions 2021's group stage.
Fnatic survived a thrilling final game in the VCT's first-ever match on Fracture, preventing Cloud9 Blue's epic comeback attempt and defeating them in overtime, 14-12.
European star duelist Nikita "Derke" Sirmitev shined in his team's return to the international stage, dropping a total of 74 kills in their match against Cloud9 and scoring a 291 ACS from all three maps.
Fnatic creates new meta on Fracture against Cloud9 Blue at Valorant Champions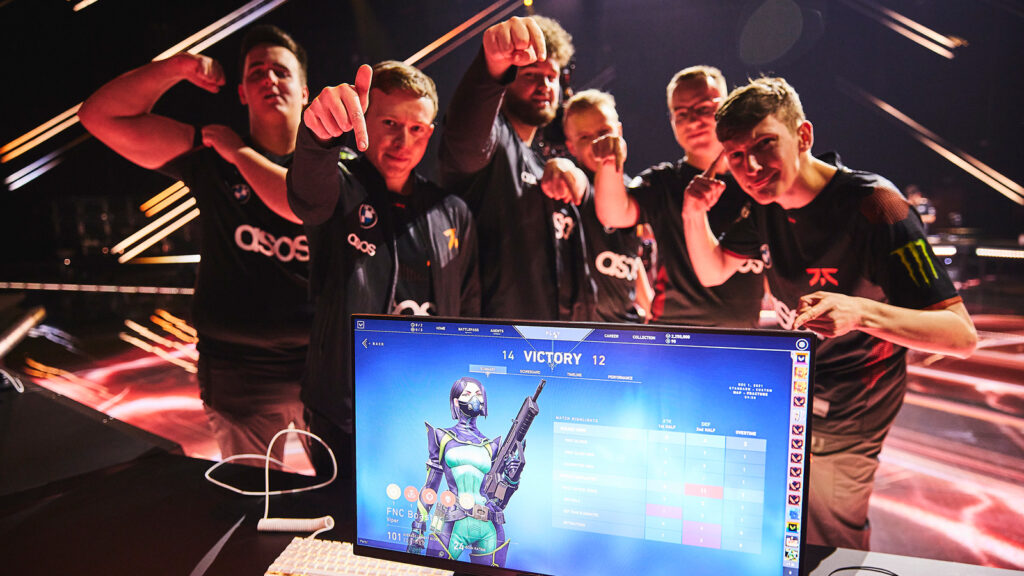 The teams were evenly matched, with Fnatic winning the first game on Icebox, 13-11, followed by an equally amazing 13-11 comeback by Cloud9 on Split.
The European squad had banned Breeze and Bind, while the North American team excluded Ascent and Haven from the map pool, which in turn made Fracture's official tournament debut inevitable.
Fnatic took the early lead, going up 8-4 at halftime. The European squad made the most of Fracture's open space as the attackers and outmaneuvered their opponents around the map.
Fnatic's agent comp of Breach, Astra, and Viper allowed Derke's Raze to enter the site by going with his teammates' agent abilities. Martin "Magnum" Peňkov on Cypher also prevented Cloud9 Blue from making aggressive plays by using Cypher's Trapwires and Spycam to gain valuable information on his opponents' whereabouts.
---
---
With Fnatic up 12-6, Cloud9 Blue mounted another valiant comeback attempt after halftime by winning six straight rounds to force overtime.
On the very last round on Fracture, Fnatic decided to play retake and allowed Cloud9 Blue to plant the spike on the A-Site. By slowly making their way towards the spike, the European squad figured out where Cloud9 Blue's players were and swiftly eliminated them from the round.
Fracture's official Valorant Champions 2021 debut showed just how important map control is, as well as the effectiveness of lurk plays on such a small map that has many avenues of attack.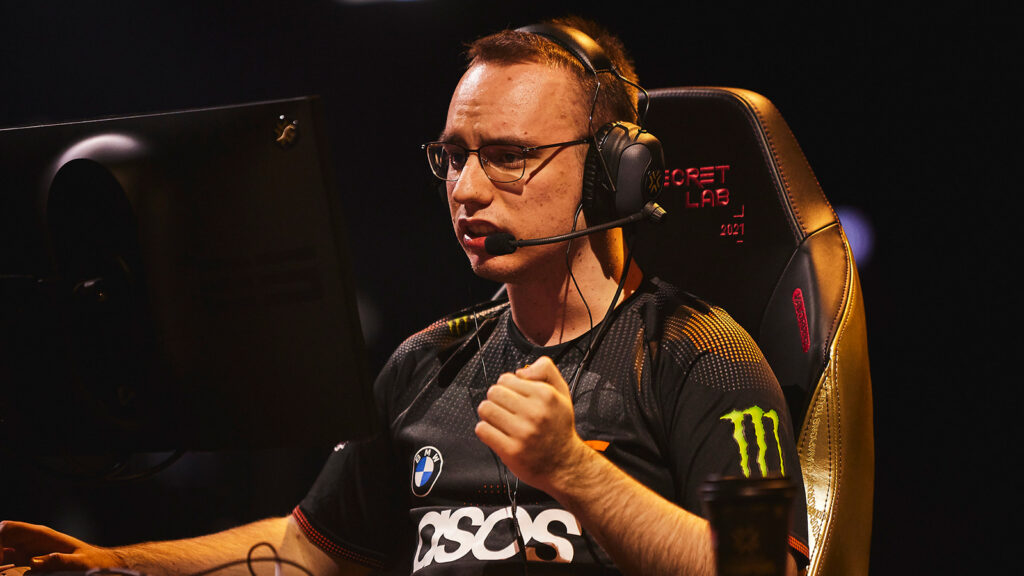 After the match, Derke shared that he is excited to play against Vision Strikers on Fracture.
"They said they're the best on Fracture during the interviews," said Derke. "I'm looking forward to 2-0-ing them on Fracture."
Fnatic is set to face Vision Strikers in Valorant Champions 2021's Group D winners' match on December 3 at 8:00 p.m. GMT | 12:00 p.m. PT or December 4 at 4:00 a.m. GMT+8. Watch the match live on Riot Games' official Twitch or YouTube channels.
READ MORE: Team Envy's Victor tests positive for COVID-19 at Valorant Champions