Valorant's Episode 3 Act 1 Battle Pass is nearly here!
The start of a new Act in Valorant means a brand-new Battle Pass for all its fans. The question remains — is the Episode 3 Act 1 Battle Pass worth your 1,000 Valorant Points (VP)?
Lucky for you, we've listed down everything you'll be able to earn, from weapon skins to sprays.
Riot Games has decided to call the new Episode "Reflection," which goes hand-in-hand with the theme of the most recent trailer released during the VCT Stage 2 Masters.
Here's everything Episode 3 Act 1 Battle Pass has to offer:
---
The Episode 3 Act 1 Battle Pass weapon skins that you must add to your loadout
The most exciting feature of any battle pass are the weapon skins. The Episode 3 Act 1 Battle Pass includes three new sets — K/TAC, Jigsaw, and Monarch skins. 
K/TAC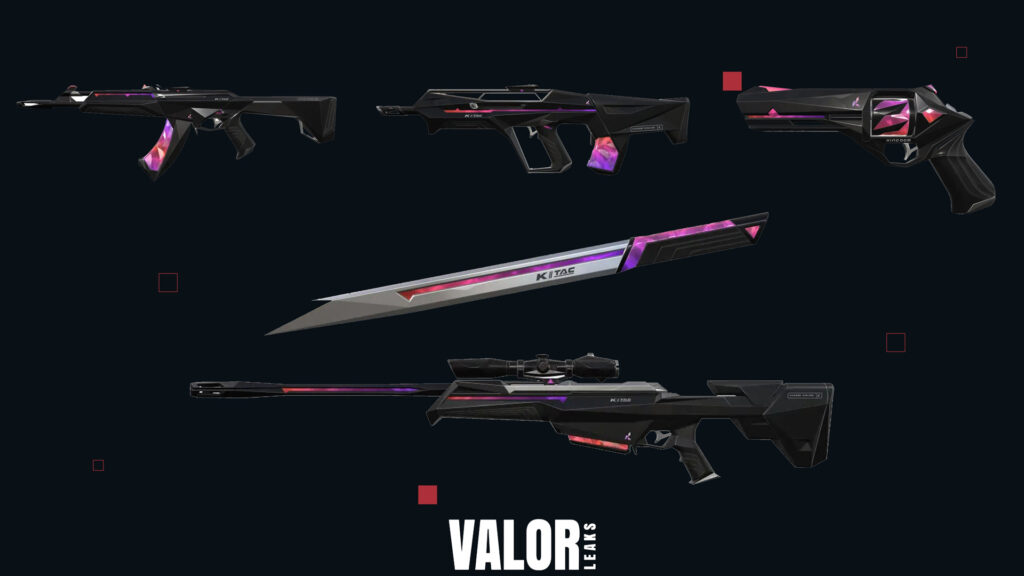 The K/TAC weapon skin follows a military design that's taken from the Kingdom Corporation we've been hearing about in all the trailers and hints around the map.
Its design also fits well with KAY/O, who was described as "a machine of war built for a single purpose: neutralizing radiants," according to the agent's in-game description.
The centerpiece of the set is the melee skin, which is a thin blade that has the same animations as the sword and ax design. K/TAC also comes with Sheriff, Bulldog, Vandal, and Operator skins.
Jigsaw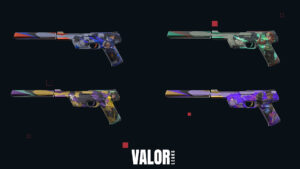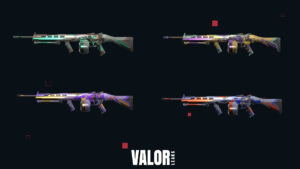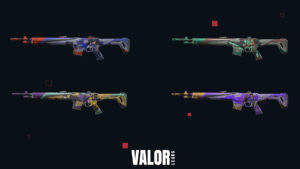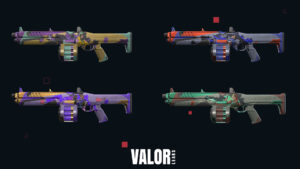 If you're a fan of the GO VOLUME 1 anime-themed bundle Riot Games released in the past, then you'll like the Jigsaw collection.
You can even mix and match your preferred agent to their particular weapon of choice. The Jigsaw set comes with skins for the Ghost, Judge, Guardian, and Ares. It also includes Astra, Killjoy, Skye, and Yoru designs.
Monarch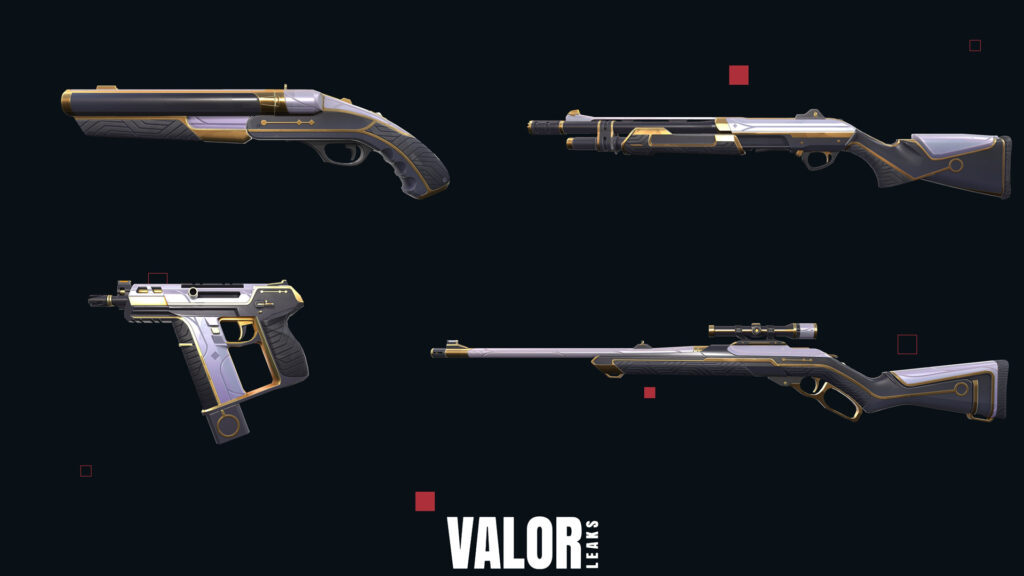 The Monarch set has a clean-cut design that blends in well with any white-themed weapon skins. The Monarch set comes with the Frenzy, Shorty, Bucky, and Marshal weapon skins.
Brimstone, Sage, and Killjoy mains rejoice! These gun buddies are for you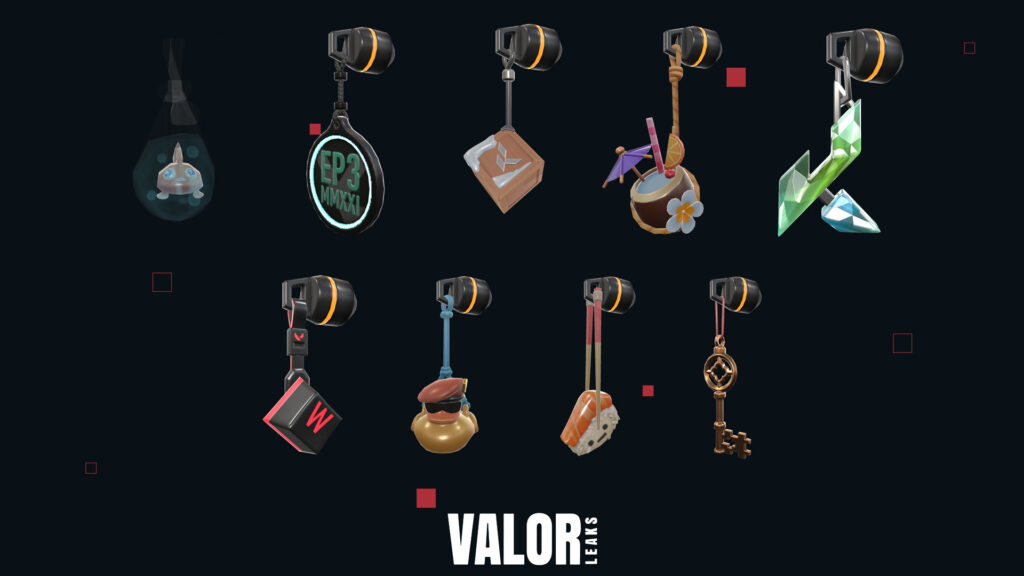 Episode 3 Battle Pass has entertaining buddies that fans will enjoy. Brimstone mains can look forward to the "Rubber Ducky" buddy. There's also "Caught," "Salmon Nigiri," and "One Direction" gun buddies that'll make your collection feel brand-new.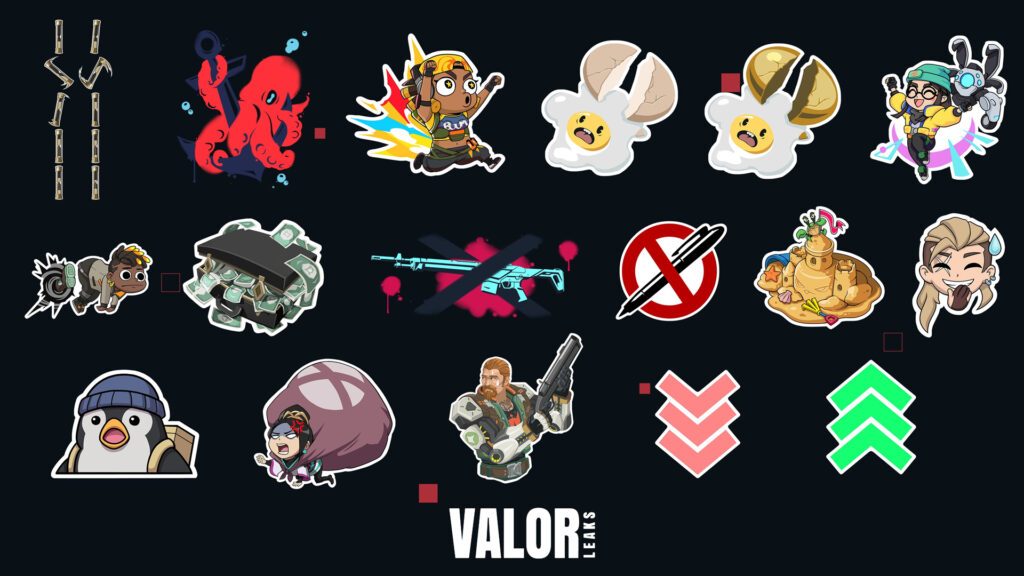 Riot Games has also stepped up their spray game. Battle Sage players can express themselves with the "Too Heavy" spray. Killjoy mains were also given a unique "Killjoy! I Choose You" spray in the Episode 3 Battle Pass.
The most interesting spray in the set is definitely the "Clutch or Kick" spray, for there's no way for agents to kick anything or anyone in Valorant.
---
---
All-new Episode 3 Act 1 Battle Pass playercards for your collection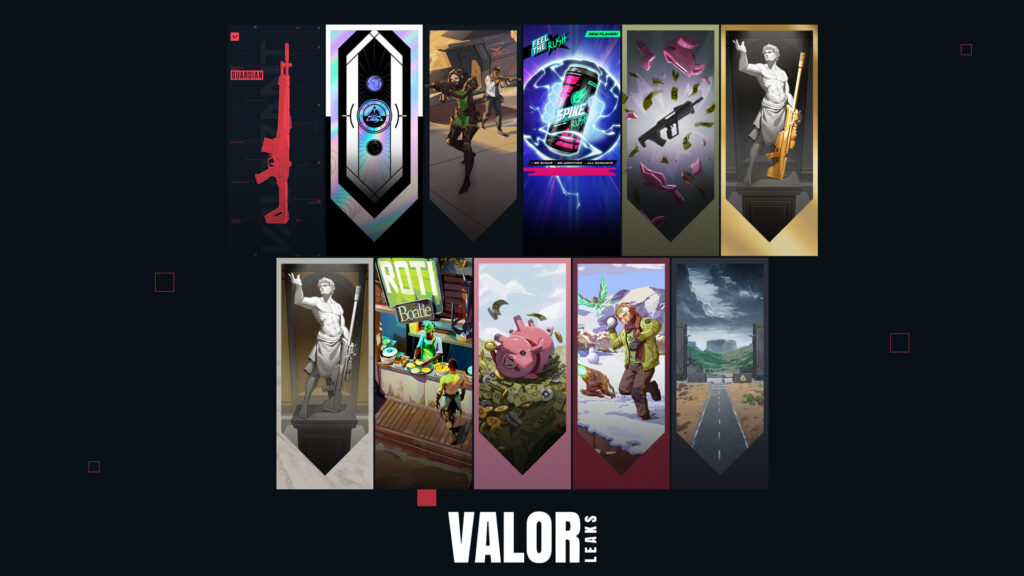 Episode 3 Battle Pass also has a new set of player cards you can add to your collection. Fans of the most recent Duality trailer will be able to recognize the "Dropoff" player card, which shows Phoenix and Viper entering Bind.
The coolest player card of the Episode 3 Battle Pass set is "Testing Grounds," which is a clear reference to Riot Games' Public Test Environment where testers try out early access builds and upcoming patches.
The Episode 3 Act 1 Battle Pass will be available on June 23 after the game is patched. Spend 1,000 Valorant Points to unlock it.
READ MORE: Valorant mobile: Release date, official news, updates, and more