CS:GO superstar Jake "Stewie2K" Yip may be considering a switch to pro Valorant, according to leaked Steam direct messages between him and former TSM player Matthew "Wardell" Yu.
The Evil Geniuses pro is currently one of the most decorated CS:GO players in North America and the only one to have won both a Major and an Intel Grand Slam trophy.
He was also part of the Team Liquid roster that finally knocked Astralis from their number one spot on top of the HLTV world rankings — a position that they held for a record 406 days — after their victory at DreamHack Masters Dallas 2019.
However, seeing as Evil Geniuses are currently not even ranked in the top 30 in the world, it would not be entirely surprising if the 24-year-old was looking to explore greener pastures in a new game.
---
---
Stewie2K appears to be weighing a choice between streaming and pro play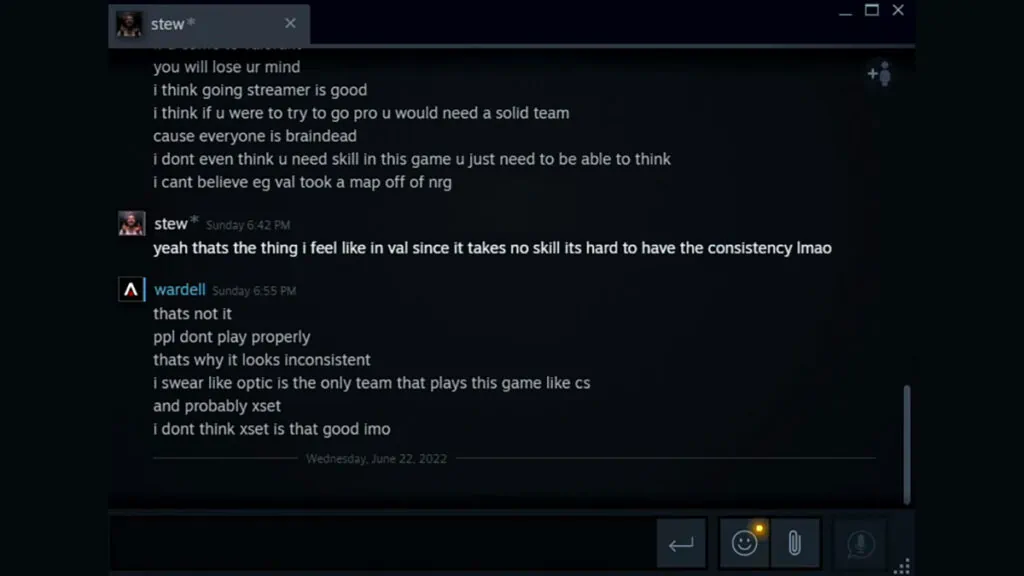 Redditor u/guan_tan first posted a screenshot of Stewie2K and Wardell's conversation taken from the latter's stream.
Wardell can be seen telling the CS:GO player that he thinks going down the streamer route is a good choice. Stewie2K would not be assured of finding success if he went pro in Valorant, because he would need to find a strong team to play with.
In addition, the introduction of Valorant's new partnership model next year means that not every team will have a spot at the premier level of competition.
"I think if you were to try to go pro you would need a solid team," Wardell said. "Because everyone is braindead."
"I don't even think you need skill in this game, you just need to be able to think."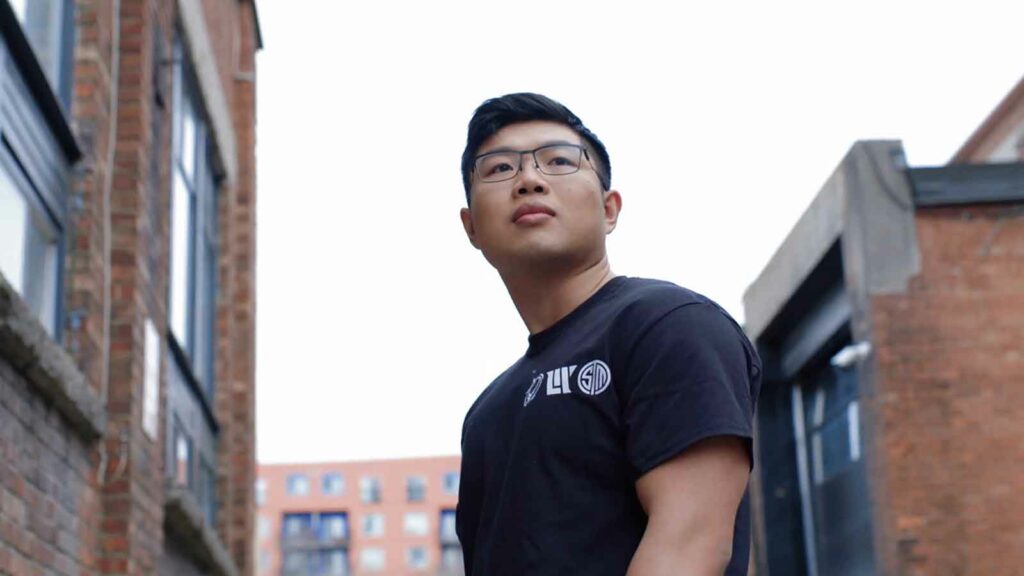 The Evil Geniuses player agreed. "I feel like in Valorant since it takes no skill it's hard to have the consistency," he said.
Since Valorant's release in 2020, the game has been criticized by Counter-Strike fans and players for its perceived lack of skill. Because its shooting and movement mechanics are more forgiving, the general opinion is that it is easier for less skilled players to compete at a higher level and go toe-to-toe with the best.
Late last year, Stewie2K teased a switch to Valorant, saying that he would move to Riot Games' tactical shooter "eventually." It's possible that time has finally come, assuming he is actually seriously pondering a choice between streaming Valorant and competitive play.
North American Valorant is now the most competitive it has been, with more than one team looking like potential title contenders. Compared to CS:GO, there are also far more opportunities in the region, with the VCT NA Challengers tournaments leading straight to international events like Masters and Valorant Champions.
Out of the past four international LANs, two have also been won by North American teams, a stark contrast with CS:GO where Europe continues to maintain its chokehold over the competitive scene.
READ MORE: Over 150 organizations have reportedly applied for partnership in VCT 2023