Mobile Legends: Bang Bang patch 1.5.88 went live last week, and brought significant changes to heroes, equipment, and the jungle.
EVOS Legends head coach Bjorn "Zeys" Ong took the opportunity to update his patch tier list based on the latest patch and meta across MPL regions.
Zeys' MLBB patch 1.5.88 tier list puts Aldous, Grock, and Esmeralda in S-tier
Despite the overhaul of jungling and roaming equipment, and buffs to Battle Spell Retribution, the S-tier roaming, and jungle heroes have largely remained unchanged on Zeys' MLBB patch 1.5.88 tier list when compared to patch 1.5.78.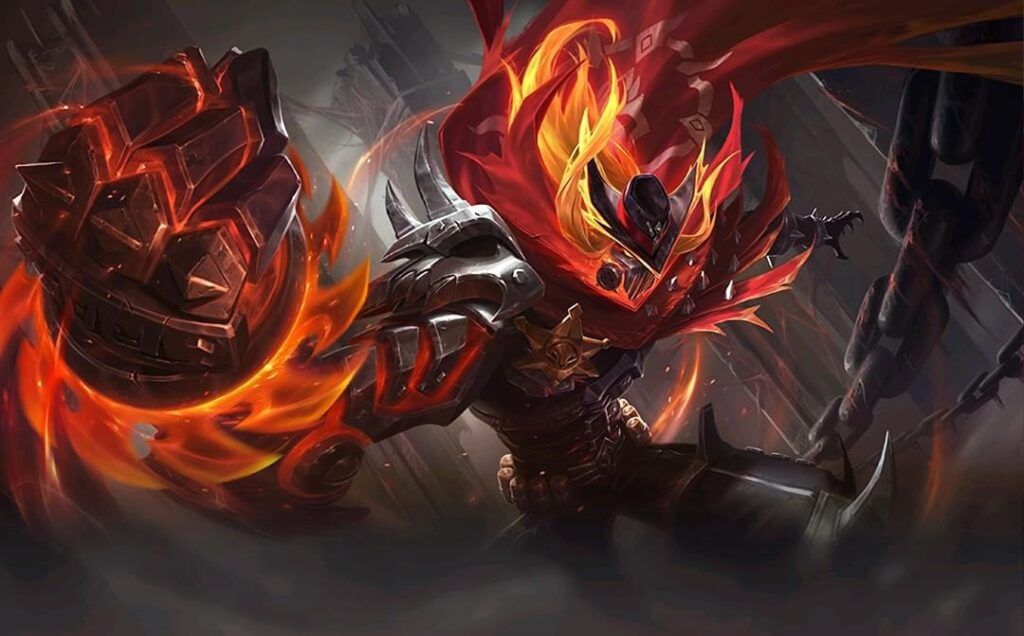 Aldous
The key difference is the inclusion of jungle Aldous in S-tier, whom Zeys rated as a B-tier XP laner in the previous patch. Once a rare pick in pro play, Aldous jungle increased in popularity after Blacklist International's Wise used him twice in MPL PH Season 7 against Omega Esports to great success, gaining MVP honors and a victory for his team.
Grock
Zeys rated Grock as a very strong A-tier roamer in the last patch, who was on the verge of becoming S-tier. We can see why, for multiple MPL teams across regions, for example Execration's Ch4knu in MPL PH and Geek Fam's Xorn in MPL MY started to value his strengths, especially when it comes to invading the enemy jungle. With the introduction of Roaming Footwear, it seems like Grock can only get stronger.
Esmeralda
Similar to Grock, Esmeralda was a strong pick in patch 1.5.78. In the latest patch, the base damage of her second skill, Stardust Dance, was given a solid buff, up by 30 damage with each hit, resulting in Zeys bumping her to S-tier in the XP lane to join long-standing meta picks like Phoveus, Barats, Uranus, Gloo, and Benedetta.
---
---
Yve remains top tier in the mid lane in Zeys' MLBB patch 1.5.88 tier list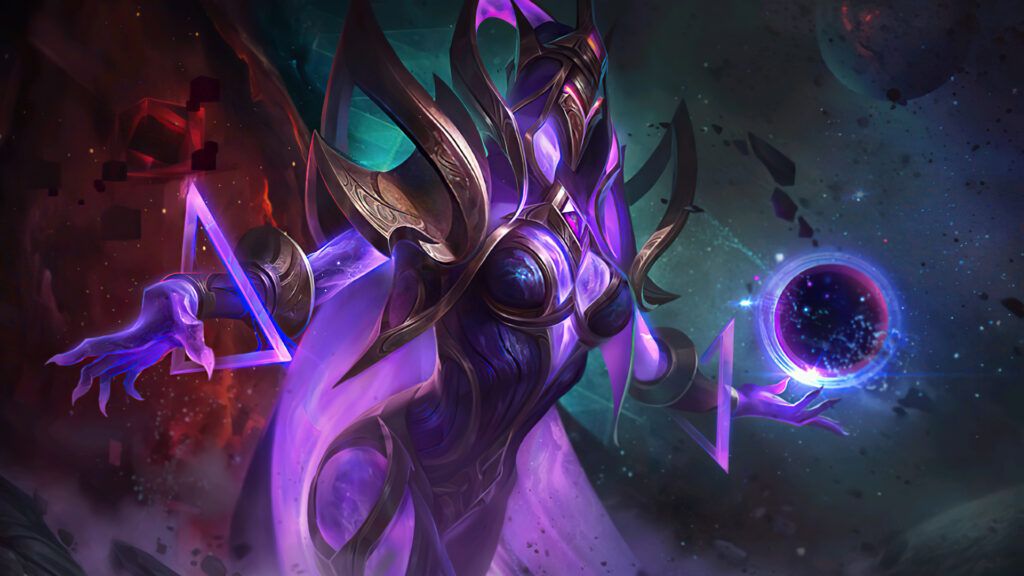 Interestingly, despite the introduction of a brand new item, Radiant Armor, which stacks magic damage reduction, Zeys' MLBB patch 1.5.88 tier list continues to see Yve in S-tier in the mid lane.
With AoE spells and an ultimate for massive zone control, Yve did get slightly buffed in MLBB patch 1.5.88, for Moonton introduced the "Assisted Aiming Mode" to support location-targeted skills. How useful is that?
Yve continues to maintain top spot in Zeys' MLBB patch 1.5.88 tier list, alongside other meta magic users like Luo Yi, Lunox, and Selena.
After the revamp, Zeys no longer considers Sun unplayable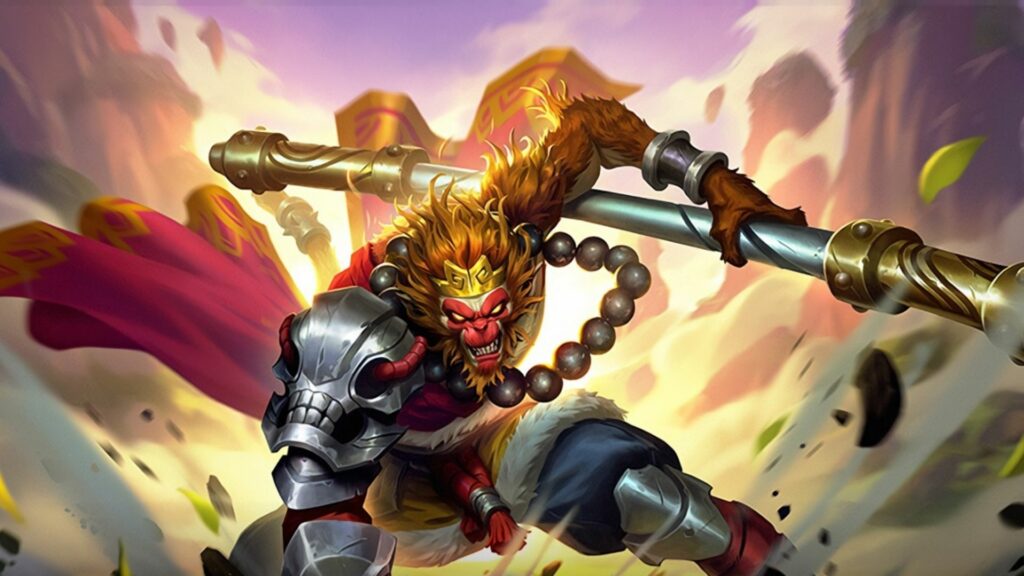 In his previous MLBB patch tier list, Zeys placed Sun in his "play at your own risk" tier in the XP lane. Once considered entirely out of the meta, revamped Sun, with changes to his first and second skill, tells an entirely different story.
Zeys placed the new Sun in A-tier in the gold lane, a testament to his newfound strength. Using Endless Variety and Swift Exchange in combo with each other, Sun now possesses massive outplay potential that will be interesting to watch in-action in the next MPL season.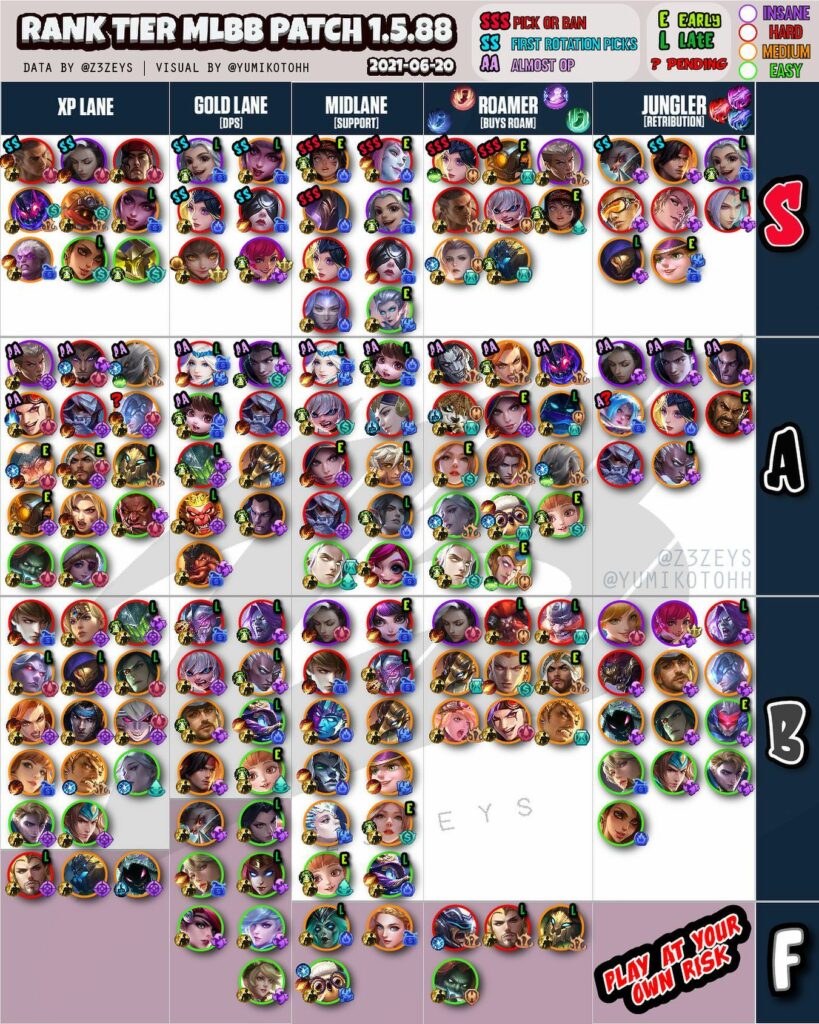 Read Zeys' MLBB patch 1.5.88 tier list here and follow him on Facebook.
READ MORE: Why you should give revamped Sun a chance in patch 1.5.88