It's only the first day of Mobile Legends: Bang Bang Professional League Philippines Season 10 (MPL PH Season 10), and already there's a Savage on the board that happened in the final game between Blacklist International and Nexplay EVOS on Friday, August 12.
Blacklist International's gold laner Kiel "OHEB" Soriano proved that he can still live up to his moniker "The Filipino Sniper" after getting a flawless Savage on his signature Beatrix pick in the closing minute of game three against Nexplay EVOS.
OHEB only played one hero, Beatrix, in their series against Nexplay EVOS in MPL PH Season 10 opener
In game one, Blacklist International surprised Nexplay EVOS after Danerie James "Wise" Del Rosario's Thamuz and Salic "Hadji" Imam's Xavier faked that they were going towards the Enhanced Lord at the 17-minute mark.
Other members of Blacklist were hiding in a nearby bush, and successfully took down two unsuspecting members of Nexplay EVOS once they got close. With only three members remaining, Blacklist decided to skip the Lord and go straight into the exposed base to get the 1-0 lead.
---
---
The Tier One-backed squad went with their signature UBE lineup with Johnmar "OhMyV33nus" Villaluna's Estes leading the charge in the second game. Nexplay EVOS answered back by drafting burst damage heroes such as Natalia, Julian, and Dyrroth.
Nexplay EVOS didn't give Blacklist any breathing room, and fast gained a lopsided 12-2 kill score in 13 minutes of play, forcing the decider.
In the final game of the series, Wise's unorthodox Natalia pick led Blacklist to a dominant 11-1 kill score at the 11-minute mark.
---
---
With all the base turrets already gone on the side of Nexplay EVOS, Blacklist marched towards the mid lane to try and end the game.
After using Renner, OHEB immediately switched to Wesker and wiped out all five members one by one in the ensuing team fight inside Nexplay's base, getting the Savage, the first in his career.
---
---
OHEB talks about his shining performance on his signature Beatrix pick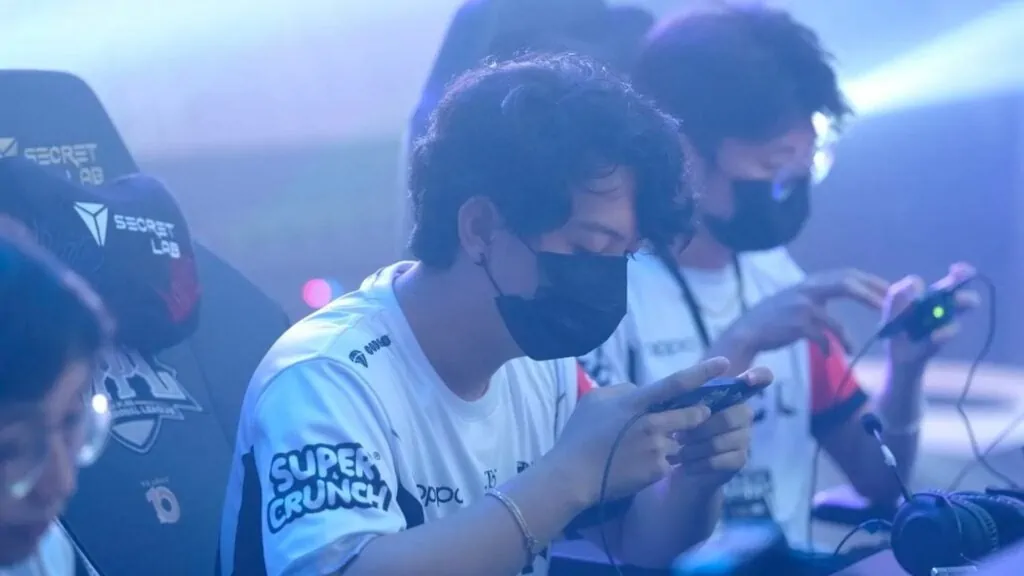 In a post-game press conference, OHEB explained how important this Savage is to his MLBB career.
"I'm happy because some fans kept saying that I was weak because I couldn't get a Savage," he said. "They always say that Kelra always gets a Savage, and he even said that he is strong himself. Now I am strong too."
Last season, after defeating Blacklist International in Week 4 of the regular season, Smart Omega's Duane "Kelra" Pillas claimed that he was better than the Filipino Sniper on Beatrix.
One of OHEB' signature pick is Beatrix, which was an important hero for Blacklist International at the M3 World Championship where he was awarded the MVP after their grand final win.
The rivalry will be revived once again as Blacklist International is set to face Smart Omega later today at 8 p.m. GMT+8.
Follow ONE Esports on Facebook for more Mobile Legends: Bang Bang news, updates, and guides.
READ MORE: MPL ID Season 10: Schedule, results, format, where to watch