Layla, the much-loved marksman hero of Mobile Legends: Bang Bang, is set to receive yet another significant upgrade to her character model.
This comes after her first character model update, which was implemented three years ago during the initial stages of Project NEXT, an ongoing initiative to improve old heroes and mechanics in the game.
The announcement was made in their Project NEXT Express video on YouTube, where the developers hinted at a renewed focus on in-game lore and updating old heroes.
---
---
From steampunk to schoolgirl! Layla's new look is definitely a lot cuter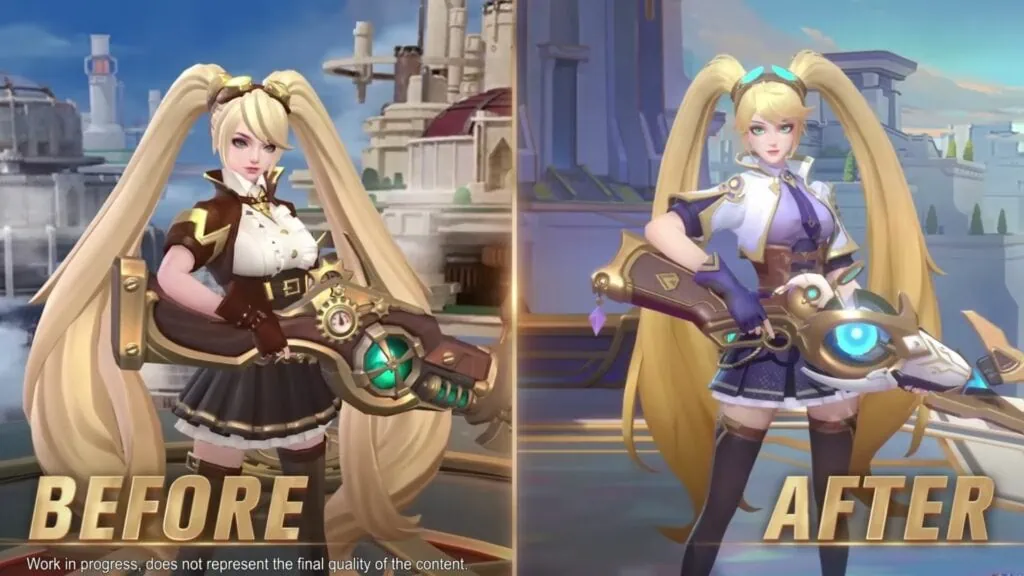 Layla's latest upgrade showcases a brighter, school uniform outfit in a light blue and white palette, deviating from her previous brown and white theme.
The game developer explained that this change is supposed to reflect her Eruditio origins, renowned for its focus on science and knowledge. Additionally, her iconic steampunk gun will undergo a significant revamp, featuring a more realistic firing mechanism.
The weapon will appear more fragile and unfinished in line with the lore. Layla experience difficulties when firing due to the exposed core.
With this update, her backstory will be fully realized. Players will also get to learn more about Eruditio's landmarks such as the Canal Quarter, Underground Ruins, and the renowned high-rise Spire of Knowledge.
---
---
Follow ONE Esports on Facebook for MLBB esports news, guides, and updates.
READ MORE: Why Moskov is the best hero to use in solo queue, according to RRQ Lemon