MPL Indonesia is known for its iconic Mobile Legends: Bang Bang teams, from RRQ Hoshi having the most MPL championships in the region with four titles to EVOS Legends' unforgettable dominance in Season 4 and the M1 World Championship.
But there's another team you should watch out for this coming season and that is Geek Fam. The Malaysian-based organization has yet to reach the playoffs ever since it joined the league six seasons ago. The organization has mostly recruited players from its MDL squad, Geek Fam Jr.
That might all change in the next few months as Geek Fam is set to announce its revamped roster, which includes notable Filipino imports for MPL ID Season 10.
Geek Fam teases upcoming roster change for MPL ID Season 10
The organization released a video teaser on their YouTube page two days ago, confirming that they have signed a Filipino player on the team.
---
---
The video shows numerous flashing silhouettes of different MPL PH players in front of a red, blue, and white background. The scene then cuts to a 3D render of a Filipino flag with the text "something big is coming".
Geek Fam will be the second MPL ID team to announce the inclusion of Filipino imports for the upcoming season. The first is ONIC Esports after they acquired Kairi "Kairi" Rayosdelsol and Coach Denver "Yeb" Miranda from its sister team, ONIC PH.
---
---
Are MPL PH veterans Baloyskie and Hadess Geek Fam's newest players?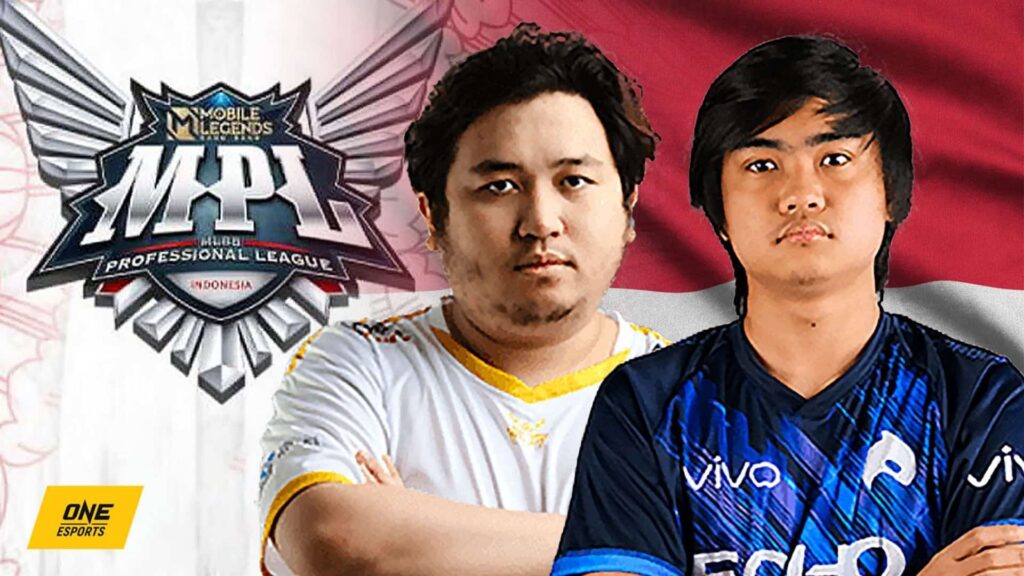 While Geek Fam have yet to announce who their imports are, there are clues pointing out that former MPL PH teammates Allen "Baloyskie" Baloy and Jaymark "Hadess" Lazaro will play for the organization for MPL ID Season 10.
Baloyskie and Hadess' official Mobile Legends: Bang Bang accounts show that they are now part of the Indonesian squad. Both players were teammates at one point, playing under Aura PH at MPL ID Season 7.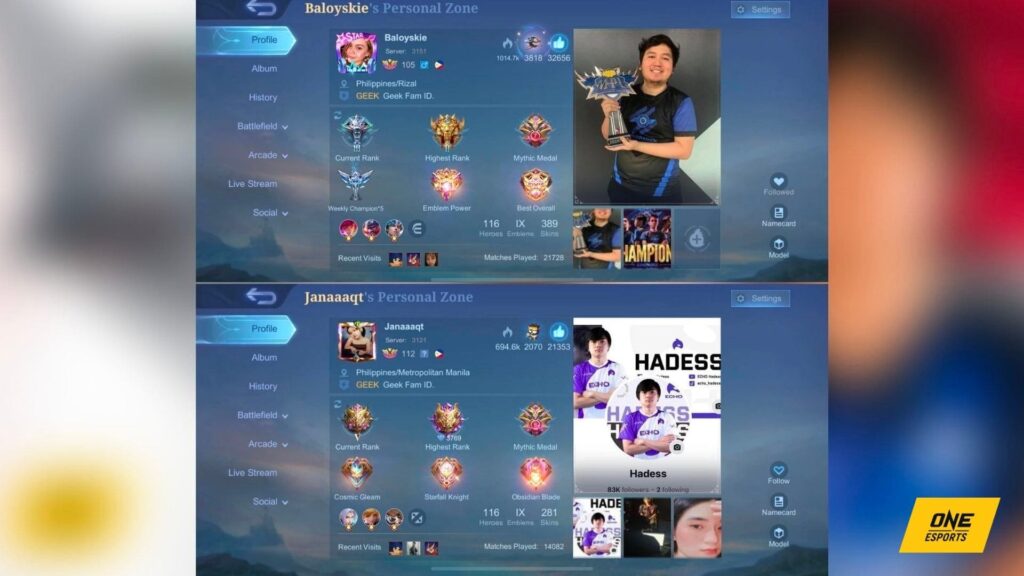 Baloyskie then returned to ONIC PH in season eight while Hadess stayed with Aura PH, which rebranded to ECHO. Baloyskie led ONIC to settle for second place at MPL ID Season 8 and the M3 World Championship.
MPL ID Season 9 was a turbulent season for both players. ONIC PH failed to capitalize on their momentum last season, finishing fourth in the playoffs.
Hadess stepped back from the spotlight and didn't a play single game for ECHO after the arrival of Karl "KarlTzy" Nepomuceno. The team failed to get past the play-ins stage after they were eliminated once again by Smart Omega.
Both players have been released by their respective orgs in the offseason.
Check out ONE Esports' Facebook page for more Mobile Legends: Bang Bang updates.
READ MORE: EVOS Legends REKT says he won't compete in MPL ID Season 10 if this happens