Updated on August 29, 2 p.m. (GMT+8): Added relevant guides for each hero counter.
Pharsa stands out among the mage heroes in Mobile Legends: Bang Bang due to her long-range burst damage and exceptional mobility.
Feathered Air Strike, her ultimate, lets her deal devastating damage to enemies in a large area from a safe distance.
Energy Impact is another spell that inflicts huge damage, while Curse of Crow applies a mark that stuns her target upon receiving damage.
Wings by Wings allows her to take flight and travel quickly across the map, making her an ideal mage for ganking enemies and assisting allies in other lanes.
Still, being a squishy mage, Pharsa can be taken down easily by heroes who can scout her position and close the gap against her.
---
Three powerful counters to Pharsa in Mobile Legends
Selena
Selena is a strong against heroes who rely on good positioning to safely use their spells, including Pharsa. She can easily scout heroes hiding in bushes using her Abyssal Trap.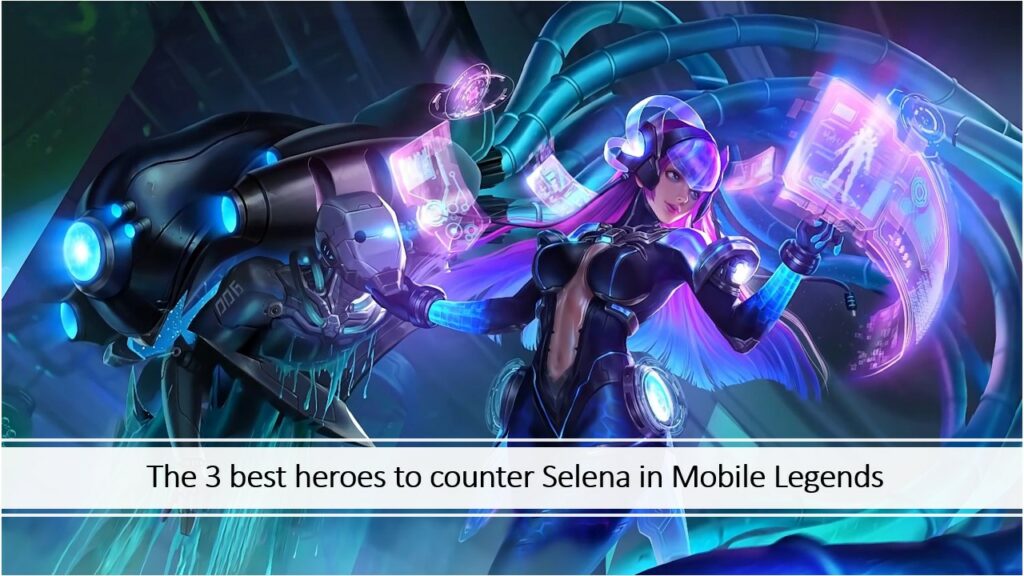 As Selena, plant Abyssal Traps in separate bushes. Once you spot her, shoot Abyssal Arrow to stun her. Activate Primal Darkness, then take her down using the Soul Eater-Garotte combo.
You can equip Flameshot to finish her off when she manages to survive your combo. Alternatively, you can use Flicker to quickly cut the gap after hitting her with Abyssal Arrow.
---
Valentina
Valentina is another top-tier mage hero that can make a game difficult for Pharsa. She also possesses high mobility and an ability to copy an enemy's ultimate skill.
Copy her Feathered Air Strike first using I Am You. Then, close in on her using Arcane Shade, and hit her with Shadow Strike twice to immobilize her.
If she tries to escape using Wings by Wings, shoot her down with the Feathered Air Strike that you have copied.
---
Natalia
As an assassin hero, Natalia excels at slaying enemies who stay in the backline. With her deadly combo, she can instantly kill Pharsa and prevent her from using her long-range damage.
Activate the Assassin Instinct passive to enter conceal state, and move from bush to bush to locate her. Use Hero Lock Mode to ensure that she is your intended target before releasing your combo.
Hit her with the enhanced basic attack from Assassin Instinct, then use another amplified attack from The Hunt to eliminate her. Afterward, use Claw Dash and Smoke Bomb to flee.
Helcurt is another viable option if Natalia is not available.
Follow ONE Esports on Facebook, Instagram, and Tiktok for MLBB esports news, guides, and updates.
READ MORE: Master playing Aldous in Mobile Legends with this complete ONE Esports guide