With all the heroes, skins, and emblems in Mobile Legends: Bang Bang it could take you years to build up your collection of cosmetics. Some players might even spend a small fortune collecting skins.
So with that in mind, it's important that players know how to protect their account from scammers to avoid losing all of the hard work they've put in.
Here are three things you should be doing to protect your account.
1. Use a Moonton account
First off, make sure to use your Moonton account whenever you are linking your account. It has the highest authority level and can easily be retrieved if your account does get hacked. It's also recommended that you enter a recovery email to further strengthen your account.
---
---
2. Take precautionary measures when your account is at risk
If you think your account is still compromised, go to account settings and immediately change your password. You can also sign out of all devices you previously logged in to. MLBB records where and when your device your account is logged in to.
You can also disconnect any third-party platforms such as Facebook and Game Center by clicking 3rd party account disconnect self-service and reconnect your own social media account.
3. Add secondary verification to your account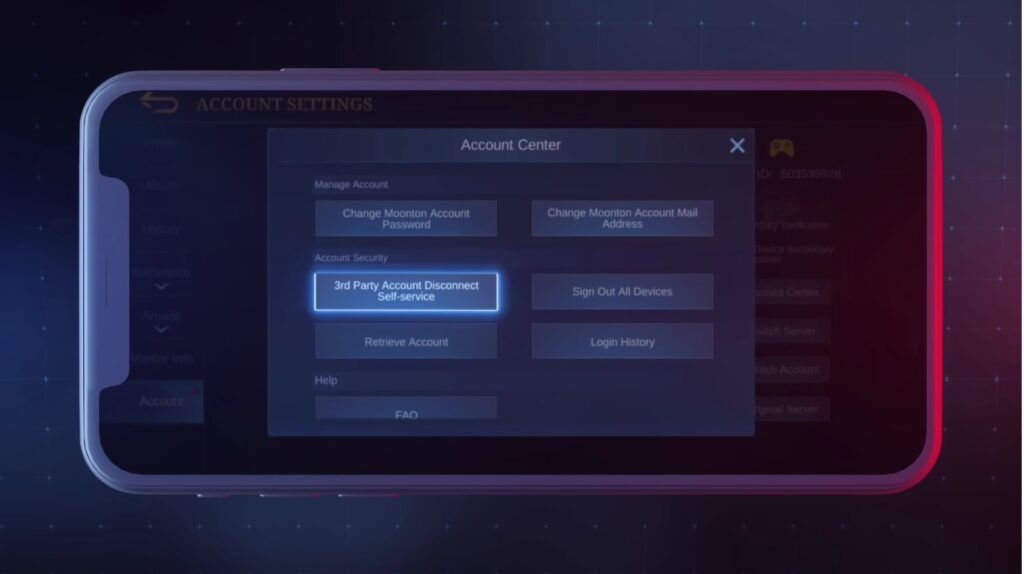 Adding another layer of protection to your account in the form of secondary verification further protects it from malicious threats. Adding secondary verification will allow you to add a separate password for activities such as gifting and connecting.
You can also enable new device secondary verification to block all unauthorized logins from other devices.
For more information on how to improve your account security, watch Moonton's official video on the topic:
READ MORE: Instill fear in your enemies with Dreadful Clown Khufra