Updated on October 22, 2 p.m. (GMT+8): Added relevant guides.
Knowing where and how to practice in Mobile Legends: Bang Bang is your most fundamental assignment if you want to suceed in this highly-competitive game.
Whether you're a seasoned player or a newcomer, constant practice is important to master the mechanics, strategies, and hero abilities encompassing this ever-evolving MOBA.
There are several ways you can go about the task, the most typical being Classic Mode queuing.
While it may seem like the convenient way to go, there are more effective ways to practice in Mobile Legends — without affecting your win rate or others' gameplay in the process.
How to enter Practice Mode in Mobile Legends
The best way how to practice in Mobile Legends is by entering Practice Mode and actually giving your heroes a go, especially if it's a new one in your pool.
Often forgotten by players, this game mode allows you to familiarize yourself with your hero's skills and find out how it stacks up against specific enemies — enemies that you also get to choose.
What's even more interesting is that you have complete control of all the aspects of the game which makes it perhaps the most convenient platform to practice in Mobile Legends.
You can max out your hero level and see how it affects your skill damage and cooldowns, add gold to experiment with various item builds, and practice skill combos. You can even max out your enemy hero's EXP and set the difficulty level to simulate in-game competition.
To enter Practice Mode, tap on the center of the home page. This will lead you to the game modes available in the game. At the lower right corner of the page, tap on Training Camp. There you will have access to the Practice Mode as well as some tutorials for beginners in the game.
How to practice in Mobile Legends besides Practice Mode
Of course, entering Practice Mode isn't the only route you can go if you want to sharpen your skills and game mechanics. In fact, there are several other modes you can use to practice in Mobile Legends, depending on your end goal.
1. Try out new heroes in Brawl Mode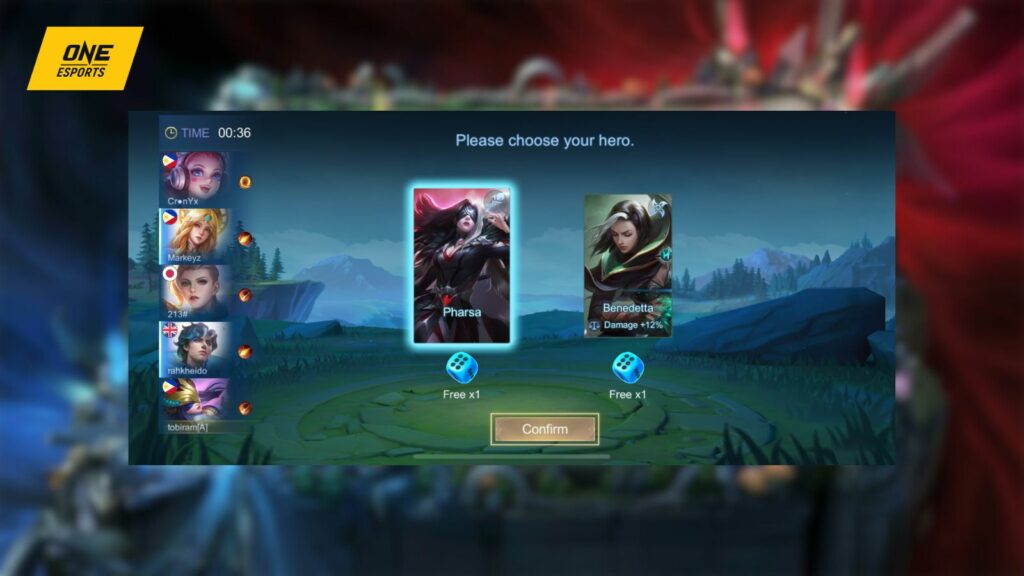 If you want to have a sense of heroes' abilities, and eventually widen your hero pool, try to queue in Brawl Mode.
This mode offers a more casual gameplay experience compared to other modes in the game. You'll be assigned a random hero in Brawl and play on a single-lane map where your primary objective is to take down your opponents as fast as possible and destroy the enemy turrets and base.
This mode is also perfect if you want a quick and engaging game without the pressure of strategizing beforehand. Practicing in Brawl Mode can both be insightful and immersive especially if you're queued up with your friends.
It can get competitive too as you battle with real-time players who are also trying out new heroes, making it one of the more exciting modes to practice in Mobile Legends.
2. Practice with no pressure Versus A.I. mode
If you've decided on mastering a new hero or honing your skills with a specific hero, the Versus A.I. game mode will help you move a step closer to your goal.
An underrated stage to practice in Mobile Legends, this unique game mode offers you the option to try your skills against AI-controlled opponents, allowing you to experiment with new playstyles and tactics without the risk of losing stars.
Not only does AI game mode provide a low-pressure environment to test out your gameplay, but it also offers the opportunity to refine your hero control, itemization, and in-game sense.
In Versus A.I Mode, you can also pick which type of game you want to play. You can simulate either of the three modes: Classic, Brawl, and Draft Pick.
3. When in doubt, play in Custom mode
If you're wondering how to practice in Mobile Legends to build chemistry with your team, one option is to head on to Custom Mode.
This game mode allows you to create your own game rules and play with friends as allies or as enemies. Whether you want to practice new hero combos or test out your skills against the gang, custom mode is the perfect arena to do so.
It also provides a great opportunity for you to experiment with new team compositions and strategies, ultimately strengthening your gameplay.
But if you prefer diving into practice solo, you can always add computer-controlled heroes to the mix. Add multiple AIs if you want extra challenge in your gameplay!
Follow ONE Esports on Facebook, Instagram, and TikTok for MLBB esports news, guides and updates.
READ MORE: The 3 best heroes to counter Gusion in Mobile Legends