Updated on September 19, 4:30 p.m. (GMT+8): Added guide on how to change profile backgrounds.
A great way to showcase your accomplishments and favorite heroes in Mobile Legends: Bang Bang is by utilizing the profile page section.
This section is visible to everyone and serves as the initial impression when others access your profile.
Moonton Games has provided the opportunity for every player to personalize their profile, making it distinct and personalized. This allows you to display your preferred hero, skins, and the achievements you've earned.
Here's a guide on how to customize your profile and give it your unique touch.
You can now put your favorite hero or skins on the profile page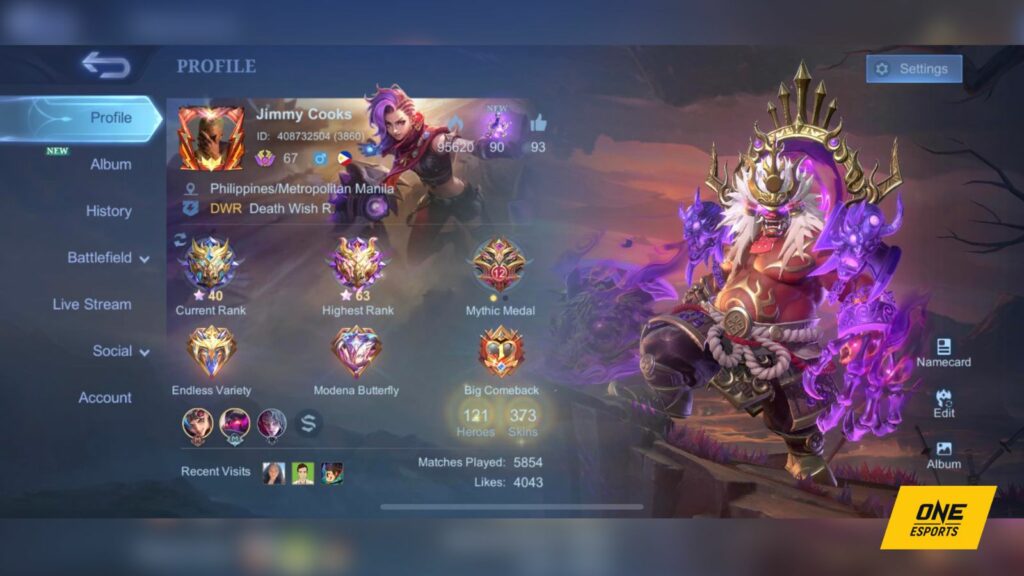 Visitors can view everything on the first page, including the player's album and name card.
The changes will make every profile much more unique, and will better reflect the personality and playstyle of each and every player in the Land of Dawn.
How to customize your new profile page in Mobile Legends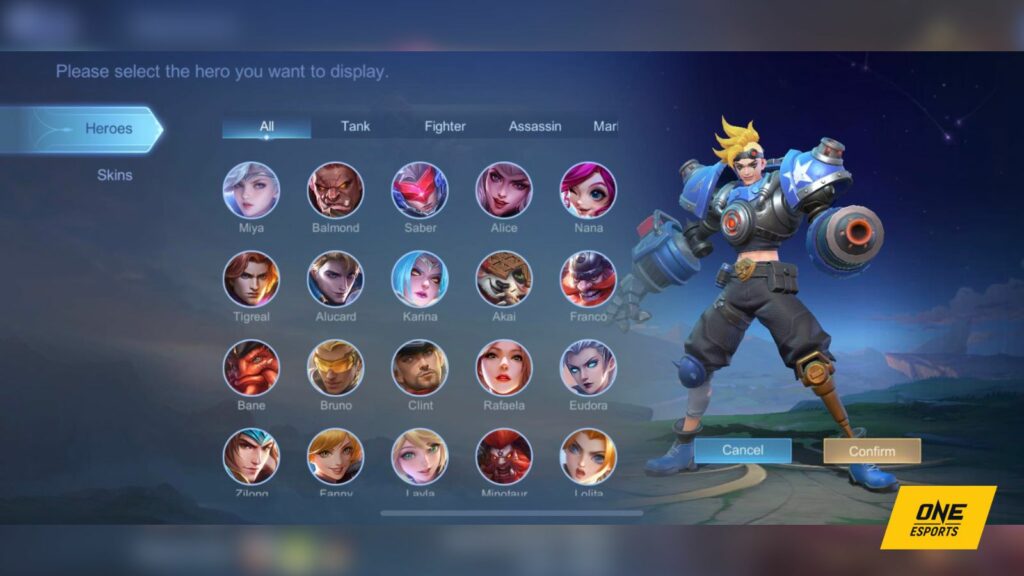 Customizing your page is quick and easy. Just follow the steps below.
On the home screen, click your profile picture located at the top left of the screen.
Click edit in the far right corner of the screen.
You will now see a list of heroes and skins you own. Just pick which of these you want to appear in your profile.
Starting from Season 28, Mythic players and those at higher ranks can now access profile backgrounds as a new customization option.
These backgrounds will change every season and typically feature the latest hero or a hero who has received a significant update.
To set a profile background, navigate to the upper right corner of your profile page, click on "Settings," and select "Background."
You can also edit your name card on the same page, as well as add new pictures to your album. Everything is now located in your profile.
Follow ONE Esports on Facebook, Instagram, and TikTok for MLBB esports news, guides, and updates.
READ MORE: Why Saber and War Axe is such an unstoppable combo