Since 2015, Chinese pro players have been playing on the Korean solo queue ladder, one of the most competitive servers globally.
Some of them have engaged in unprofessional conduct over the years, including intentionally feeding and being toxic in chat, frustrating Challenger players.
Early yesterday, T1 mid laner Lee "Faker" Sang-hyeok encountered one of these pro players in his solo queue game. That player, later identified as Top Esports' top laner Yu "Qingtian" Zi-han, went 0-16 as Aatrox and refused to listen to teammates' calls, visibly frustrating Faker who was livestreaming.
Faker not only reported the player, but also said he'd boycott solo queue if he met someone like that again.
Today, the LPL announced that it has fined TES Qingtian ¥50,000 (US$7,900) for his actions in that game.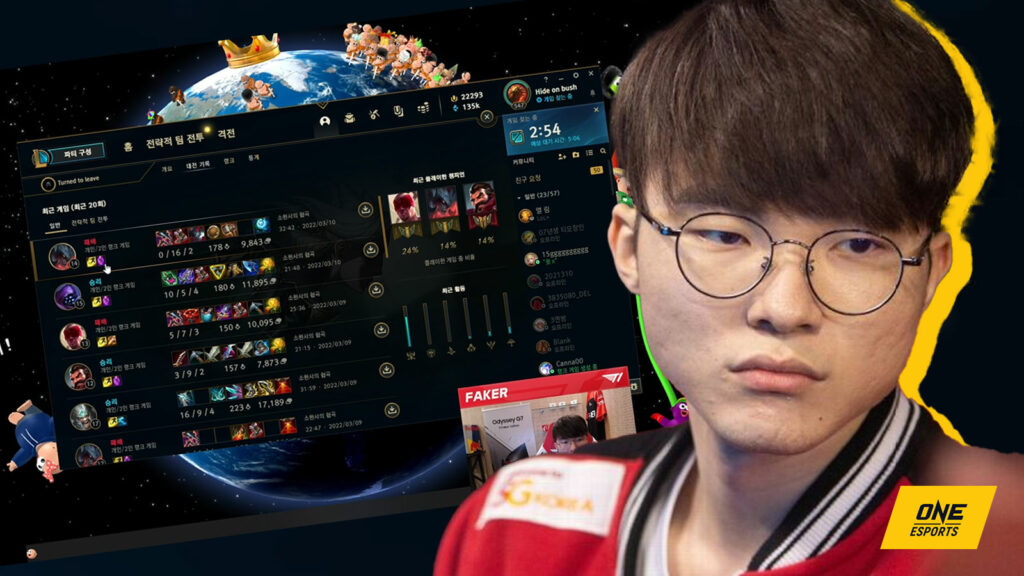 ---
---
Top Esports' Qingtian fined and banned for two best-of-three LPL series
Following an investigation by the LPL, it concluded that Qingtian had displayed unprofessional conduct in that game and in previous games.
As a result, it imposed several punishments, which will take effect immediately. On top of the ¥50,000 fine, the top laner will also be banned for two best-of-three series in the LPL, and his Riot Super account suspended until December 31, 2022.
Qingtian penned a post on Weibo apologizing to the other nine players for his conduct. "Early this morning, I made a mistake during a ranked game. The team and league have both given me guidance, and I am deeply remorseful," he wrote.
"As a pro player, I need to maintain professionalism on the Rift, and will accept all penalties from the league and org."
"I'd like to take the opportunity to apologize to the nine other players in that game… I'll be sure to take every game seriously from now on."
His org, TES, also announced on Weibo that it'll deduct one month's salary from Qingtian, which is inclusive of the punishments that the LPL meted out.
READ MORE: Viper points out what Edward Gaming needs to improve on as LPL playoffs near