Lee "Faker" Sang-hyeok has shattered numerous records throughout his career — records that he himself set — often showcasing his impeccable skills with his signature mid lane champions.
One such champion is LeBlanc, which remains etched in the memories of his fans as a testament to his out-of-this-world reaction time and skill.
As of writing, Faker's LeBlanc has an impressive 81.5% win rate, the highest on his personal record with 54 games played, according to gol.gg since season 5.
Now in Season 13 of the LCK, he is still setting new records on this champion.
---
---
Faker's LeBlanc is on a 15-win streak since 2022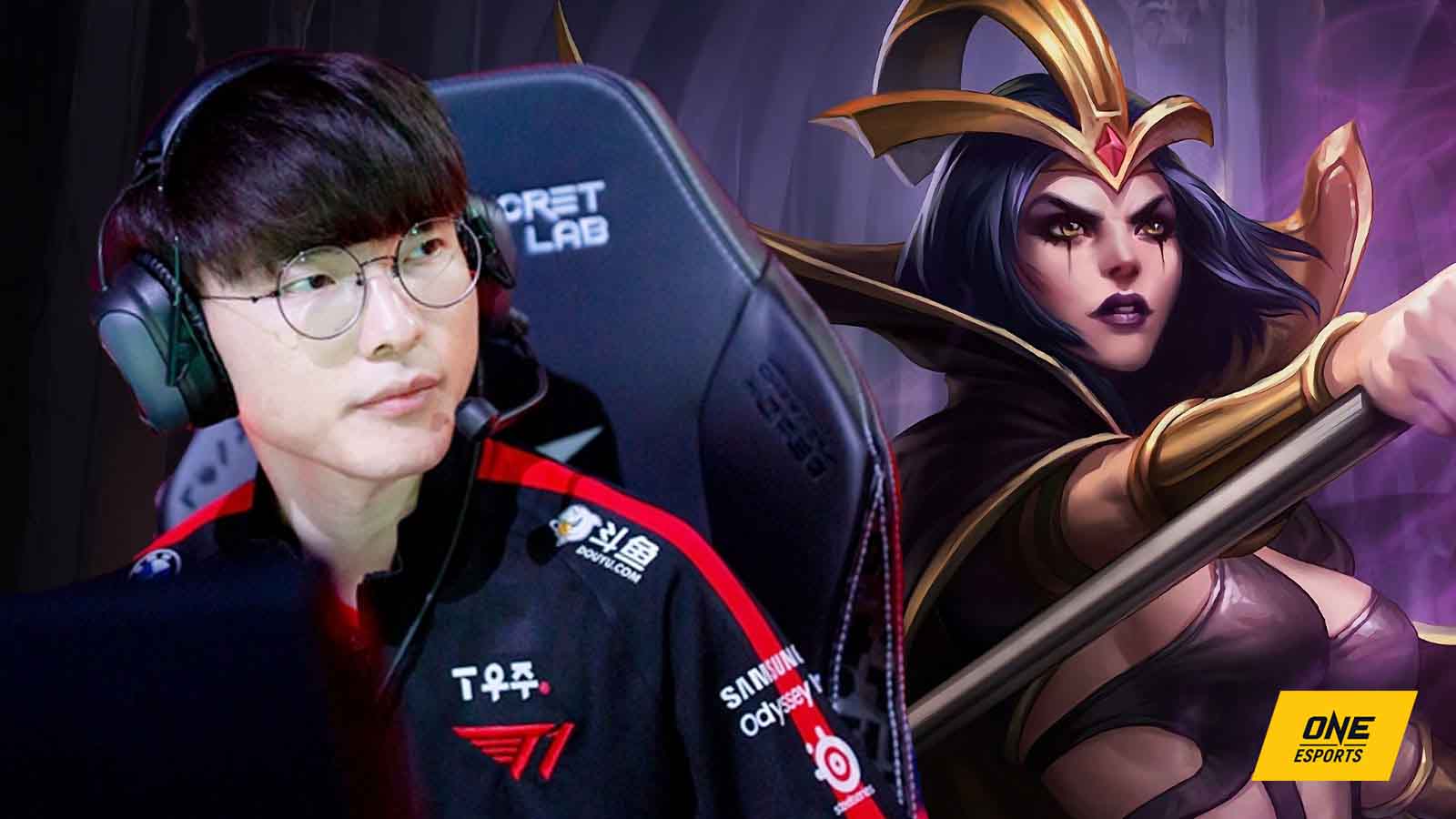 Since Spring 2022, Faker's LeBlanc has been on a 15-win streak.
This year, he first used LeBlanc in the LCK Spring 2023 regular season in game two in their series against Dplus KIA.
During an early game team fight, Kim "Kellin" Hyeong-gyu's Karma was looking to retreat with only a pixel of HP left. The support player would have made it, if not for Faker using a flash and E combo to take Kellin down and claim his first kill of the game.
DK kept it competitive, evening out the gold in the mid game, but a clash at the dragon pit by the 25-minute mark tipped the scales in T1's favor.
Around Cloud Drake, Faker dashed to Kellin's Karma to destroy the support for the second time around. Then, T1 took down three more players to raise their lead by 3,000 gold.
---
---
By the 32-minute mark, after taking down the Baron Nashor, T1 went for Dplus KIA's nexus to end the game and win the series 2-0.
During the game, Faker's LeBlanc dealt an astounding 27.3k damage and reaped seven kills, the highest in the game.
"Well today, my LeBlanc performance was a little bit off," he said during the post-match interview. "Some of my past LeBlanc games are also not perfect, but my teammates did a great job to compensate that, so I want to say thank you to my teammates."
During the Mid-Season Invitational (MSI 2022) finals in Busan, South Korea, Faker utilized LeBlanc's mechanics to pull off a Houdini against Royal Never Give Up, where he dodged almost every skill to escape danger.
---
Follow ONE Esports on Facebook and Twitter for more LoL news, guides, and highlights.
READ MORE: Exclusive: What Faker really thinks about his signature Razer DeathAdder mouse