Hanwha Life Esports defeated DRX in the LCK Spring 2023, securing a 2-1 victory, which extended their winning streak.
Previously, they triumphed over T1 with another score of 2-1. Although the team's performance wasn't perfect, the victory was still a valuable one.
DRX dominated Hanwha in the first game thanks to the strong performance of their top laner Kim "Rascal" Kwang-hee's Chogath. Hanwha showed signs of life, but were eventually defeated.
---
---
They bounced back in game two, and jungler Kim "Clid" Tae-min stepped up even more the third game, taking the series win. On Elise, he got them ahead early, and even sniped an important Elder Drake during a fierce battle.
Before this win streak, however, HLE head coach Choi "DanDy" In-kyu admitted that the team had been struggling in the past, with doubts about their skills and strategies, he said in a post-game press conference.
---
---
Hanwha's victory against T1 proves that they are able to overcome these challenges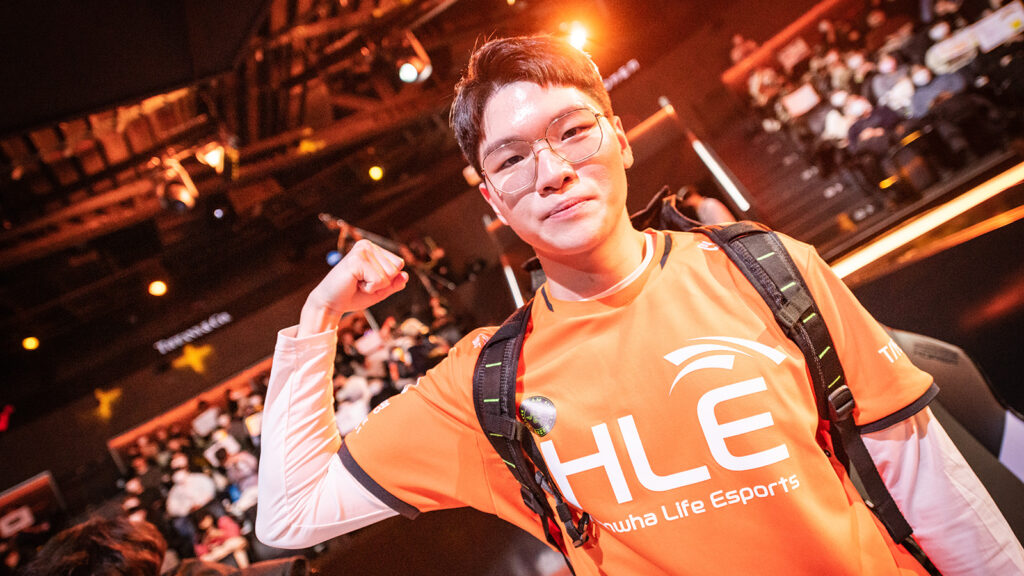 Coach DanDy stated that the team had previously been losing due to their attempts to strengthen all lanes, but he realized that the focus needed to be on the bottom lane.
Prior to the match against T1, they had a 1-2 league record, losing to Liiv Sandbox and Gen.G. The team appeared disjointed and was dubbed the "ZEKA one-man team" because ZEKA was the only player who met the team's expectations.
They were also dealing with pressure which led to impatience. This was evident in the match against T1, where the team's top laner Hwang "Kingen" Seong-hoon, Clid, and mid laner Kim "ZEKA" Geon-woo all suffered early deaths in the first two games.
There were also moments of uncertainty in their macro strategy. During the first Baron fight of the first game, they were hesitant to counter engage when T1 was setting up for a steal, allowing T1 to poke them in the pit with ranged champions.
Despite a 10,000 gold deficit, they still held strong. The key to their victory was their well-executed draft, which was a response to T1's frequently used bottom duo. DanDy said they knew T1 don't run Zeri-Lulu, so they prepared for their unique bottom strategy with a strong top lane and Elise to counter.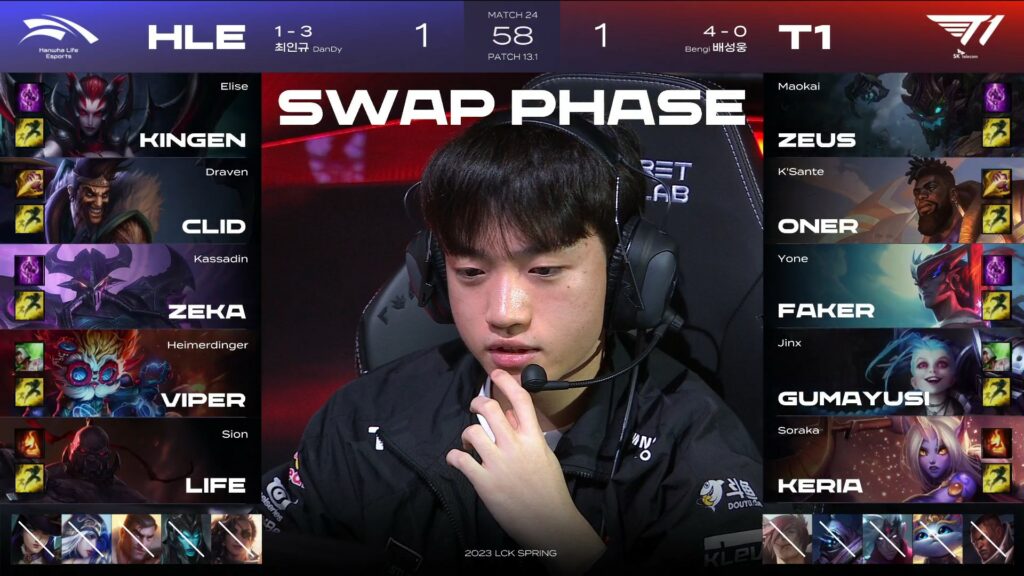 In the following match against DRX, Kingen's overconfidence caused unforced errors early. DanDy pointed out that Kingen's early dives had cost them in the top lane, which was disappointing.
Hanwha Esports bounced back in game two, picking off DRX players with good vision control, and snowballed their way to victory. Clid dominated the third game, whose performance seemed to have significantly improved.
His Elise allowed the team to get an early lead, with double ganks at the top and bottom. Although DRX caught up during the mid game, it was Clid who sniped the Elder Drake, allowing Park "Viper" Do-hyeon and ZEKA to finish off DRX. With the second Baron secured, the rest of the game was a clean win for Hanwha.
---
---
DanDy credited the victory against DRX with renewed faith shown by the team members towards Clid, who was struggling with psychological pressure because there was a lack of trust in his abilities by his team members.
Hanwha Esports is determined to reduce the deviation in their performance and show their fans how they are becoming a solid team, eager to gain momentum. The team asks for continued support from their fans as they strive to improve their skills.
Follow ONE Esports on Facebook and Twitter for more LoL news, guides, and highlights.
READ MORE: Hanwha Life Esports head coach DanDy responds to 'ZEKA One-Man Team' criticisms