This is ONE Esports' second article in an exclusive interview series with Inspired. Read about his advice to junglers and how they can improve, and his reflections on his growth as a shotcaller.
When Kacper "Inspired" Słoma was competing in the LEC with Rogue, he would wake up and catch LPL matches live before scrims began.
This year, he moved across the Atlantic to compete in the LCS with Evil Geniuses, so LPL matches only start when he's about to go to bed. Even though he no longer watches them live, he still makes an effort to keep up with every "interesting game" and "every top team playing" through VODs the next day.
No stranger to the region, he got the chance to battle against LPL teams at Worlds 2020, Worlds 2021, and MSI 2022. Comparing his experiences over the years, Inspired explains why he enjoys watching China play, and what Royal Never Give Up is doing that other teams are not in this exclusive interview with ONE Esports.
---
---
A big fan of the LPL, EG Inspired reveals what he learned playing against RNG at MSI 2022
"Crazy is our game" is LPL's slogan, an apt description of their trademark aggressive playstyle.
But LPL teams' aggression isn't the only thing that makes watching the league so fun. They also like to "handshake the aggressive plays," according to Inspired. "One team will play aggressive, then the other will answer with something even crazier," he said.
While he doesn't believe that their playstyle is necessarily better compared to teams in other regions — whom he described as slightly more "hesitant" — there are undoubtedly merits to their gameplay.
"Sometimes you can catch your opponent off guard. When you're so aggressive, you make enemies think that you know something that they don't," he explained.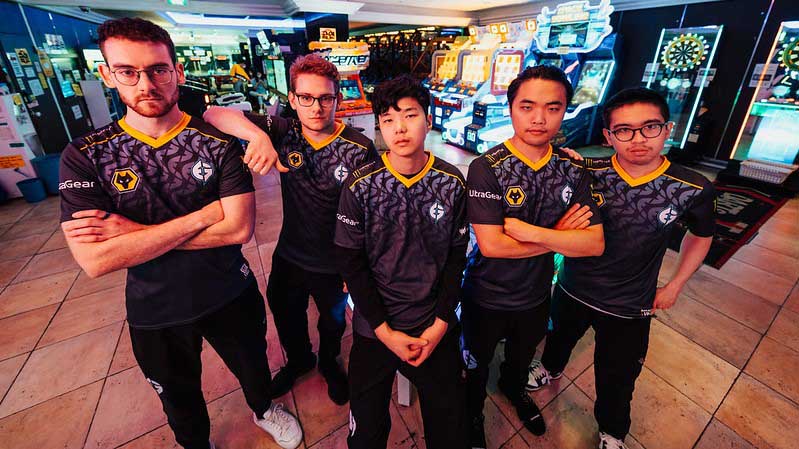 Most recently at the Mid-Season Invitational 2022, Evil Geniuses advanced through the Group Stage and Rumble Stage before LPL Spring 2022 winner and MSI 2021 champion Royal Never Give Up ended their tournament run in a 3-0 sweep in the semifinals.
Right after the loss, bot laner Kyle "Danny" Sakamaki tweeted that RNG was the "most oppressive team" he's ever played against. Inspired agrees, comparing the experience to when he and Rogue scrimmed against Suning at Worlds 2020.
"When you show something on the map or do something, they will instantly punish on the other side," he said. "RNG might be even better at it right now."
Their team synergy and drafts that favor the mid-jungle matchup are two other aspects of their game that he admires. "Li 'Xiaohu' Yuan-Hao doesn't really care about his lane, and their top lane and bot lane are always playing as aggressively as the matchup allows them," he said.
For instance, the moment RNG's bot lane gets a good trade, and they know that the opposing jungler will not be bot for the next 40 to 50 seconds, RNG will instantly head to mid then dive bot. When that happens, "the game is pretty much over," he said. Even when they play toward top side, the same story pans out.
"They just put so much pressure on you and wait until you make mistakes," said Inspired. "Once you make it, they will snowball the game."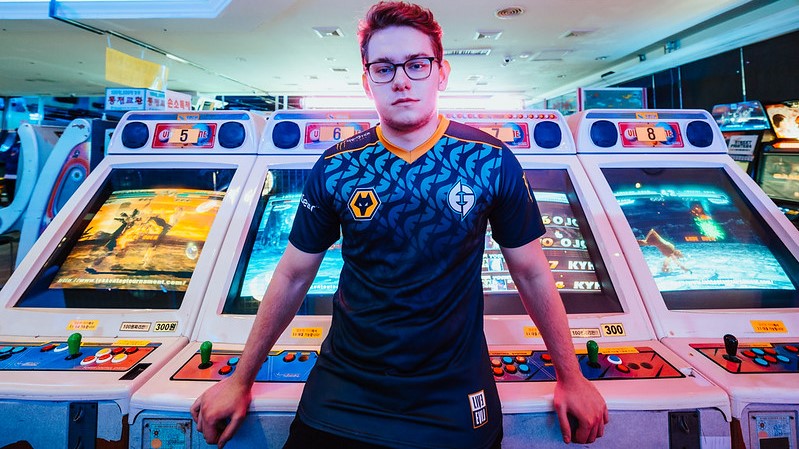 While EG were able to adapt to this playstyle in the LCS, he does not think that they're good enough at their current level to win their lanes against the best teams in the world.
"We are more of a team that knows how to not fall behind in the early game because we would rather scale for mid-late game team fights," he said. "That's where Danny is best at, and that's what the current hypercarry meta is like."
Whether Inspired and Evil Geniuses get a chance to take on the best teams at Worlds 2022 and learn from LPL teams again will be determined in the ongoing LCS Summer 2022 playoffs.
Catch the matches live on the official LCS Twitch channel.
READ MORE: The way ShowMaker describes himself is so cute, it'll make you smile