The last two days of the League of Legends Mid-Season Invitational (MSI 2022) Rumble Stage saw phenomenal performances from Evil Geniuses' Jeong "Impact" Eon-young.
EG Impact dominated on Gangplank in two key matches that secured Evil Geniuses' spot in the Knockout Stage.
The NA squad fielded similar team compositions in both matches, with Kacper "Inspired" Słoma playing Nocturne and Philippe "Vulcan" Laflamme playing Nautilus alongside the Gangplank pick. Working off of their engage tools, the top laner caught out opponents with Cannon Barrage and dished out tons of damage damage with Powder Kegs.
EG Impact's triple-keg explosion secures a victory over T1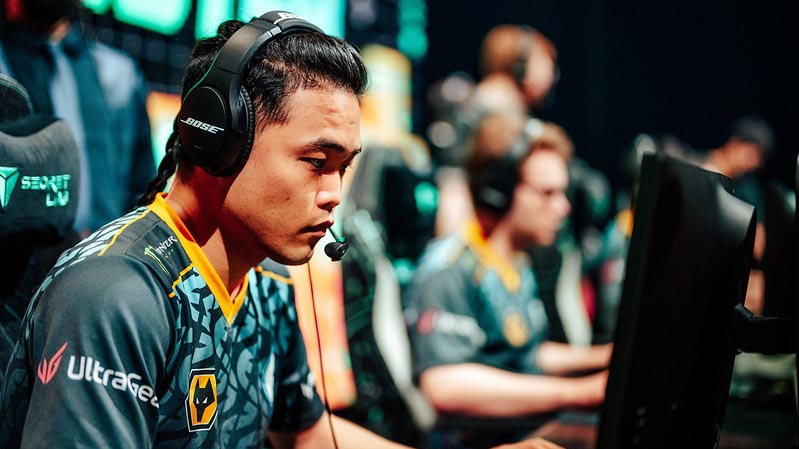 Impact unleashed the wrath of his Powder Kegs during their final Rumble Stage match against T1.
After EG Impact caught out Choi "Zeus" Woo-je's Gwen and Moon "Oner" Hyeon-joon's Lee Sin with Cannon Barrage, Inspired zoomed through the mid lane with Paranoia and feared the Gwen player with Unspeakable Horror.
As Zeus and Oner attempted to fall back, Impact placed three Powder Kegs along their escape path, and ignited the nearest Keg with Parrrley, dealing critical damage. With both targets slowed and low on health, Impact closed in to grab the double kill.
Working off the 3v5 advantage, Evil Geniuses hunted down the remaining T1 players down for the ace, and destroyed the Nexus to secure their first win over a Pool 1 team.
---
---
---
Evil Geniuses qualify for MSI Knockout Stage with the help of Gangplank's Cannon Barrage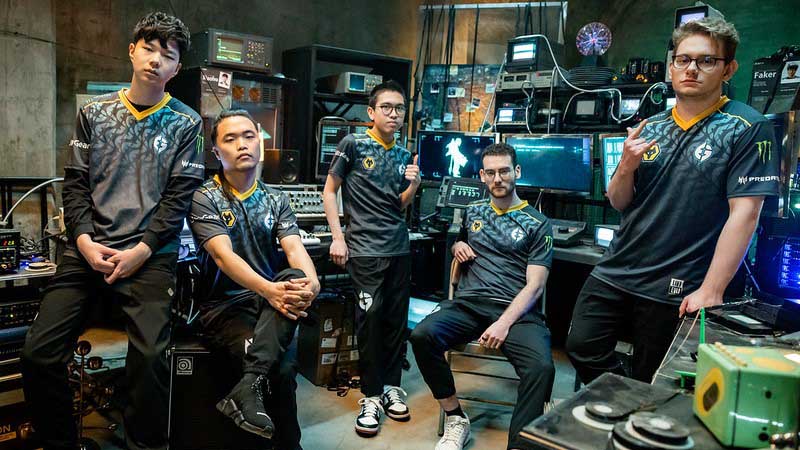 On Day 5, EG Impact led his team in a crucial team fight against PCS representative, PSG Talon.
Evil Geniuses were looking to siege the enemy base from the bot lane, but Lee "Juhan" Ju-han's Lee Sin broke their formation by kicking Kyle "Danny" Sakamaki's Samira to his team.
Even though Danny met his demise in the fight, Inspired and Impact immediately retaliated with a Paranoia and Cannon Barrage combo.
As the nearsighted PSG members tried to retreat from the miscalculated engage, the Gangplank player utilized the same Powder Keg Parrrley combo to grab a flashy double kill. Vulcan assisted Impact on his third kill by pulling Su "Hanabi" Chia-Hsiang's Ornn back into the Cannon Barrage with Dredge Line.
After securing the ace over PSG Talon, the NA squad stormed the enemy base with their mid lane minions to claim the Nexus and qualify for the semifinals.
---
---
With a 5-5 record in the Rumble Stage, the LCS representative advances to the Knockout Stage, where they'll face Royal Never Give Up in a best-of-five match on May 27.
Watch the MSI 2022 matches live on Riot Games' official Twitch and YouTube channels.
Follow ONE Esports on Facebook and Twitter for more LoL news, guides, and highlights.
READ MORE: Down 5,000 gold, Wei single-handedly saves Royal Never Give Up in their base