League of Legends Pro League (LPL) representatives and 2021 World Champions Edward Gaming received the official 2021 World Championship Rings co-designed by LoL Esports and Mercedes-Benz in a special ceremony over the weekend.
The rings are made from white gold with a custom cut sapphire jewel, personalized for each player of the winning 2021 World Championship team.
Naz Aletaha, Global Head of LoL Esports, honored the team virtually from Los Angeles, California, while Leo Lin, Vice President and Head of China presented the rings to the EDG players on stage in the LPL studio in Shanghai.
---
---
2021 World Championship Ring officially presented to Edward Gaming in ceremony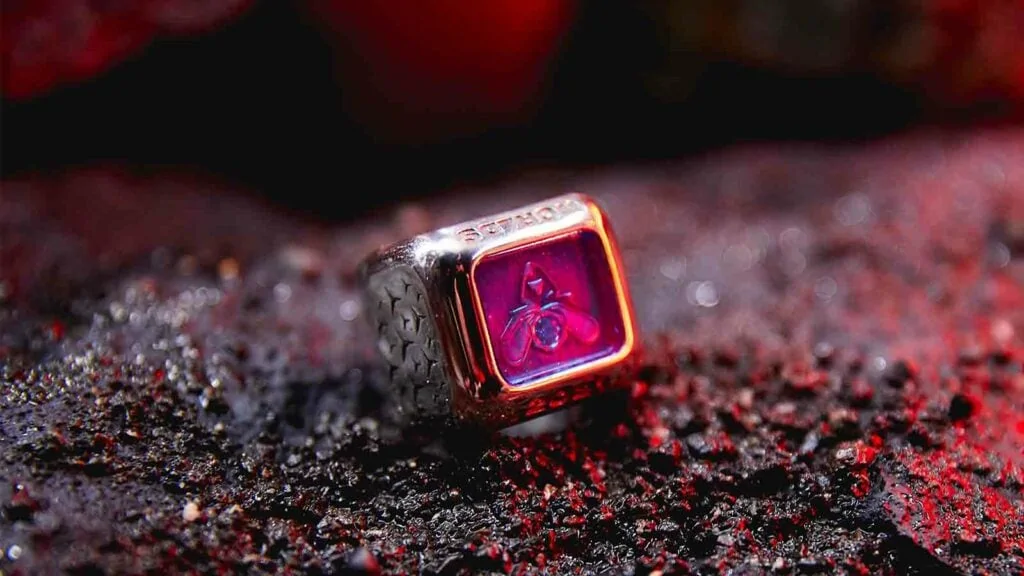 Made of 18 karat white gold, each ring has been custom fitted, with cut sapphire depicting the classic League of Legends Summoner motif holding a diamond.
Each player's Summoner name and team were also specially engraved in each ring.
Fans will notice that the ring follows the same theme as the iconic blue and silver color palette of the Summoner's Cup, and features markings of the 2021 LoL Esports season.
"It's an honor to celebrate EDG as our Worlds 2021 champions with a special ring presentation ceremony in Shanghai," Aletaha said. "The customized rings symbolize the highest achievement in LoL Esports and commemorate EDG's historic win in our most-watched finals to date."
Edward Gaming went 4-2 in Group B of the Group Stage before edging out Royal Never Give Up 3-2 in the quarterfinals, Gen.G in the semifinals, and 2020 World Champions Damwon Gaming in the grand final to claim the 2021 World Championship title.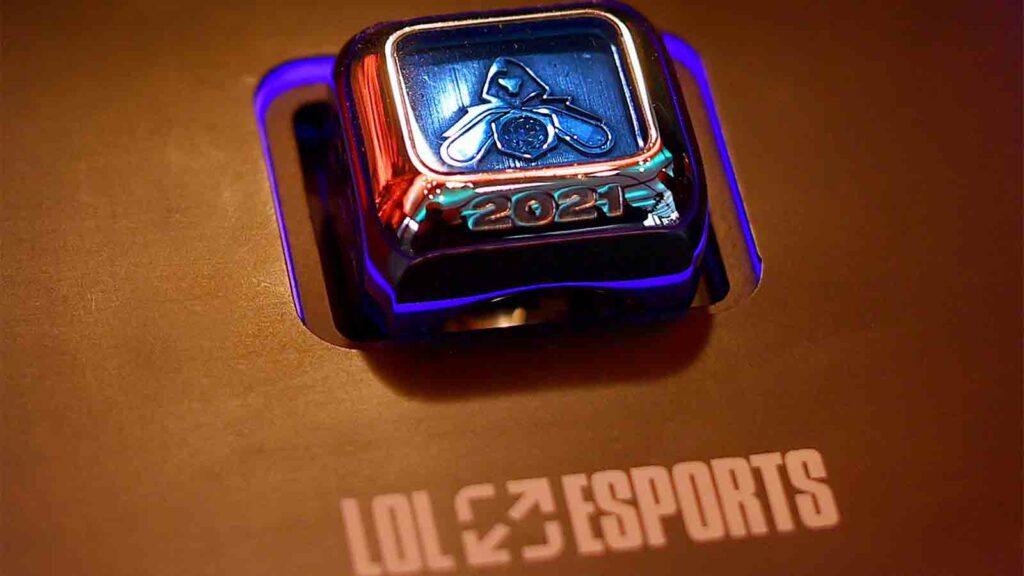 This very same EDG squad was the only lineup in the LPL that did not undergo any roster changes during the recent offseason, and are currently in third place in the 2022 LPL Spring Split with a 7-3 series record at the end of Week 6.
Edward Gaming roster that won the 2021 World Championship:
Zhao "Jiejie" Li-Jie (jungle)
Lee "Scout" Ye-chan (mid)
Tian "Meiko" Ye (support)
Catch the LPL Spring Split 2022 livestream on its official Twitch and YouTube channels.
READ MORE: Edward Gaming reveal the champions they're eyeing for Worlds skins