Every time Bilibili Gaming plays, League of Legends Pro League (LPL) fans have been asking the same question repeatedly in chat: where is Jian "Uzi" Zi-Hao?
Finally, in Week 5, the legendary AD carry made his debut in LPL Spring 2022 in their second game against Invictus Gaming after the team suffered a loss.
For the most part, BLG were in the lead, but Invictus Gaming kept it close from the mid to late game. As they pushed mid for the Nexus, BLG Uzi's Jinx defended immaculately, and had single-handedly saved the game to tie up the series 1-1 with a overwhelmingly positive 11/4/17 KDA.
Even though the young Invictus Gaming squad eventually pulled through in game three for the 2-1 series win, BLG Uzi's overall performance on Jinx in two games was definitely commendable.
---
---
Watch BLG Uzi miraculously save the game and keep his team in the series against Invictus Gaming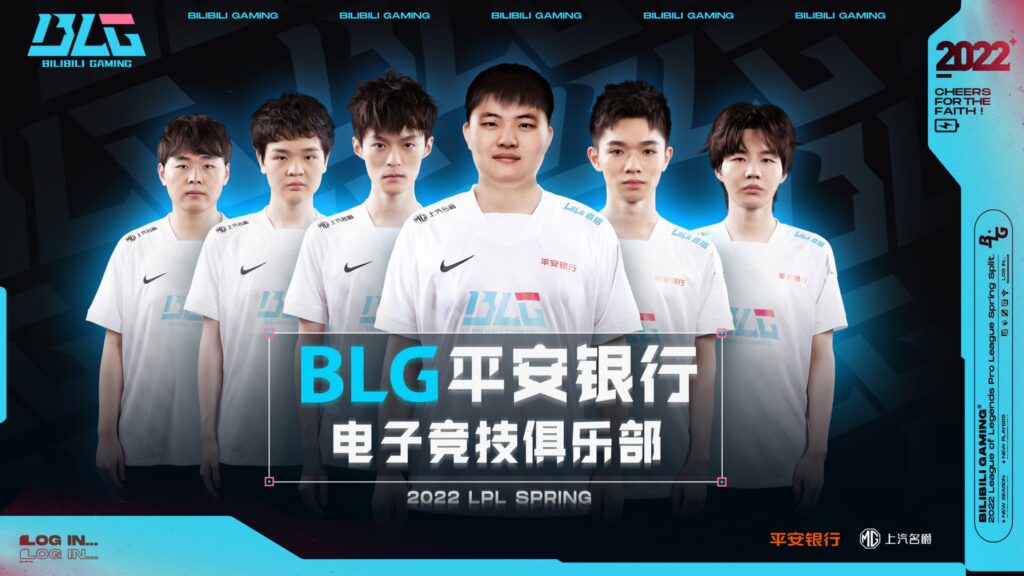 Bilibili Gaming drafted Ezreal for bot laner Chiu "Doggo" Tzu-Chuan in game one, which in hindsight could've been a foreshadowing of Uzi's return since that is one of his signature champions.
When game two began, we finally got to see him on the LPL stage for the first time since his retirement in 2020 two years ago. This caused a flurry of reactions and memes to surface on Twitter, including Invictus Gaming themselves claiming they were "caught by surprise" by BLG Uzi's substitution.
Despite the "boss fight" buff he brought to the game, it still wasn't easy. At 20 minutes, Bilibili Gaming were up 15 kills to seven, with a 5,000 gold lead. In the late game, however, IG came back by winning a series of crucial team fights, which helped them secure three dragons and Baron.
At the 36-minute mark, IG pushed into Bilibili Gaming's base with Baron empowered minions in an advantageous 5v4 situation, and easily downed the first Nexus tower.
At this moment, BLG Uzi got to work. Staying in the backline, he first zoned off IG with Flame Chompers. At max build, he maintained the same distance by firing Fishbones, stacking rockets onto Li "Lucas" Tan-Pan-Ao's Nautilus and Zhang "Yuekai" Yue-Kai's Ryze.
With help from Liu "Crisp" Qing-Song's Leona, the duo strategically took down one low HP champion after another, wiping out the entire IG squad for the game two victory.
Riding on momentum, Uzi continued playing Jinx in game three. By 26 minutes, he held a 5/1/5 KDA and 300 gold bounty.
However, Invictus Gaming started to run away with the game thanks to Yuekai's stellar Akali. Playing their hearts out in one of their best games of the 2022 LPL Spring season, IG came away with an exciting game three victory, and were simply stronger as a unit on that day.
Nonetheless, BLG Uzi has proven his worth on Summoner's Rift, and we doubt it'll be the last time we see him this split.
Bilibili Gaming will face Team WE on February 24 at 5 p.m. GMT+8 | 1 a.m. PST. Catch the LPL Spring Split 2022 livestream on its official Twitch and YouTube channels.
READ MORE: Weibo Gaming's Angel reveals his ridiculously unique Akali build