If you're like me and you've set your dialogue settings to Japanese because you're a huge fan of Genshin Impact's voice actors, you're in for a treat.
In V2.7, a new World Quest called "The Tales Behind the Fan" centered around Liyue's archon god Zhongli was made available. To unlock it, you'll need to first complete Interlude Chapter: Act II – Perilous Trail, which comprises five quests: The Unexpected Guest, Chasmic Maze, Danger All Around, End of the Line, and At Tunnel's End, Light.
Unlike typical quests that send you into combat or make you solve puzzles, this World Quest is pure dialogue, which left many Genshin fans disappointed because it didn't come with any voiceovers, only text.
Fret not, however, for Zhongli's very own Japanese voice actor Tomoaki Maeno is here to save the day.
---
---
Tomoaki Maeno got permission from HoYoverse to voice his own Zhongli World Quest, "The Tales Behind the Fan"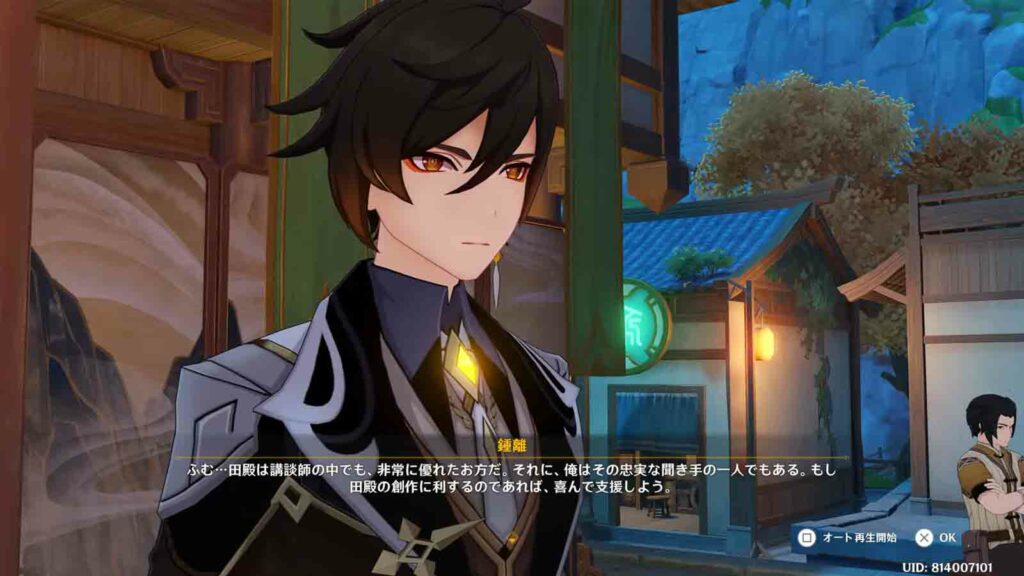 An avid Genshin Impact player himself, Tomoaki Maeno frequently livestreams his gameplay on his official YouTube channel that has amassed almost 100,000 subscribers. From unlucky 50-50 gacha pulls, to quirky gacha rituals, to fast Spiral Abyss clears with his 5-star C6 characters and weapons, Maeno just keeps on giving.
Most recently, he played through Zhongli's latest V2.7 World Quest, "The Tales Behind the Fan" on stream. Surprising live viewers, he first clarified that he received prior permission from his office and the game developers, then proceeded to voice over his own character!
The 40-year-old voice actor even tried to fill in for Paimon, but his range wasn't high enough. He did however, do a good Iron Tongue Tian impression with his deep voice.
Completing The Tales Behind the Fan will grant travelers A Dragon's Wondrous Sight, a Serenitea Pot Furnishing hanging ornament.
Thanks to Sponge-Windshielded Translation on YouTube, you can watch the English-subbed 10-minute video below and fangirl unabashedly.
---
---
Tomoaki Maeno started his voice acting career in 2008. Some of his highlight roles include Makoto Shimada from Haikyu!!, White Cell from Cells at Work!, and Olivier from The Case Study of Vanitas.
READ MORE: 3 Genshin Impact rituals that will definitely bring Yelan home