What happens if you put together a veteran spy, an adorable child telepath, and a secret assassin under one roof?
You get to watch the best Spring 2022 anime show, Spy x Family!
CloverWorks and Wit Studio's action-comedy anime follows the story of Loid Forger, a spy who's dedicated his life to undercover missions for the Westalia Intelligence Services' Eastern-Focused Division (W.I.S.E.).
In order to successfully complete a top-secret mission, he forms the Forger family with his adopted daughter Anya and an office worker named Yor Briar.
Without a doubt, the anime community is all aboard the Spy x Family hype right now with plenty of cosplays and fan art featuring the beloved trio. Players of HoYoverse's open-world RPG Genshin Impact have expressed their interest in the anime as well, and have even reimagined Genshin characters as the Forgers.
Worlds collide in these Spy x Family and Genshin Impact fan art
ChiLumi fans, this one's for you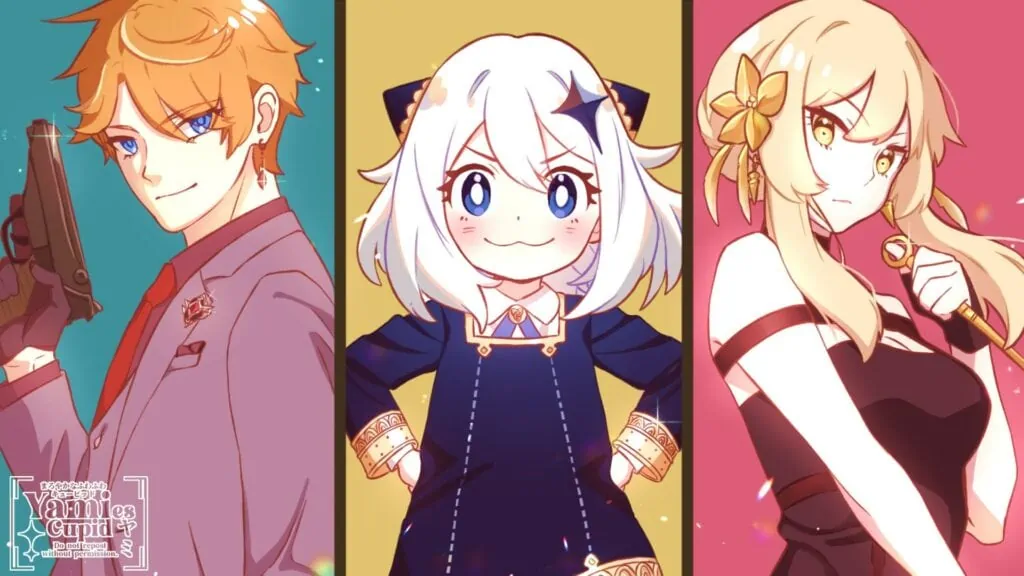 Characters: Tartaglia, Paimon, Traveler (Lumine)
Artist: YamiesCupid (@YamiesCupid on Twitter)
Artist YamiesCupid has transformed ChiLumi (Childe and Lumine), one of the most popular ships in Genshin Impact, into the personas of anime protagonists Loid and Yor.
In their fan art, the pair cosplays the Forger couple with Childe in a maroon suit and red necktie with Lumine in Yor's signature black dress.
Instead of the character's golden rose headband, Lumine is wearing her signature Inteyvat flower accessory on her hair.
The player's travel companion, Paimon, sports Anya's dress and hair ornaments in a deep blue color, the shade of her galactic wings.
Fans can check other awesome Genshin Impact fan art on YamiesCupid's Twitter account.
---
---
Spy x Family, but make it Inazuma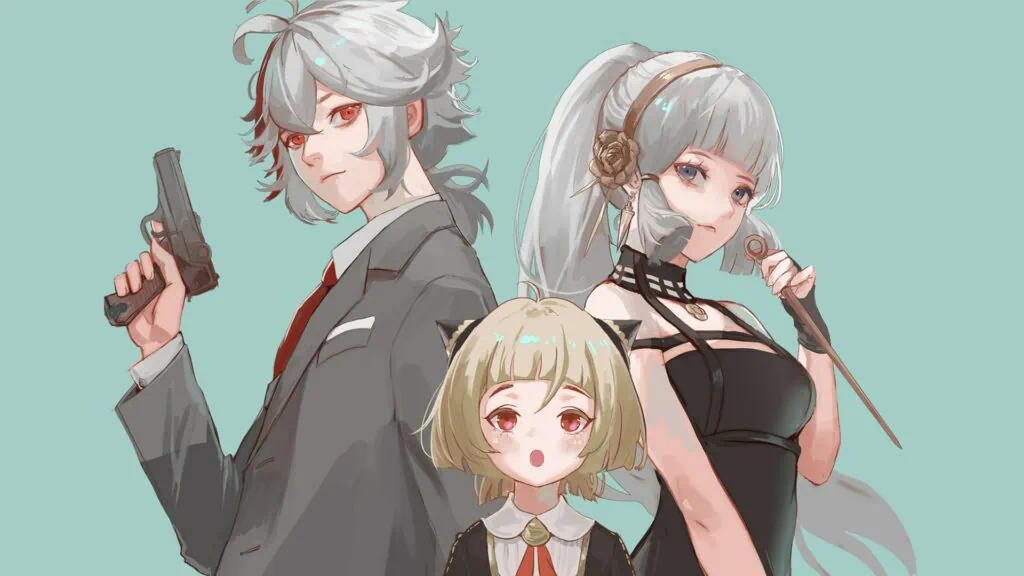 Characters: Kaedehara Kazuha, Kamisato Ayaka, Sayu
Artist: Ilumi (@lumi250 on Twitter)
The Inazuma region has its very own version of the Forger family in Kaedehara Kazuha, Kamisato Ayaka, and Sayu. The crossover art replaces the swordsman couple's weapons with Loid's pistol gun and Yor's large needle.
Sayu ditches her tanuki-inspired Mujina attire and dons a sleek black dress instead, with ornaments that match her tiny face.
If you're hungry for more Kazuyaka fan art, you can check Ilumi's Twitter account which is packed with lovely photos of the wandering samurai and the lady of the Kamisato clan.
---
Spy x Archon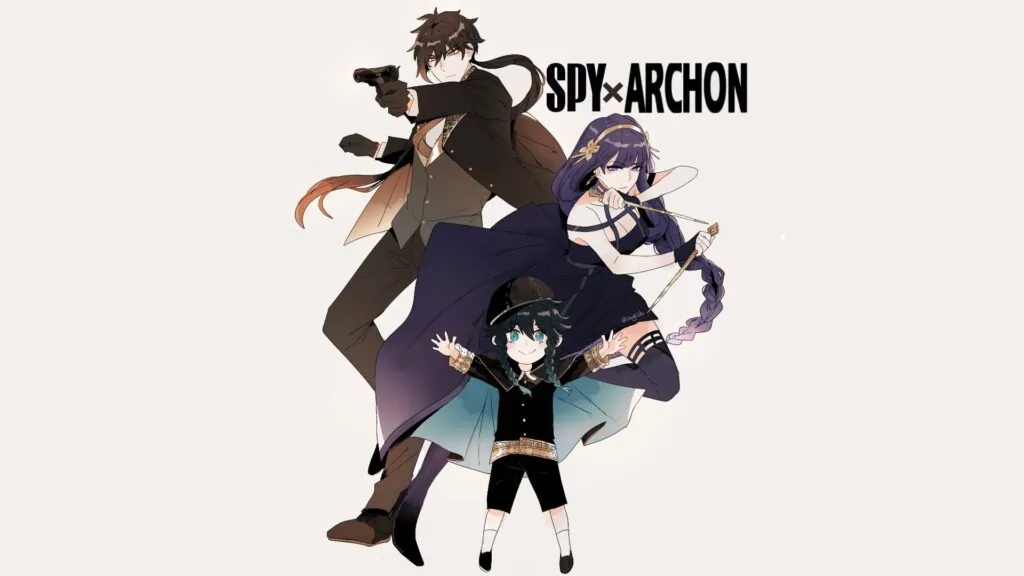 Characters: Zhongli, the Raiden Shogun, Venti
Artist: UsagiShii (@UsagiShii on Twitter)
Archon collectors, where you at?
UsagiShii's fan art reimagines the first three Genshin Impact Archons as the main characters of the Spy x Family anime. The artist incorporates each of the god's color palettes and elements into the characters' costumes, a wonderful effect that will surely appeal to both fans of the video game and the anime.
The Anemo Archon, Venti, has shrunk down to Anya's petite size and is now wearing a cap and a cape, sort of like a mini Sherlock Holmes.
UsagiShii is a huge fan of Genshin Impact crossovers and has also drawn Teyvat's own version of Team Rocket from the Pokemon franchise.
---
Follow ONE Esports on Facebook for more Genshin Impact news, guides, and highlights.
READ MORE: Turn Kamisato Ayato into an anime swordsman with this Genshin team composition