Updated on October 3, 7:23 p.m. (GMT+8): Added the Genshin Impact concert 2022 full YouTube VOD.
Behind Genshin Impact's glorious original soundtracks is HOYO-MiX, led by musical geniuses Yu-peng Chen and Cai "Zoe" Jinhan.
HoYoverse's in-house music studio has produced hundreds of tracks, with some of the most popular ones being "Rex Incognito" and "Lover's Oath".
"Creating music for Genshin Impact has always been an endless exploration for me and the HOYO-MiX team," said Composer and Music Producer of HOYO-MiX, Yu-Peng Chen, in a press release. "In the past year, as Inazuma and Sumeru unfolded, we've strived to enrich the Genshin Impact music with inspirations drawn from all over the world. I'm excited to see how these soundtracks resonate with musicians and players across the world."
Showcasing HOYO-MiX's creations, the Chinese video game company is holding the Genshin Impact concert 2022, a special, pre-recorded performance in collaboration with renowned names in the music industry.
The show will feature the Hollywood Chamber Orchestra, conducted by award-winning music conductor and composer, Eímear Noone. The Irish conductor is known for her works in video game titles such as Overwatch, Hearthstone, and Diablo III.
Neon Genesis Evangelion fans will be delighted to know that Japanese composer Shiro Sagisu will be the event's music director. Together with other global artistes, he will "weave elements of pop music, rock, and jazz" into the soundtracks.
---
Genshin Impact concert 2022 exact date and time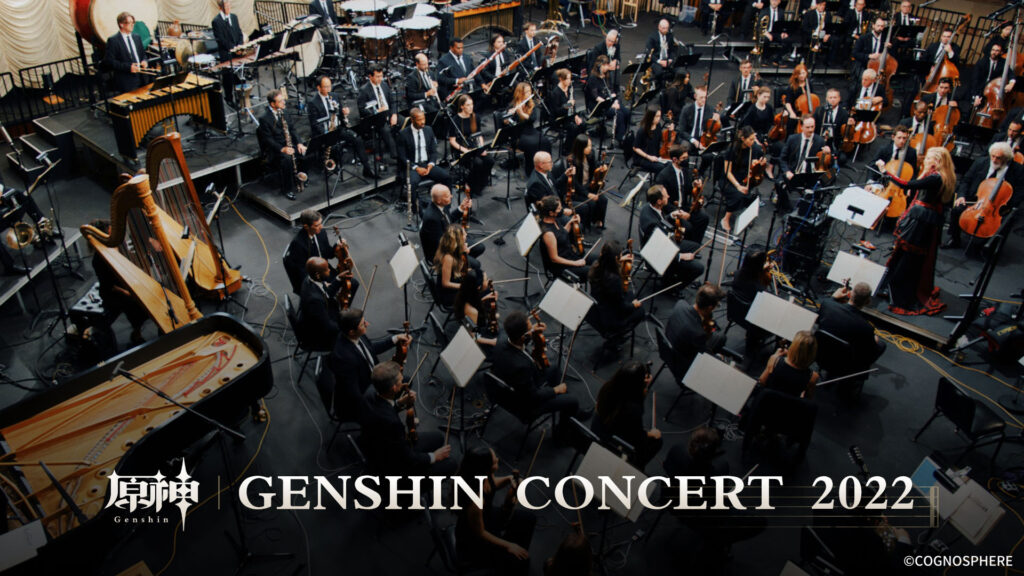 This year's Genshin Impact concert, Melodies of an Endless Journey, will kick off on Sunday, October 2 and will run for one hour and 15 minutes.
| | |
| --- | --- |
| TIME ZONE | DATE AND TIME |
| GMT+8 | Sunday, October 2 at 12 p.m. |
| EST | Sunday, October 2 at 12 a.m. |
| CST | Saturday, October 1 at 11 p.m. |
| PST | Saturday, October 1 at 9 p.m. |
---
---
Where to watch the Genshin Impact concert
The show will premiere on the official Genshin Impact YouTube channel.
Watch the full concert here:
---
---
Genshin Impact concert 2022 tickets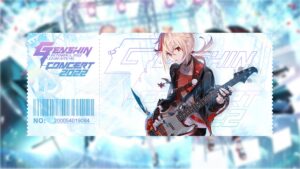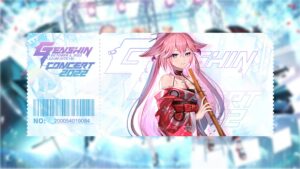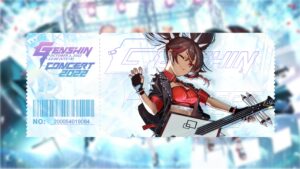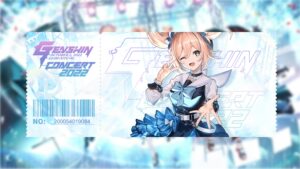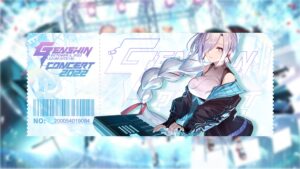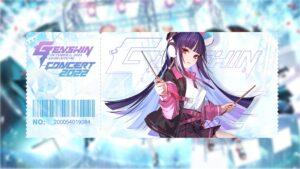 Similar to last year's concert art, HoYoverse has reimagined its 4-star and 5-star characters into musicians. This year, six Genshin Impact characters headline the performance's poster and ticket designs.
Genshin Impact concert 2022 band members
How to join the Genshin Impact concert 2022 giveaway
Visit the Genshin Impact concert event page.
Scroll down and select your preferred concert pass design.
Click "Share Concert Pass" and select either "Copy Link" or "Share".
After successfully sharing the concert ticket, you will receive 20,000 Mora and 30x Primogems via an in-game gift pack.
---
Genshin Impact concert 2022 full merchandise list, prices, and where to buy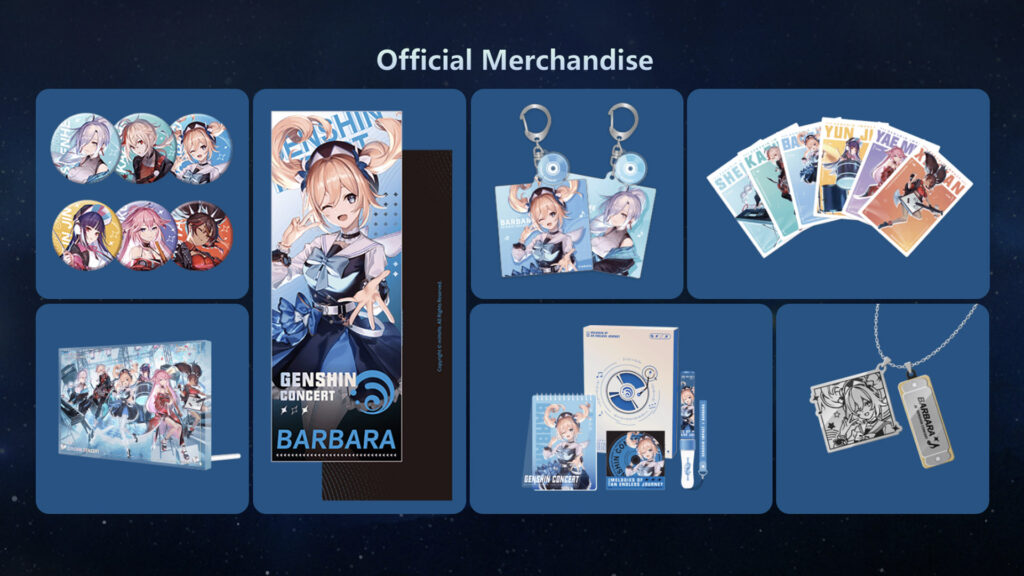 | | |
| --- | --- |
| MERCHANDISE | PRICE |
| Mini harmonica necklace | US$30.50 |
| Character mood gift box | US$46 |
| Acrylic ornament | US$15 |
| Acrylic hangable | US$7 |
| Series postcard set | US$6 |
| Tinplate badge | US$3 |
| Commemorative hologram ticket | US$2.50 |
Travelers can purchase the concert's official merchandise via Fantasy Village's website. Pre-sales start on Wednesday, September 28.
---
Follow ONE Esports on Facebook for more Genshin news, guides, and highlights.
READ MORE: Ufotable's Genshin Impact anime: Release date, characters, episodes