It's been a long time coming, but HoYoverse finally did it — we're getting a Genshin Impact anime series!
HoYoverse CEO, Dawei, and Head of Marketing (Mainland China), Michael, surprised Genshin fans with a huge announcement over the weekend, confirming the production of an anime adaptation based on the hit video game.
Since its release, the community has been wishing for an anime show inspired by HoYoverse's flagship title. After all, Genshin is already known for its anime-style visuals and graphics, enthralling Archon stories, and top-tier cutscenes.
The game follows the story of traveler twins Aether and Lumine, who arrive in Teyvat together but are separated by an unknown and mysterious god. Together with their companion, Paimon, they set out on a quest to find their missing sibling.
---
Is there a Genshin Impact anime?
Yes, a Genshin Impact animation series is in the works!
Two years since Genshin Impact's official release in September 2020, HoYoverse has finally announced its plans to release an anime series based on its open-world role-playing game.
The Chinese video game company has teamed up with Japanese animation studio Ufotable to bring the project to fruition.
"We will maintain our commitment to producing quality content for Genshin Impact and work hard on the production of the project," said Michael.
---
Genshin Impact anime release date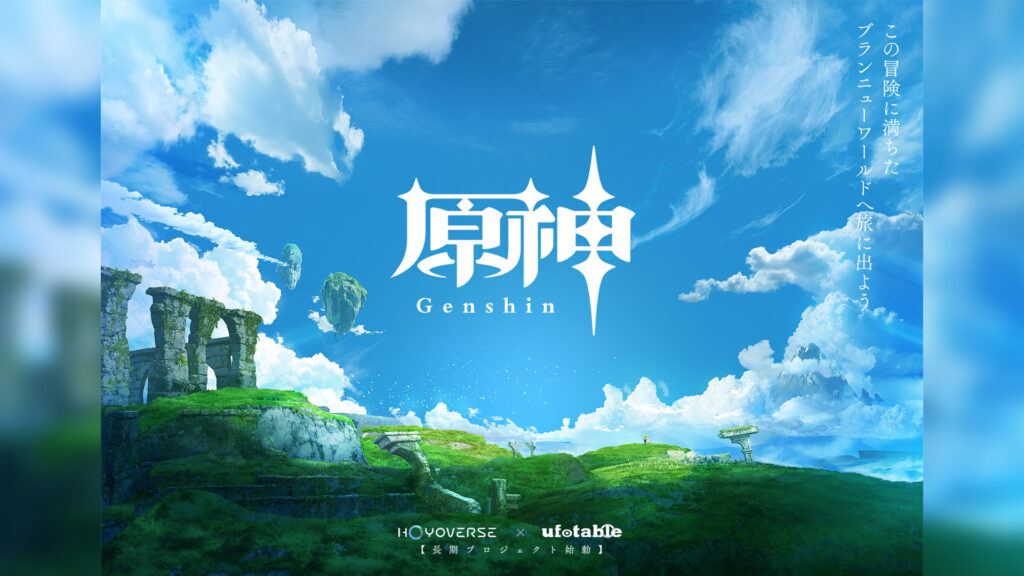 HoYoverse has not yet revealed the release date for the anime series.
(To be updated)
---
Genshin Impact anime characters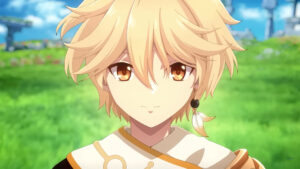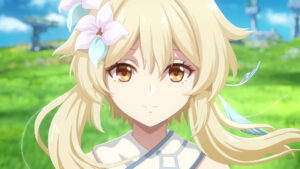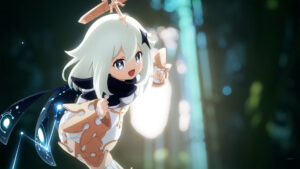 So far, only the game's main characters are confirmed to make an appearance in the anime. Fans can expect to see the traveler twins, Aether and Lumine, and Paimon, in the series.
More characters will likely be revealed in future updates.
(To be updated)
---
---
Genshin Impact anime trailer
The three-minute concept trailer was shown during version 3.1's special program. It opened with two stars shooting across the sky and the logos of HoYoverse and Ufotable fading into the screen.
The next scene presented the travelers' mysterious, floating companion, Paimon, flying around the woods. She looks directly into the camera, smiles, and points to a clearing. The next shots in the trailer are dedicated to the breathtaking scenery around Teyvat, brought to life by Ufotable's gorgeous animation.
The Japanese anime studio has been lauded for its impeccable animation quality, as seen in Fate/Zero, Fate/stay night: Unlimited Blade Works, and Demon Slayer: Kimetsu no Yaiba.
Fans caught glimpses of rolling plains, rivers, and waterfalls, in addition to familiar locations like Mondstadt's Statue of the Seven and Dragonspine in the concept trailer.
Aether and Lumine appear near the end of the video, standing on the edge of a cliff while holding each other's hands.
Watch the full concept trailer here:
---
---
Follow ONE Esports on Facebook and Twitter for more Genshin news, guides, and stories.
READ MORE: Ganyu cosplayer fires actual charged shots with dazzling Thundering Pulse bow