No one expected Chinese Dota 2 superstar Wang "Ame" Chunyu to visit the mystical world of Teyvat with this stunning Tartaglia cosplay.
The carry player surprised fans when he shared a video on his Bilibili account looking like a professional cosplayer.
He pulled out all the stops to portray the character, appearing on a Genshin Impact-themed set alongside three female cosplayers dressed up as the Raiden Shogun, Kamisato Ayaka, and Ganyu.
---
---
Ame transitions from Dota 2 to Genshin Impact with a fantastic Tartaglia cosplay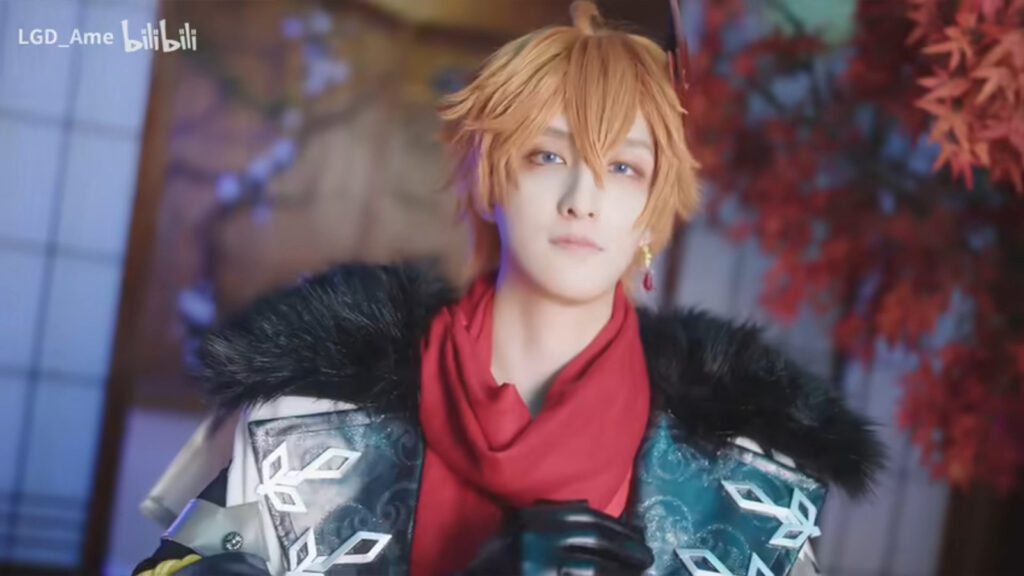 The uncrowned king of Dota 2 perfectly embodied Tartaglia, also known as Childe, from the region of Snezhnaya, who was first seen during the Liyue Archon quest.
Childe is a 5-star Hydro user and is the Eleventh of the Eleven Fatui Harbingers, leaders of the Fatui, an enemy faction in Genshin Impact.
Even though he's considered a Fatui superweapon, he's a got softer side that cares for his family. In his story quest, you get to help Childe carry out his cover story of being a toy seller to his little brother.
As one of the most technical characters in Genshin Impact, Ame fits the character perfectly. For most of his professional Dota 2 career, the Chinese pro played the carry role for PSG.LGD — one of the biggest esports organizations in Dota 2.
Since going pro in 2015, he has won three Dota 2 Major championships, lifting the MDL Changsha Major and EPICENTER XL trophies in 2018, and the WePlay AniMajor trophy in 2021. The only trophy that has eluded his grasp is The International's Aegis of Champions.
The carry player came close to winning TI many times, coming fourth at TI7, third in TI9, and placing second at TI8 and TI10.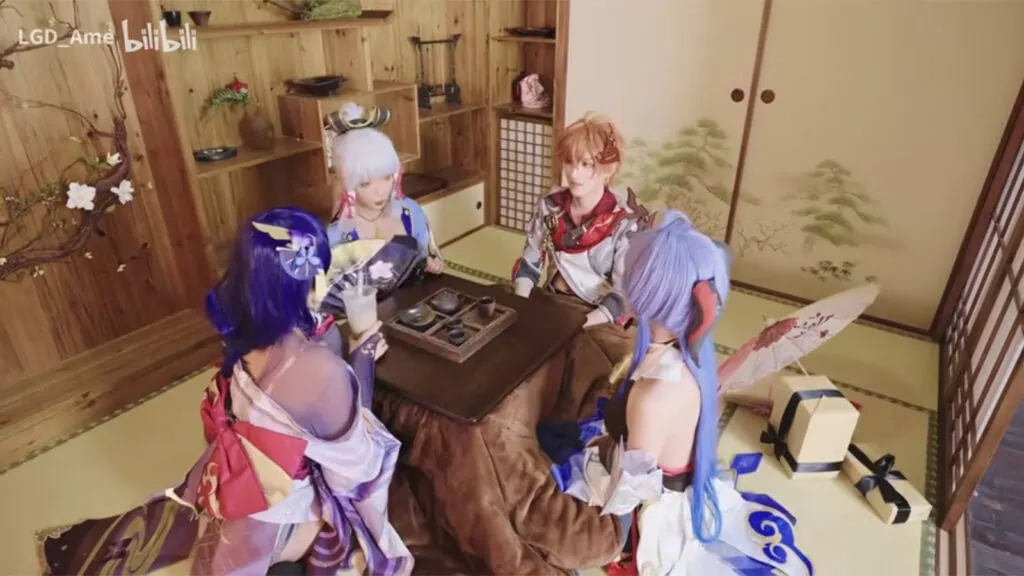 At The International 2022, PSG.LGD finished in 5th-6th place after they were eliminated by fellow Chinese squad Team Aster 2-0 in the lower bracket quarterfinals.
In the DPC's offseason, PSG.LGD announced that Ame will be taking a break from competitive Dota 2 and is expected to miss the start of the DPC 2023's Winter Tour.
Watch the full cosplay video on Bilibili here.
READ MORE: Magnificent Kamisato Ayato cosplay makes our heart skip a beat