The International 10's (TI10) grand final clash featured two amazing squads that culminated in Team Spirit becoming the 10th team to lift the Aegis of the Immortal.
The CIS squad took home a grand total of US$18,208,300 for coming in first place at Valve's TI10, the largest prize in esports history.
Team Spirit's incredible TI10 run was reminiscent of Team Liquid's TI7 journey, as both teams made it all the way from the lower bracket to conquer their first Dota 2 world championship.
The young CIS squad also exhibited the same flair and swagger OG had when they won TI8, as both teams started their TI run from the Regional Qualifiers.
Their grand final opponents, PSG.LGD, had a journey that mirrored TI6 champions Wings Gaming. Both Chinese teams dominated the competition from the group stage, all the way to the playoffs. This is only fitting since PSG.LGD's Zhang "Faith_bian" Ruida and Zhang "y`" Yiping were part of that TI6 championship-winning squad.
How did this underdog CIS squad complete their unbelievable run and become immortalized in Dota 2 history as TI10's champions? It came down to Illya "Yatoro" Mulyarchuk, the best carry player in Dota 2, Magomed "Collapse" Khalilov's insane offlane Magnus plays, and Team Spirit's superior drafting over PSG.LGD in the final game.
---
Yatoro and Collapse prove that they're the best Dota 2 players in the world at TI10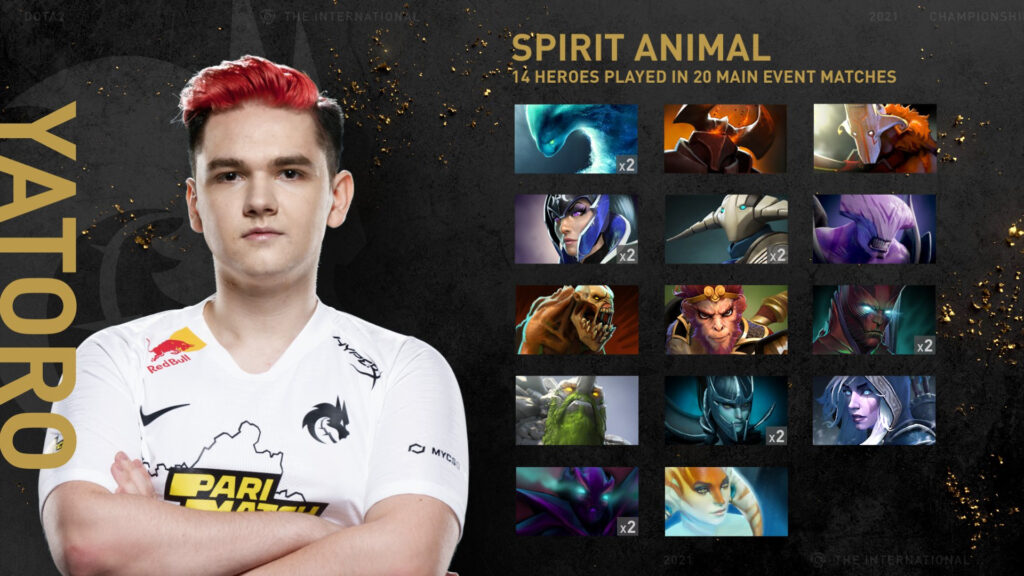 Leading up to TI10's grand final, Yatoro showed his versatility as a carry player, selecting 14 different heroes across 20 main event matches at TI10.
He dominated the first game of the grand final with a strong Naga Siren performance, farming a quick Aghanim's Scepter which allowed Ensnare to disable PSG.LGD's hero despite having Black King Bars.
Team Spirit looked unstoppable the following game, with Collapse on his signature hero, Magnus.
As expected, the offlaner pulled off exceptional Skewer plays that snowballed into multiple team fight wins in favor of Team Spirit, which propelled them to a quick 2-0 lead.
---
PSG.LGD bounced back with counter draft heroes to even the series 2-2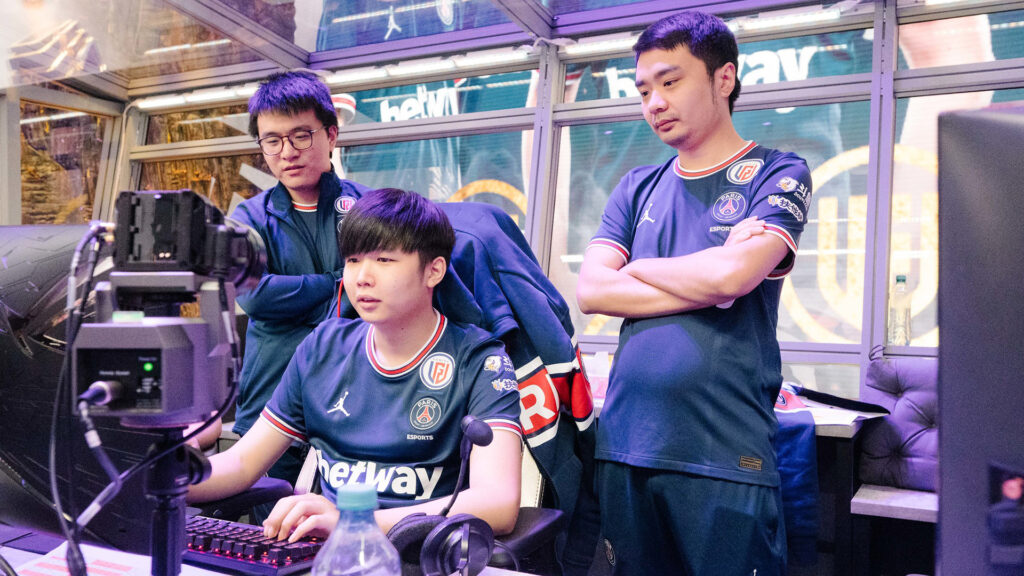 The Chinese squad's attempt to counter Collapse's Magnus by selecting Io for Zhao "XinQ" Zixing went horribly wrong in the first two games.
PSG.LGD then adapted their draft to specifically counter Collapse's Magnus by selecting Rubick, Undying, and Spectre.
They completed their powerhouse draft with Cheng "NothingToSay" Jin Xiang's midlane Tinker that tormented Team Spirit's heroes all throughout game three.
PSG.LGD picked up so much momentum in the following game as they utterly stomped Team Spirit with a 23-2 hero kill score. The Chinese squad had a whopping 21,000 gold lead 21 minutes in, which was the most lopsided game in TI10's playoffs.
---
---
Team Spirit wins The International 10 with superior signature heroes
TI10's grand final was ultimately decided when both teams picked their best heroes in the tournament. PSG.LGD went with their favorite Tiny and Lycan combo which dominated the group stage, while Team Spirit picked Collapse's spectacular Magnus.
With US$13 million on the line, Team Spirit played a near-perfect game with Yatoro's Terrorblade overcoming PSG.LGD's core heroes.
Collapse also had a clutch performance, Skewering more enemy heroes straight into his teammates which won them the final game of the series.
Team Spirit's TI10 winning roster
Illya "Yatoro" Mulyarchuk
Alexander "TORONTOTOKYO" Khertek
Magomed "Collapse" Khalilov
Miroslaw "Mira" Kolpakov
Yaroslav "Miposhka" Naidenov
Airat "Silent" Gaziev (Coach)
Team Spirit's unbelievable TI10 run earned the organization their first Dota 2 world championship win, and the CIS region's second TI trophy after Natus Vincere's at TI1.
Their TI10 win also made Yatoro, TORONTOTOKYO, Collapse, and Mira the new set of royal roaders — players who won The International during their first attempt.
Hungry for more Dota 2 action? Check out the Heroes of the Game documentary presented by foodpanda.
READ MORE: Ephey is the first female to play on Dota 2's The International stage