Chinese powerhouse squad PSG.LGD outdid themselves yet again on Day 4 of the group stage by breaking the fastest game record at The International 10 (TI10).
PSG.LGD have been so impressive at TI10 that they're competing against themselves after breaking their own fastest game record, 18 minutes and eight seconds against Vici Gaming on Day 3 of the group stage.
PSG.LGD their own fastest game record at TI10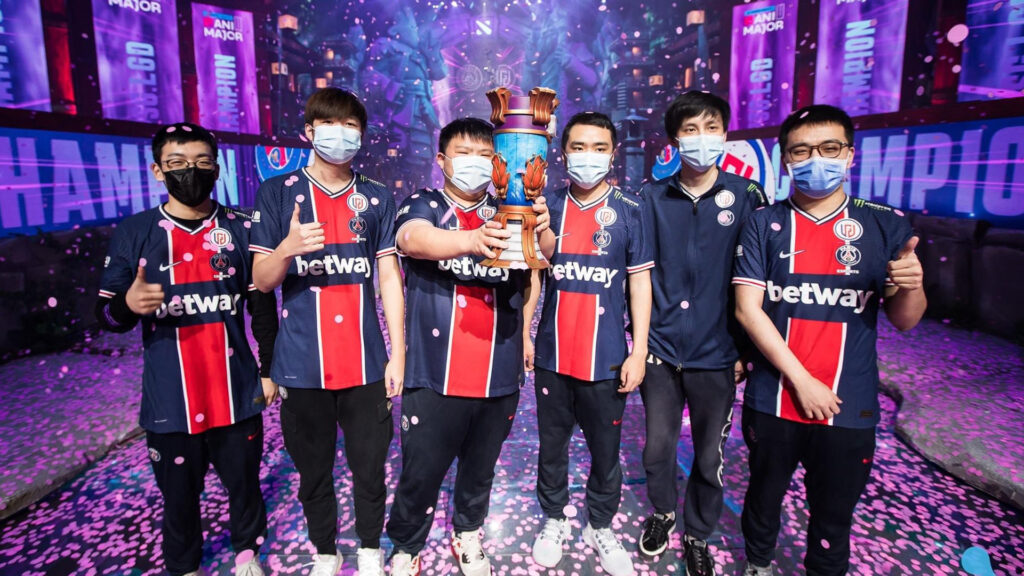 PSG.LGD continues to prove that they're the frontrunners at The International 10 by dismantling fellow Chinese squad Elephant in their Group B match.
The tournament favorite squad had an impressive come-from-behind victory courtesy of Wang "Ame" Chunyu's Morphling who was deleting Elephant's heroes off the map. By hitting them with an auto-attack while in Waveform and buffed by Dark Willow's Shadow Realm, Ame's Morphling was dealing 1,000 damage per hit.
In the following game, the top-ranked Dota 2 team drafted heroes that were more active in the early game. This resulted in a really fast start for Ame's Phantom Lancer, who was constantly buffed by Cheng "NothingToSay" Jin Xiang's Magnus with Empower.
---
---
Elephant attempted to make their own comeback, but failed to take down any of PSG.LGD's core heroes. This resulted in Elephant tapping out of the game at 16 minutes and 56 seconds on the dot.
The 2-0 win earned PSG.LGD the top seed of Group B with a 13-1 record. They now advance to the upper bracket of TI's main event set to take place on October 12.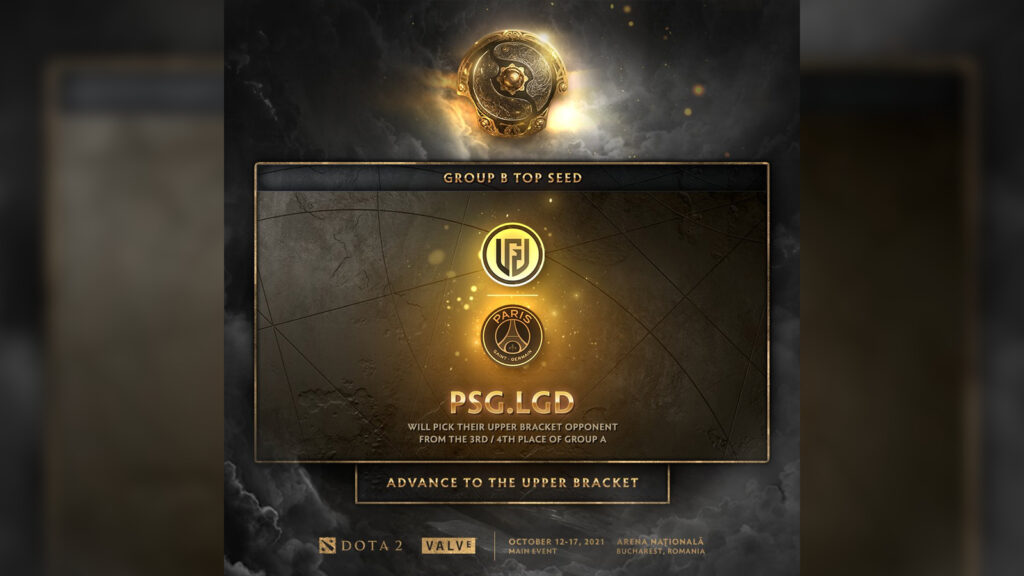 Liked this play? For more incredible Dota 2 action, check out the Heroes of the Game documentary presented by Foodpanda.
READ MORE: Thunder Predator, the Dota 2 community appreciates you