Team Spirit's hopes of becoming two-time back-to-back TI champions were dashed when they lost their best-of-one elimination match against BOOM Esports on the first day of the TI11 Playoffs.
After the loss, Miroslaw "Mira" Kolpakov explained why Spirit struggled in Singapore in his post-game interview with Kaci Aitchison.
---
---
Mira gives his insights on Team Spirit's lackluster run at TI11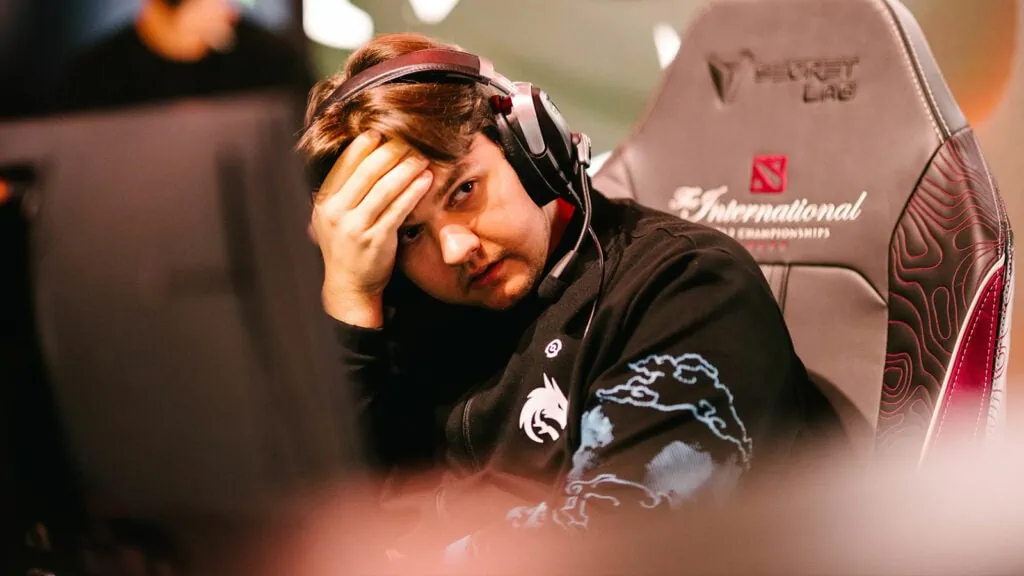 According to the position 4 support player, Spirit has had a rough year since the conflict between Russia and Ukraine began.
"We had to move from our countries because of the Russian and Ukrainian wars," said Mira. "It affected Yatoro and me the most, but somehow we managed to get through this."
After the team won the PGL Arlington Major, Ukrainian players Mira and Illya "Yatoro" Mulyarchuk decided to stay in Belgrade, Serbia. This was also where Spirit moved its headquarters because of the ongoing conflict between Russia and Ukraine.
Unfortunately for the team, it wasn't the only reason why they struggled at TI11. Mira took accountability for his poor performance and said that he really just doubted himself.
"Speaking for myself, I lost my confidence," he said. "In this tournament, I wasn't sure I could do it. I wasn't sure I was good enough."
---
---
Despite his TI and Major championships, Mira openly admitted that he still has a long way to go to improve himself. He also shared that he's hopeful the team will stay together and make another deep run next year.
"I think we're going to manage to get through this situation," he said. "I hope next year we can show what we can do because this was just 10 percent of our power. It was just hard times for all of us."
---
---
Team Spirit have ended their TI11 run tied with Hokori, Fnatic, and Royal Never Give Up in 13th-16th place. The team also took home at least US$256,186 in prize money, according to the Dota 2 prize pool tracker.
READ MORE: TI11 player claims he can hear casters say 'every smoke, every rune' during Playoffs