The TI11 Playoffs had an eventful opening day, filled with upsets, comebacks, and great matches from start to finish.
However, in a day full of incredible highlights, Entity's seemingly never-ending elimination game against Royal Never Give Up was one for the record books.
It took the Western European squad 107 minutes and a whole lot of Divine Rapiers to defeat their Chinese rivals in the lower bracket of the TI11 Playoffs. The match also broke the record for the longest game in TI Main Event history.
IG Vitality and Team Empire's 128-minute game from TI7 still holds the record for the longest game in TI history, according to Dota 2 esports statistician Ben "Noxville" Steenhuisen.
---
---
Entity defeats a COVID-19-stricken RNG squad and breaks the record for the longest game in TI11 Main Event history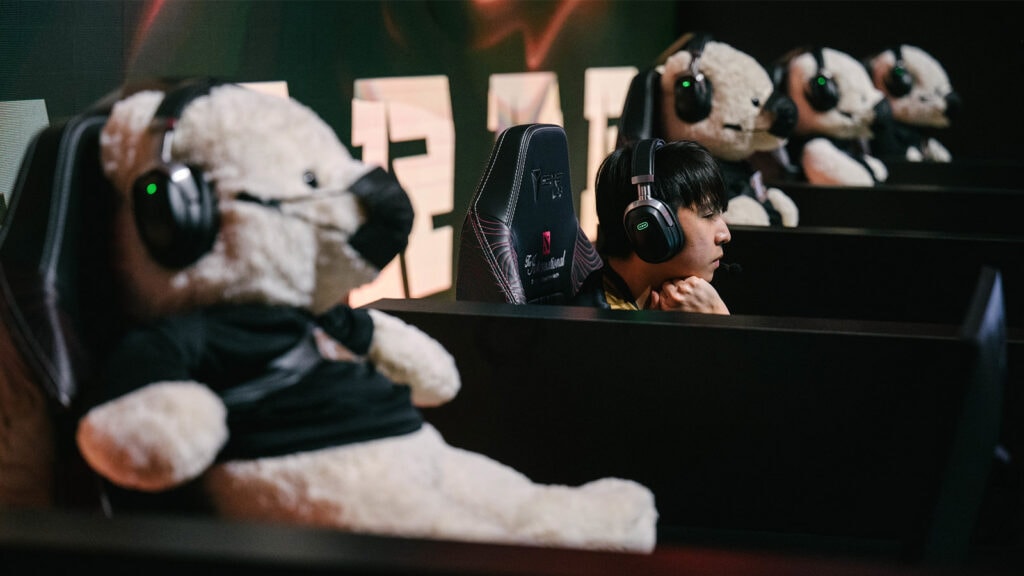 There was a lot to unpack in the final best-of-one elimination game of the day.
After Lu "Somnus" Yao, Daniel "Ghost" Chan Kok Hong, Yang "Chalice" Shenyi, and Hu "kaka" Liangzhi all tested positive for COVID-19, RNG went on a downward spiral. The Chinese squad lost eight straight TI11 Group Stage games and was dropped to the lower bracket.
As a result, Yap "xNova" Jian Wei was the only player from RNG who made his walkout in front of the live crowd in Singapore. Instead of playing alongside his teammates, xNova was surrounded by teddy bears with his teammates playing from their isolated hotel rooms.
Regardless of the circumstances, Entity and RNG played their hearts out with both teams playing for their tournament lives.
The Western European squad went for the zoo meta in their draft, picking a carry Lycan, a midlane Visage, and an offlane Brewmaster. In response, RNG picked heroes with great teamfight AoE spells like Leshrac, Underlord, Earthshaker, and Lich.
The game was surprisingly even as both teams leaned on the strengths of their drafts. Entity looked to catch their opponent's heroes apart, while RNG wanted to bait their opponents into a huge clash where they could use their AoE abilities.
Entity were the ones to strike first, taking control of the map and forcing RNG to hide in their base. The Chinese squad eventually took some team fight wins, surprising Entity by catching heroes rotating around the map.
---
---
However, Entity would always find a way to force RNG back into their base. The game started to get out of hand when Vladislav "Kataomi`" Semenov bought a Divine Rapier on his position 4 support Tiny.
---
---
After falling behind so much with Entity amassing nearly a 100,000 gold lead, RNG got desperate and went for an Underlord Fiend's Gate backdoor play which caught Entity by surprise. With their Dire Ancient exposed, Entity played more cautiously which caused the game to run even longer.
---
---
The game finally reached its conclusion when Entity unleashed the full power of their lineup, together with their mega creep advantage. RNG played valiantly, but the team eventually lost control of their base at the 107-minute mark.
After the win, Entity's midlaner Daniel "Stormstormer" Schoetzau was elated after surviving their best-of-one elimination match against RNG.
---
---
Entity is now set to face the loser of Team Aster and Team Liquid's upper bracket quarterfinal match on October 22 at 10:00 a.m. GMT+8 | October 21, 7:00 p.m. PT | 2:00 a.m. GMT.
READ MORE: Gaimin Gladiators BOOM is absolutely styling with Storm Spirit at TI11 playoffs