BOOM Esports continue their fairy-tale run at The International 2022 after pulling off the biggest upset of the tournament yet.
The Southeast Asian squad won their lower bracket best-of-one match over the defending TI10 champions, eliminating Team Spirit from TI11.
This was the third time BOOM survived elimination following their impressive Group A victory over Evil Geniuses and their tiebreaker wins over Soniqs and BetBoom Team.
---
---
BOOM Esports send TI10 champions Team Spirit home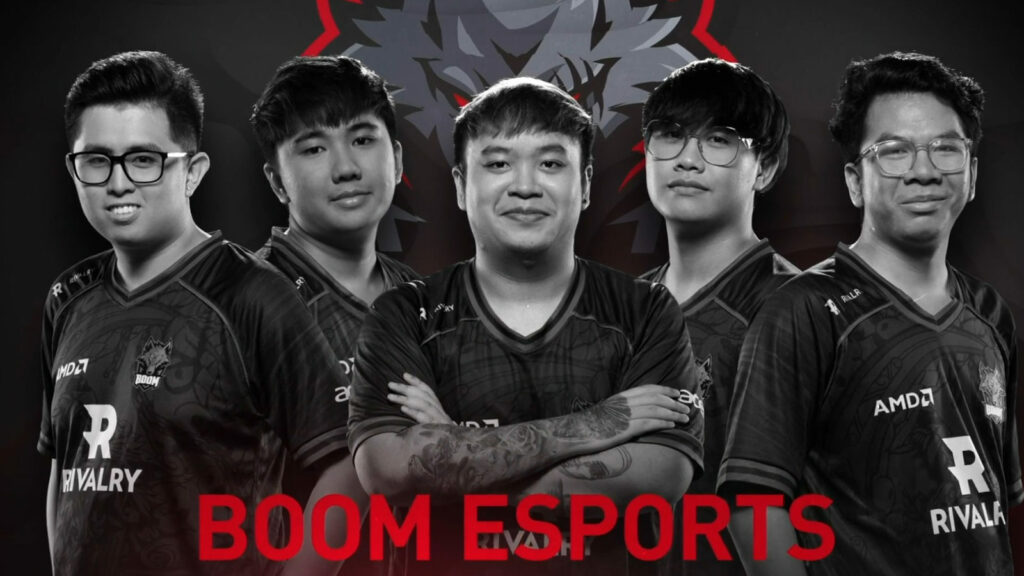 The Southeast Asian squad came in prepared against Team Spirit, banning most of Magomed "Collapse" Khalilov's signature offlane heroes.
They even picked Mars for Erin "Yopaj" Ferrer and Beastmaster for Saieful "Fbz" Ilham, which led to Spirit picking an offlane Outworld Destroyer to complement Illya "Yatoro" Mulyarchuk's Lifestealer. The OD pick would also counter Rolen "skem" Ong's support Disruptor, preventing any Glimpse counterplays.
Team Spirit were off to a strong start with their Lifestealer winning the top lane, while the rest of the lanes were even.
In the first big fight of the game, Spirit showed how strong their Lifestealer and OD picks were by surviving a gank from BOOM. Collapse would cast OD's Astral Imprisonment to save his carry, while Yatoro used Lifestealer's Infest ultimate that gave his offlaner additional HP.
---
---
After losing the clash in the bottom lane, BOOM decided to play more cautiously. They only took fights when all five of their heroes were together. The decision ultimately paid off as Spirit couldn't withstand the power of BOOM's lineup and their teamfight ultimates.
---
---
BOOM showed great discipline in their play. They weren't goaded into bad positions or disadvantageous team fights. This allowed BOOM to take a significant lead, which they used to take control of the map, and eventually, Spirit's Dire base.
---
---
Spirit had no answers for BOOM, and were forced to sit back and watch as their Dire Ancient was slowly taken down. The TI10 champions attempted one last defense, but it was far too late, leading to BOOM securing a convincing 1-0 victory.
The win secured BOOM Esports a 9th-12th finish at TI11, guaranteeing them, at least, US$339,282 in prize money. The SEA squad is now set to face TI10 runner-up squad PSG.LGD in the second round of TI11's lower bracket.
The match is set to take place on October 21 at 7:00 p.m. GMT+8 | 4:00 a.m. PT | 11:00 a.m. GMT. To watch the matches live, tune into PGL's Dota 2 streams which can be found in our main TI11 article here.
READ MORE: Thunder Awaken makes history at TI11 playoffs after dominating upper bracket win