Forward Gaming has won the North American regional qualifier for the International 9 and with that, the final spot for the biggest Dota 2 tournament in the year.
Forward Gaming defeated their rivals, J.Storm, with a 3-1 final score. They now join Mineski, Na'Vi, Infamous, and RNG, who have won their own regional qualifiers, at TI9.
J. Storm saw early success with Roman "Resolut1on" Fominok's Juggernaut carrying the team into an early 1-0 lead. However, Forward Gaming stepped up its game and completely dominated J. Storm for the remainder of the series.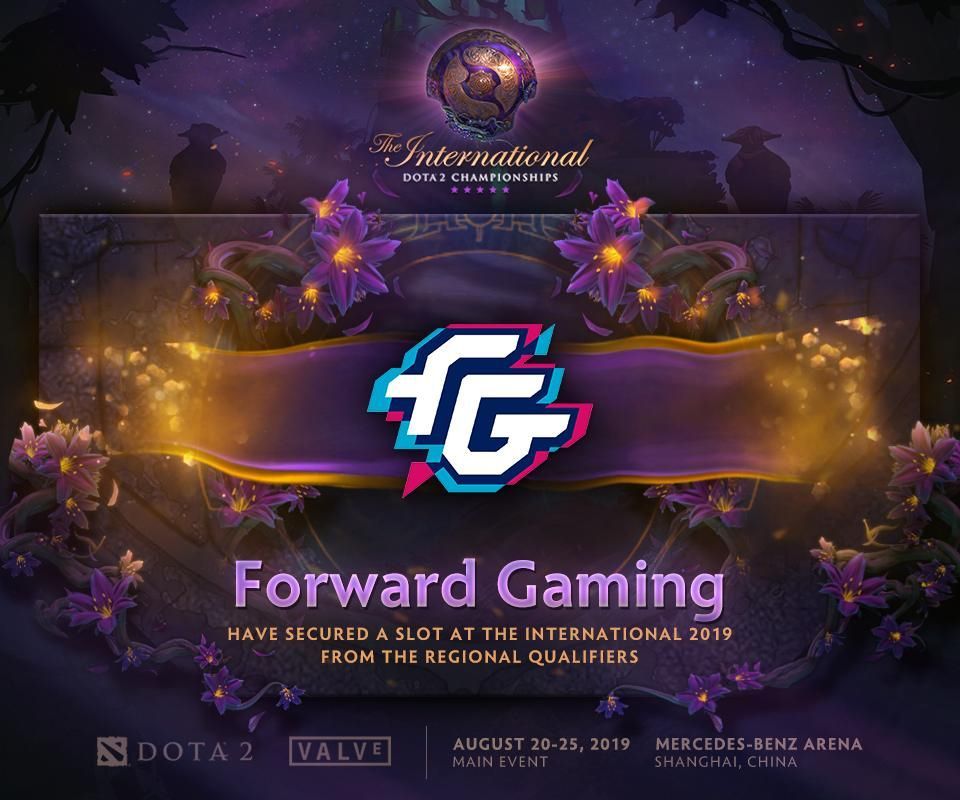 Forward Gaming completely shut down J.Storm, not even letting them reach five hero kills for the next two games. It was probably the most one-sided grand finals out of all the other regional qualifiers.
The final game was much the same. Forward Gaming kept outmaneuvering J.Storm with key ward placements and controled the early game by dominating all lanes. It also seemed as if J. Storm was already out of it by the start of the 4th game. Resolution's Faceless Void was only able to cast his Chronosphere ultimate a handful of times, up until they had to tap out of the competition.
Forward Gaming's strong performance comes as no surprise, the squad went 7-0 during the group stage of the qualifiers. They then defeated David "MoonMeander" Tan's stack (Kookaburra) and Beastcoast, with a 2-0 score each to get to the grand finals.
Forward Gaming's TI9-bound lineup will consist of the following players:
Yawar "Yawar" Hassan
Quinn "CCnC" Callahan
Jingjun "Sneyking" Wu
Arif "MSS" Anwar
Johan "pieliedie" Astrom
READ MORE: Road to TI9: How Vici Gaming became the best Chinese Dota 2 team this season