CIS squad Natus Vincere's stellar performance in the regional qualifiers has sealed them an invite to The International 9 in Shanghai.
The TI1 champions secured their spot with a convincing 3-0 victory over rivals Winstrike to join Mineski, who won Southeast Asia's regional qualifiers, at TI9.
Na'Vi's Vladislav "Crystallize" Krystanek and Idan "Magical" Vardanian had solid performances during game one; while in game two, Winstrike's Lycan draft was easily bested by a Sven counter-pick, which earned Na'Vi a quick 2-0 lead.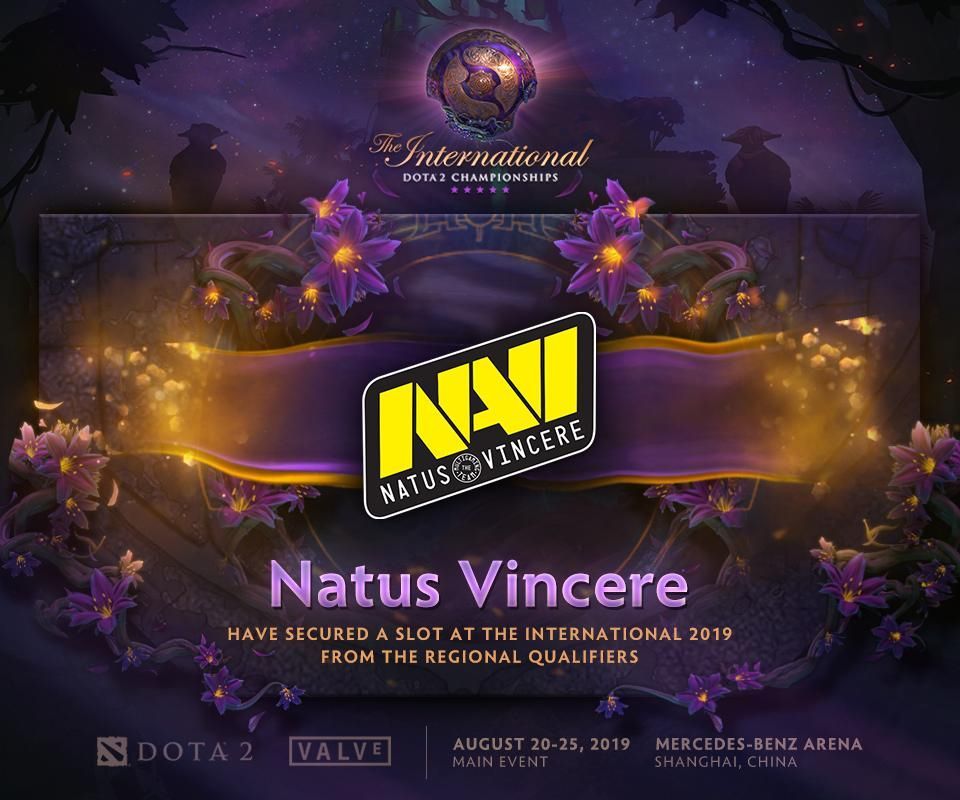 Winstrike put up a better fight during the last game of the series, but Na'Vi was hellbent on going back to the International.
During the 45-minute mark, Na'Vi caught the Dire team at an awkward position and Magical's Sniper was able to plant himself at the high-ground where he dished out insane amounts of damage. Winstrike was not able to recover after such a devastating team fight and eventually tapped out of the game.
Na'Vi has definitely shown they are worthy of being included in this year's stacked TI9.
They managed to secure top four during the group stage of the qualifier. Then, after being knocked down to the lower bracket during the playoffs, they defeated Team Empire, Vega Squadron, and Winstrike to climb back up the bracket and earn their spot at TI9.
Na'Vi's TI9 bound line-up consists of the following players:
Vladislav "Crystallize" Krystanek
Idan "MagicaL" Vardanian
Evgeniy "Blizzy" Ree"
Bakyt "Zayac" Emilzhanov
Akbar "SoNNeikO" Akbar Butaev
READ MORE: Road to TI9: Virtus Pro's incredible Dota Pro Circuit season