The first team to secure a slot at the International 2019 from the regional qualifiers is Mineski from Southeast Asia.
It was a really close series between Mineski and South Korean stack Team Jinesbrus, and the South Korean squad could have taken in the fourth game had they not made a critical mistake.
Jinesbrus call to take out the T4 towers instead of making the safer play of taking Roshan (which had the Aghanim's Scepter buff) cost them the game when Mineski's heroes respawned 30 seconds later with full health and fresh abilities to easily take out Jinesbrus, leading to a fifth and final game.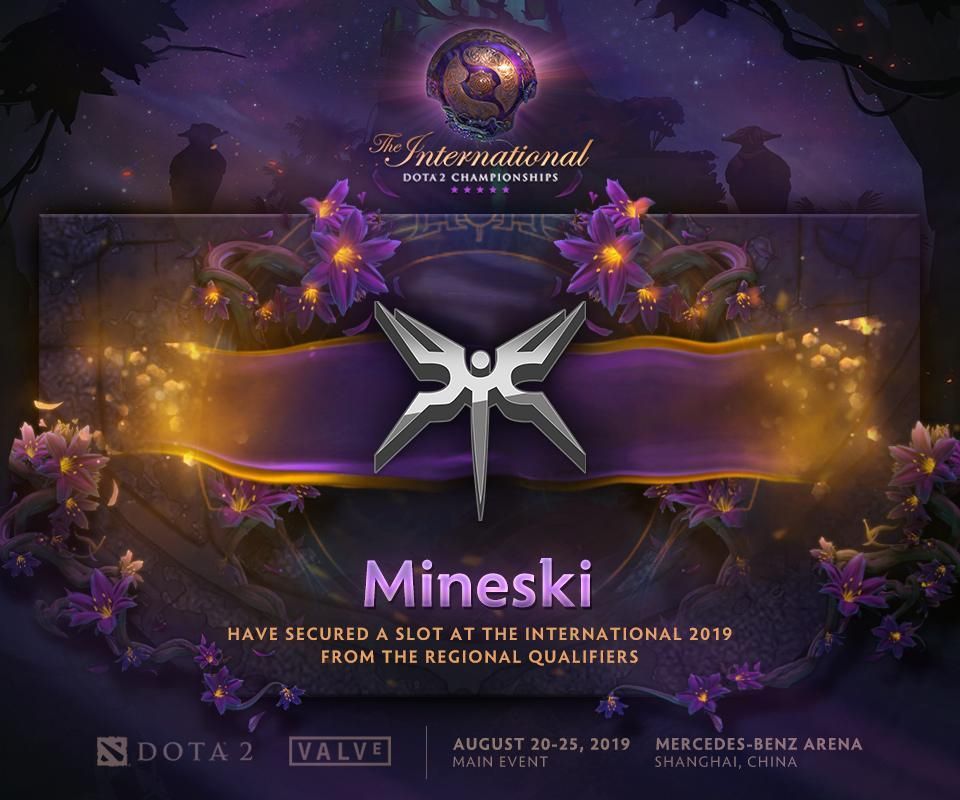 With momentum in their favor, Mineski won a game-ending team fight at the Roshan Pit that decimated Jinesbrus' heroes up, leaving them with no buybacks and no heroes in the field to stop Mineski.
But Mineski's journey prior to the regional qualifiers was also quite interesting.
Coming into the closed qualifiers, Mineski was definitely the most experienced and accomplished team in the competition. But a few weeks before the qualifiers started, Mineski decided to part ways with their carry player, Lai "Ahjit" Jay Son, and replaced him with Nikolay "Nikobaby" Nikolov.
With their new carry player, Mineski finished the group stage of the qualifier at 3rd place and then defeated all their opponents during the playoff stage.
Mineski's TI9-bound lineup will consist of the following players:
Nikolay "Nikobaby" Nikolov
Kam "Moon" Seng
Damien "kpii" Chok
Ryan "Bimbo" Qui
Michael "ninjaboogie" Ross Jr. (Captain)
SEE ALSO: Gambit's Afoninje rage quits during a TI9 qualifier match