Netflix's Squid Game took the world by storm in 2021, captivating audiences with a fictional game show that kills contestants upon failing a challenge. The series was such a massive hit that Minecraft modders, Genshin players, and YouTuber Mr.Beast made their own versions.
Following the success of the K-drama, Netflix has greenlit "Squid Game the Challenge", a reality show that will feature contestants from all around the world.
---
---
Netflix announces Squid Game the Challenge, a reality show based on the hit K-drama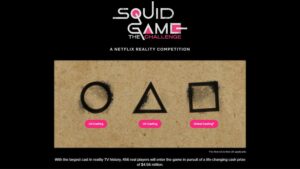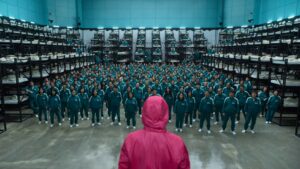 Netflix tweeted about the new project on June 15, and provided a link to the official website, where you can sign up to be a part of the US, UK, and global casting of the reality competition if you are an English-language speaker.
Similar to the fictional show's format, Squid Game the Challenge will feature 456 players that will battle it out for the cash prize of US$4.56 million.
While fans of the show might not be too keen to sign up for Squid Game the Challenge, Netflix said that the worst fate that a contestant will face is "going home empty-handed".
Eligibility requirements
If you'd like to join the reality show, here's a quick list of all the requirements:
You are, or will be at least 21 years old at the time of applying
You must be available to take part in the program for up to 4 weeks, anticipated to be in early 2023, subject to change without notice
You must hold a valid passport for the whole period of filming and have the right to and be able to travel to specified locations
You are not employed or engaged and have not been previously employed or engaged by any company within the All3 Media Group and/or Netflix, and you are not an immediate relative of an employee of or worker for any company within the All3 Media Group and/or Netflix
For more information about Squid Game the Challenge, you can check out the official website.
---
---
Follow ONE Esports on Facebook and Twitter for more culture news and stories.
READ MORE: Netflix's Squid Game is a K-drama take on the battle royale genre