The official trailer of the Resident Evil Netflix series was finally unveiled during Geeked Week 2022, the streaming platform's virtual showcase of its upcoming sci-fi and fantasy releases.
The Resident Evil series is based on the survival horror game franchise of the same name, but takes some liberties in telling the story of the T-virus. The series follows the two adopted daughters of Albert Wesker as they learn about the dark secrets of Wesker's seemingly benevolent workplace, the Umbrella Corporation.
Here's everything you need to know about the Resident Evil Netflix series, including its story, episode count, cast, and release date.
---
---
What is the Resident Evil Netflix series all about?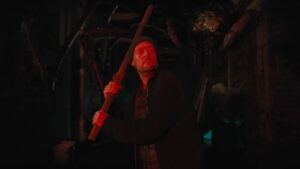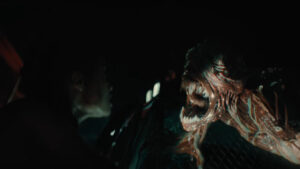 Resident Evil is a sci-fi horror series that depicts the global outbreak of the fictional T-virus, a virus that turns its hosts into zombies or powerful malformed creatures.
The story will be told in two different time periods. The first part, taking place in 2022, will show the beginning of the outbreak in New Raccoon City, the location of the Umbrella Corporation.
Wesker is in charge of making a new antidepressant called "Joy" that provides substantial health benefits to its users, but contains the deadly T-virus. Daughters Billie and Jade, who appear to be test subjects for the drug, soon figure out the pharmaceutical company's sinister plan.
The second part of the series takes place in 2036, where Jade wanders the streets of London as a lone survivor. With the T-virus taking over the world and creating hordes of zombies, Jade now has to team up with other battle-hardened survivors and hold their ground as humanity's last hope.
Episode count and directors
The first season of Resident Evil will feature eight 60-minute episodes, which have been split between four directors: Bronwen Hughes, Rob Seidenglanz, Rachel Goldberg, and Batán Silva.
---
Cast of Resident Evil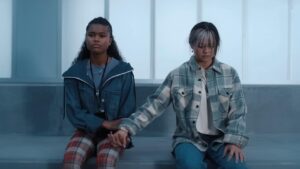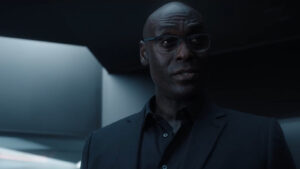 Here is the cast of the Resident Evil series so far:
| | |
| --- | --- |
| ACTOR | ROLE |
| Siena Agudong | Billie Wesker (2022) |
| Tamara Smart | Jade Wesker (2022) |
| Adeline Rudolph | Billie Wesker (2038) |
| Ella Balinska | Jade Wesker (2038) |
| Lance Reddick | Albert Wesker |
| Turlough Convery | TBA |
| Connor Gosatti | TBA |
| Paola Núñez | Evelyn Marcus |
| Lea Vivier | Susana Franco |
| Mpho Osei Tutu | Yen |
| Ayushi Chhabra | Dr. Amrita Singh |
| Christina Knight | Ms. Foster |
| Emile Hager | Alan |
| Hanni Heinrich | Janet |
| Ahad Raza Mir | Arjun Batra |
| Bjorn Steinbach | Felix Mort |
---
Release date of Resident Evil
The Resident Evil Netflix series airs on July 14.
---
---
Follow ONE Esports on Facebook and Twitter for more culture news and stories.
READ MORE: Tarnished Viper! Randy Orton has spent over 551 million Runes in Elden Ring