After performing phenomenal anime songs such as Sword Art Online's Crossing Field, Fate/Zero's Oath Sign, and of course Demon Slayer's Gurenge, iconic Japanese singer LiSA is finally getting her very own Netflix documentary. LiSA, in partnership with Netflix Japan, announced the release of the "Another Great Day" documentary focused on her life as a J-pop superstar.
Like other music documentary films such as Blackpink: Light Up the Sky, Taylor Swift's Miss Americana, and Ariana Grande: Excuse Me, I Love You, "Another Great Day" will showcase LiSA's different sides onstage and offstage with performance videos inserted between scenes.
Japanese singer LiSA makes history as the first solo artist to be featured in her own Netflix documentary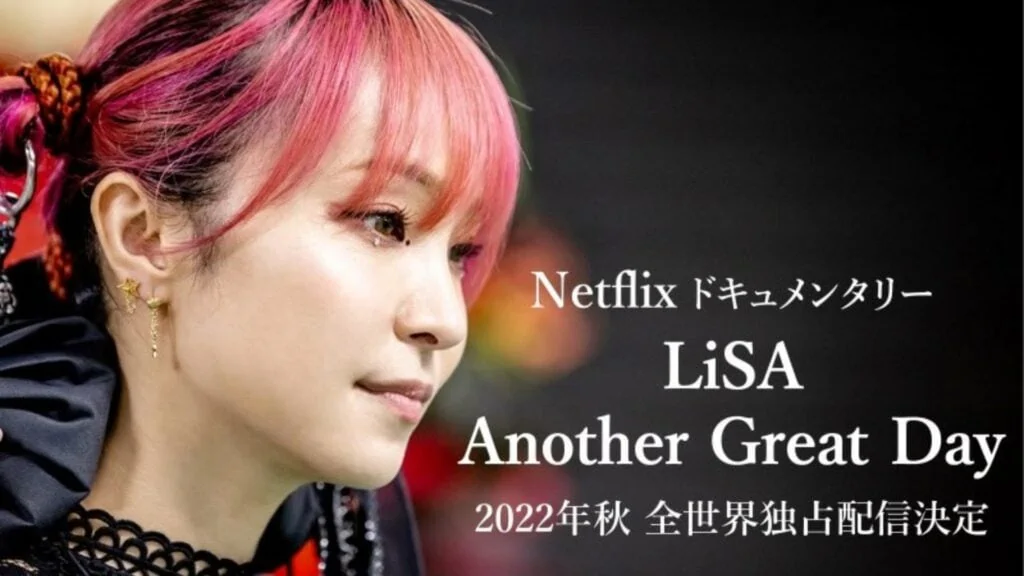 Without a doubt, LiSA (real name Risa Oribe) is one of the biggest singers in Japan. Her powerful vocals and energetic performances are recognized worldwide, especially by anime lovers.
LiSA is giving her fans a treat later this year with the release of her own feature documentary on Netflix called "Another Great Day," which takes an up-close and personal look at her 10th anniversary year project.
Her breakout performance was in the anime Angel Beats! as one of the two fictional vocalists of the Girls Dead Monster band. After debuting as a soloist in 2010, she became the voice behind some of our favorite anime opening and ending songs.
---
---
The documentary will also let fans in on the J-pop singer's creative process, her rise to stardom, and the next phase in her career. It will be directed by Taketoshi Sado, the same person behind We Are Perfume, another Japanese music documentary starring Perfume.
LiSA's Netflix documentary 'Another Great Day': Release date, where to watch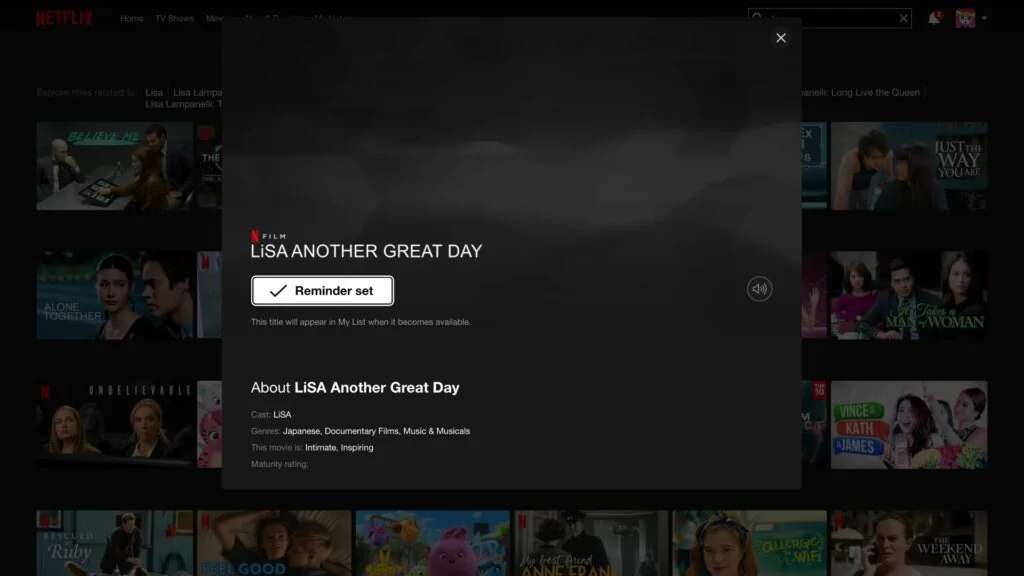 The documentary will stream exclusively on Netflix worldwide later this Fall 2022. Netflix account owners can visit the documentary's title page now to set a reminder for when it's released.
---
Follow ONE Esports on Facebook and Twitter for more news and updates on anime and culture.
READ MORE: Riot teams up with Japanese composer Hiroyuki Sawano for epic Star Guardians content