Wrestling superstar Randy Orton is often portrayed as the cocky heel to the babyfaces and legends of the WWE universe, even adopting the nickname "The Viper" for his snake-like ways.
Despite his notoriety and bad boy image, Orton showed a more wholesome appearance during WWE's Monday Night Raw show, which celebrated his 20th anniversary at the entertainment company in April 2022.
After delivering four RKOs and thanking the roaring crowd at his birthplace of Knoxville, he continued the post-event celebration in the most epic way possible — by playing video games.
---
---
Wrestler Randy Orton loves slaying demi-gods in Elden Ring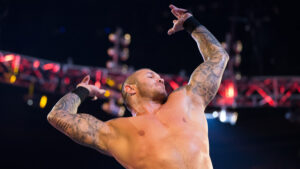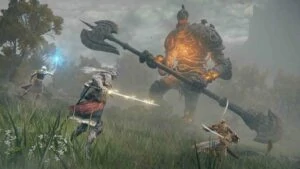 In a post-event interview, the wrestler said he was more than grateful for the televised anniversary, and couldn't wait to celebrate with his family in St. Louis. With an 8-hour bus ride ahead of him, the wrestler stated that he would be kicking back with a few video games once they were on the road.
In fact, he's actually a big fan of Elden Ring, the hit role-playing game developed by FromSoftware.
Orton has yet to share any footage of his Elden Ring gameplay but mentioned in a tweet that he was already level 527, a stunning accomplishment for someone who not only grapples and pounds other sweaty men for a living, but also has a family and five kids.
The news came as a surprise to his fans who also traversed Lands Between. Twitter user @darthhawk82 saw RKO's level as a legendary feat, guessing that he probably "never turned the game off except to beat people up."
Taking in all the calculations, Orton has spent around 551 million Runes in the FromSoftware RPG, and has no plans of stopping. Since the level cap is at 713, we can't wait to see the wrestler's final build once he's a maxed-out Elden Lord.
---
---
Follow ONE Esports on Facebook and Twitter for more gaming news and stories.
READ MORE: Logan Paul flaunts his US$5M Pikachu Illustrator card at Wrestlemania 38