A beautiful and talented idol, or a strong-willed state alchemist — who would win in a fight? The idol, apparently.
Spring 2023 series Oshi no Ko has taken the anime community by storm, surpassing Fullmetal Alchemist Brotherhood to become the highest-rated anime of all time in the MyAnimeList (MAL) rankings.
Premiering on April 12, the show has taken the community by surprise, quickly ascending to the top of the charts within days of its release.
---
---
Oshi no Ko becomes the highest-rated anime on MyAnimeList
Doga Kobo's anime has been rated 9.33 out of 10 by approximately 40,000 MyAnimeList users to become the highest-rated anime in MAL.
In comparison, Fullmetal Alchemist Brotherhood, which previously held the top spot, has a rating of 9.11 out of 10 from over 2 million users as of writing.
It is worth noting that MyAnimeList calculates its scores using a weighted formula that takes into account several factors, including the average score for the anime or manga, the number of users rating the show, and other related factors.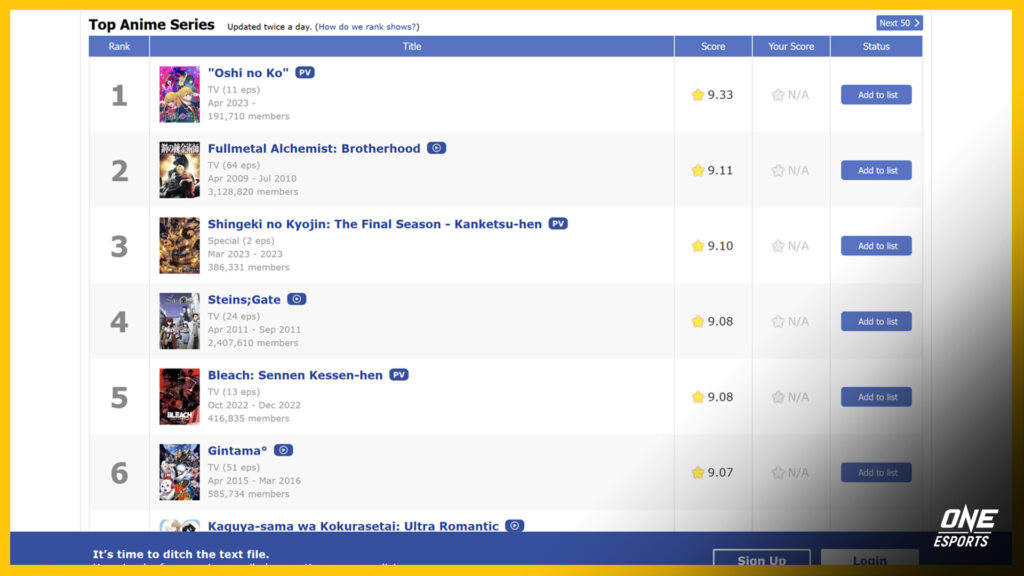 What makes this milestone more impressive is that it has been accomplished based solely on the strength of Oshi no Ko's first episode. The overwhelmingly positive response to the show's debut is a clear indicator of the series' potential.
Fullmetal has held the top spot on the website for multiple years. It aired in 2009 and is considered by many a classic series. It follows the story of brothers Edward and Alphonse Elric and their pursuit of the Philosopher's Stone.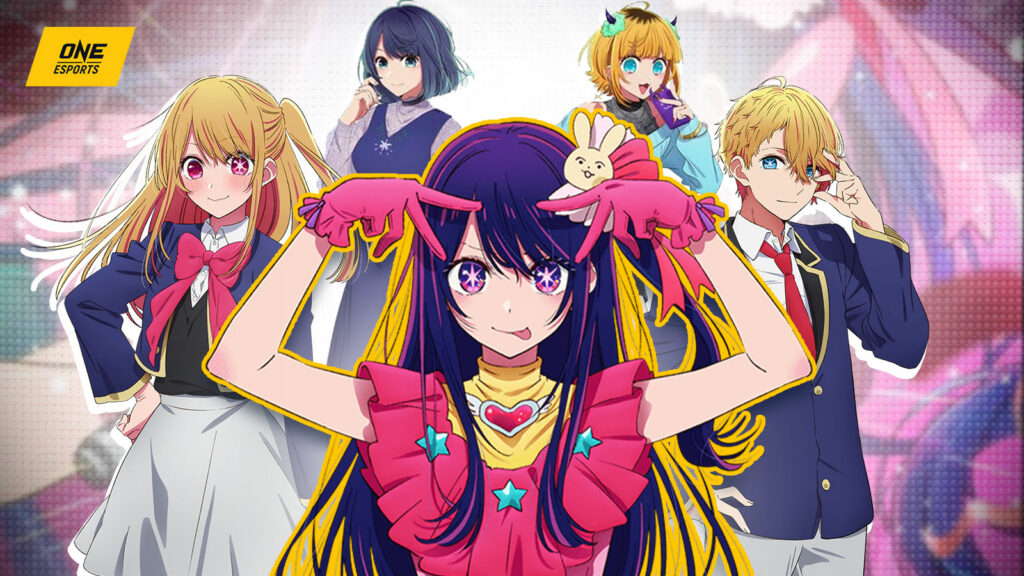 View MyAnimeList's top anime rankings here.
From Aka Akasaka, the creator of Kaguya-sama: Love is War, Oshi no Ko centers on the life of a Japanese idol named Ai Hoshino. An unplanned pregnancy forces her to take a break from the spotlight.
Curious about this anime series? Here's everything you need to know about Oshi no Ko.
---
Follow ONE Esports on Facebook for more anime stories.
READ MORE: What is tsundere? An introduction to one of anime's most popular tropes