If Yan can cook, so can Tatsu.
In this The Way of the Househusband cosplay by professional cosplayer and model, Taryn, he brings to life the beloved protagonist from Netflix's animated adaption of the manga by Kousuke Oono.
A well-known and deeply feared yakuza boss in his younger days, Tatsu gave up that life after he married Miku. The legendary "Immortal Dragon" still hangs onto his knives, but for a completely different purpose.
Wearing an apron over his dark, long-sleeved outfits which hide his tattoos, Taryn's photoshoot gives fans a taste of the different facets of Tatsu.
---
---
The Way of the Househusband cosplay by Taryn really hits the nail on the head
In addition to producing the anime, Netflix also published a loose live-action adaptation starring the character's seiyuu, Kenjiro Tsuda, called The Ingenuity of the Househusband.
A live-action series that more closely adapted the manga premiered in 2020 on Nippon TV in Japan starring veteran actor Hiroshi Tamaki.
In Taryn's The Way of the Househusband cosplay, he went all the way with the details, styling every strand of hair down to the character's detailed large-scale tattoos.
Tatsu's daily default look sees him wearing sunglasses and a cute white apron over his dark clothing… which doesn't actually soften his image.
After all, the entire premise of the story is based on the fact that the character doesn't realize that his outward appearance still portrays a menacing yakuza, a stark contrast to the domicile, domestic life he now leads as a househusband.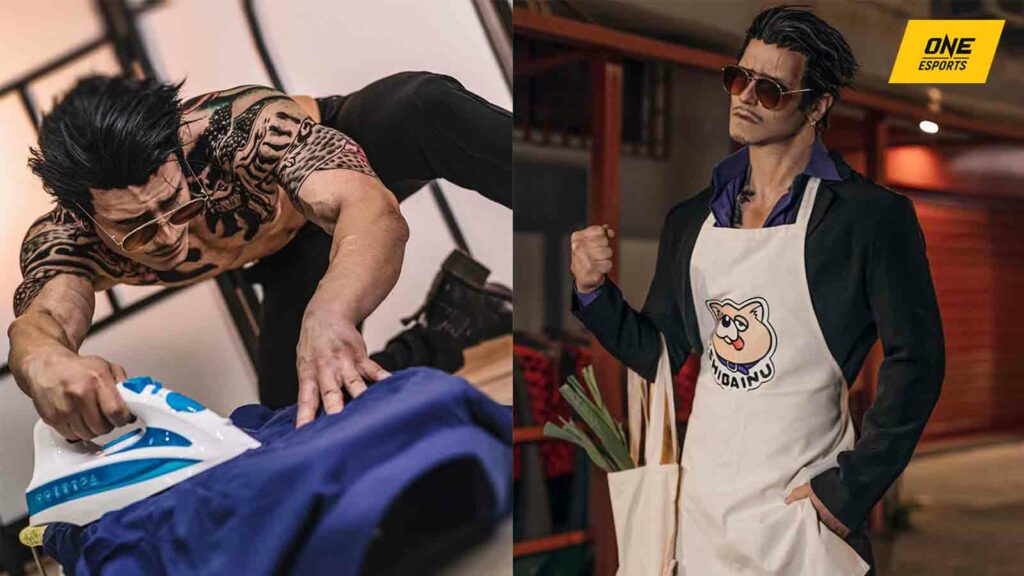 Supporting Miku, a high-flying career woman who apparently earns enough for the both of them, Tatsu does all the household cores, prepares bentos, goes grocery shopping, and cooks for them daily.
While the anime didn't show off Tatsu's physique as much as we like, Taryn certainly delivered on this front. We'll never see the character walk out of the door without covering his ink in a country like Japan, so we're more than happy to be serviced by Taryn's homely interpretation.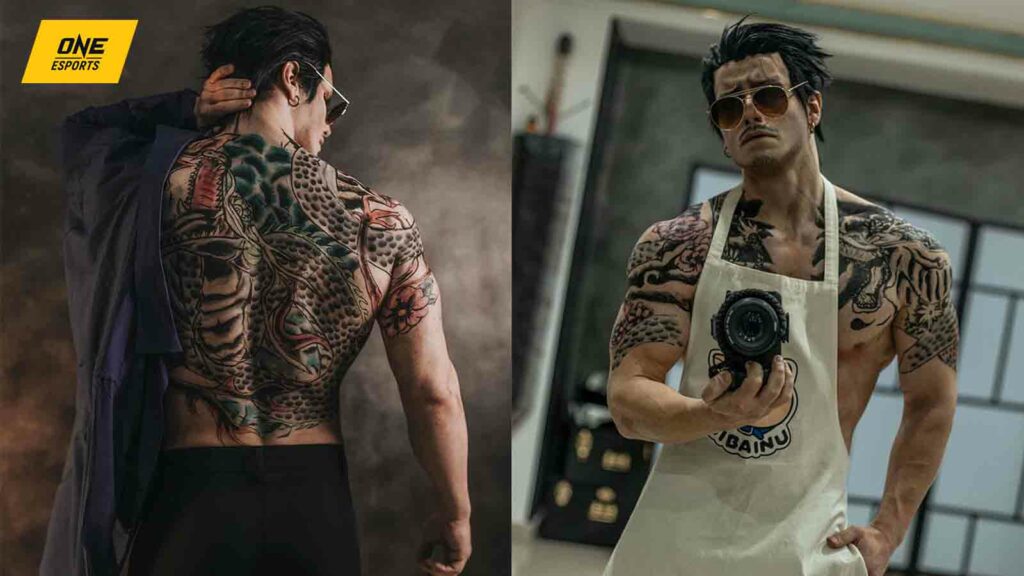 Check out the full cosplay on his Instagram account.
Follow ONE Esports on Facebook and Twitter for more anime news and stories.
READ MORE: Black Butler cosplay perfectly captures Ceil and Sebastian's complex relationship