After three years of uncertainty, One-Punch Man Season 3 is finally confirmed.
A new teaser visual featuring Saitama and Garou was released, the official Japanese One-Punch Man anime Twitter account announced today. This was drawn by Chikashi Kubota who led character design in the first two seasons.
Directed by Shingo Natsume and animated by Madhouse production studios, One-Punch Man Season 1 debuted in 2015. Season 2, which aired in 2019, was led by J.C. Staff and directed by Chikara Sakurai.
---
---
One-Punch Man Season 3 visual teaser focuses on antagonist, Garou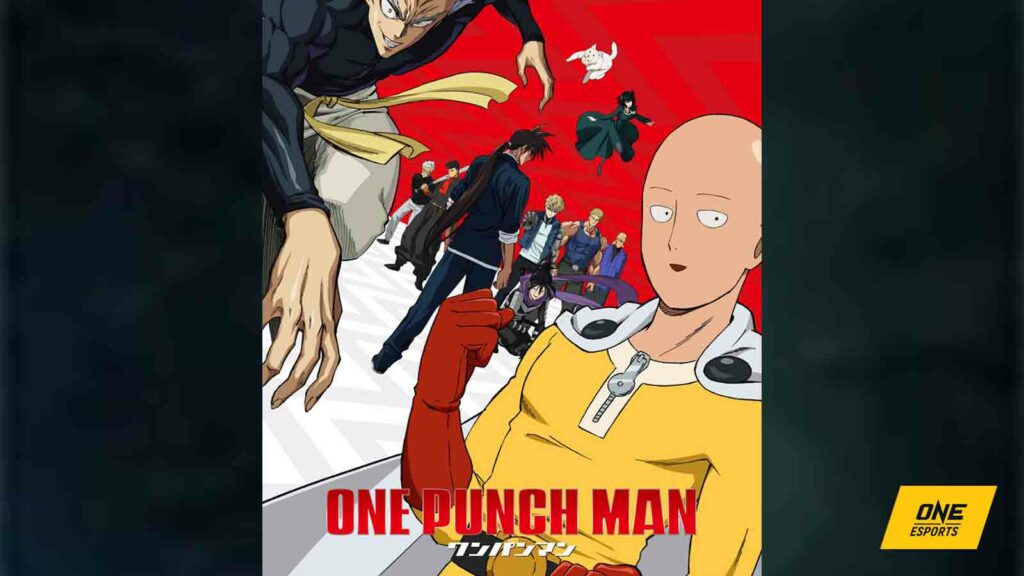 Besides the fact that the anime will be reprised, no other details about One-Punch Man Season 3 have been confirmed on the official website, including its cast.
However, it's very likely that the main cast will reprise their roles. Voice actor Makoto Furukawa, who plays protagonist Saitama, and Kaito Ishikawa who voices Genos, both retweeted and commented about the announcement.
The teaser visual features Saitama back-to-back with Garou, one of season two's main villains, recognizable by his strong, sharp features. A former disciple of Bang, he was expelled and became a self-proclaimed "Hero Hunter". In the last episode of Season 2, Phoenix Man saves Garou from the heroes, without any real conclusion. One-Punch Man Season 3 is expected to pick up where the last season left off.
The general consensus among OPM fans is that Season 1 was superior to Season 2 due to the distinct difference in animation quality and direction. Madhouse, a Japanese animated studio founded in 1972, has produced highly acclaimed works, including X CLAMP, Chobits, Death Note, CardCaptor Sakura, and Hunter x Hunter.
It remains to be seen which animation production house will take on Season 3, which fans have high hopes for.
READ MORE: One Piece Film Red is officially the highest-grossing movie in One Piece history