When Brendan "BcJ" Jensen was in the hospital to have 19 inches of his intestines removed, he asked for only one thing — his computer.
Jeff Jensen, his father, wheeled the PC up to his room on a flatbed cart, all so BcJ could play an Overwatch ranked game to stop his rank from decaying.
That was just a glimpse of the dedication that BcJ continues to bring to his role as a Valorant pro for XSET.
Despite grappling with multiple health conditions from Crohn's disease to arthritis in his neck, the 22-year-old has never complained about the hand he was dealt.
"People would be like 'Why me?' but I've never heard Brendan say anything like that ever," said his father in a new behind-the-scenes video by Riot Games. "He's always just dealt with it."
---
---
BcJ never let his health issues stop him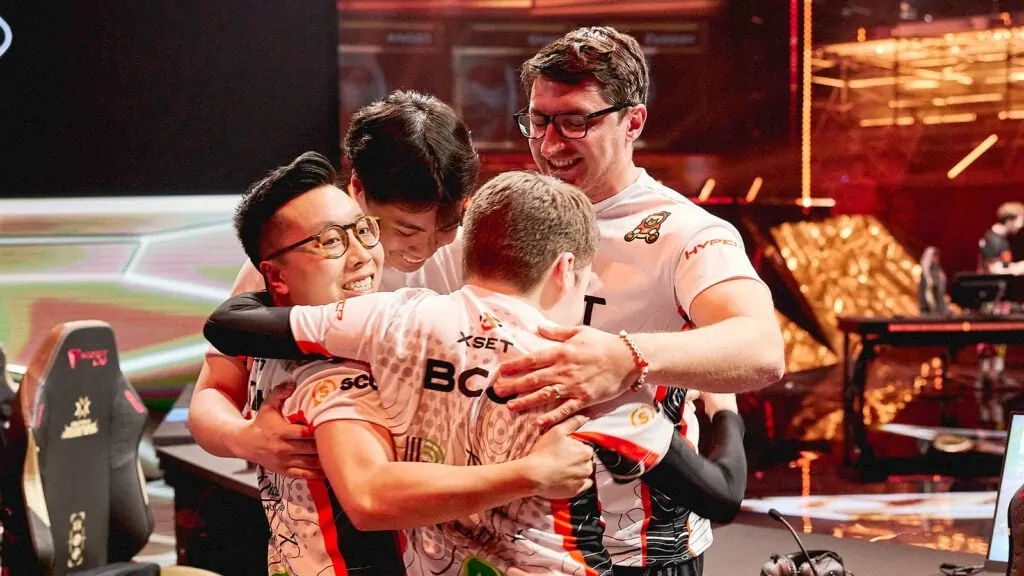 The journey to getting his condition under control has been a long and tortuous one. When difficulty moving his neck sent him to the neurosurgeon, it was dismissed as a side effect of poor posture from playing too many games.
One misdiagnosis piled up onto another, and his gastrointestinal issues eventually led to his appendix being removed.
"I couldn't eat food. I couldn't drink even water at that time," recalled BcJ. "So I was getting all my nutrients through a big bag and it was going through an IV."
Doctors eventually figured out that all his health issues were linked to the same autoimmune issue. The arthritis in his neck was connected to the Crohn's, and everything was just inflamed. His neck bones are now fused together, which severely limits his range of movement.
"Daily life is obviously a little harder," he said. "I can't look up at people. I have to kind of push my chest out to look straight. So walking around all day pushing my stomach out definitely also hurts my back."
But BcJ is taking everything in his stride. His father once told him that no matter what he has, there are always people out there that have it worse, and that mindset has stuck with him since.
"It helped me understand that if all I have is not being able to move my neck and some back pain, I think I can do just fine," he said.
To keep his condition under control, the XSET player now receives a biologic intravenous infusion every eight weeks, which inhibits parts of his immune system so it doesn't attack his body. It has succeeded in managing his symptoms for the last six years, allowing him to live a nearly normal life.
---
---
In that time, BcJ has gone from an Apex Legends pro with T1 to a rising star in North American Valorant. The XSET Valorant roster has steadily improved throughout the past year, culminating in a playoffs berth at Valorant Champions 2022.
While they suffered an early exit at Masters Copenhagen during their international debut, the team has bounced back stronger than ever with wins over XERXIA Esports and Copenhagen champions FunPlus Phoenix in Istanbul.
BcJ, in particular, was a star during the series against FPX, topping the scoreboard for his team with a 45/35/24 KDA. He even beat out Matthew "Cryocells" Panganiban, XSET's designated duelist and fragger.
After spending the last year as the team that nobody really expected to succeed, BcJ and his squad are hungrier than ever to prove their doubters wrong.
Everything is on the line at Champions — the future remains uncertain with franchising looming next year, and Istanbul could very well be the last event for this team.
They will play their next opponent at Champions on September 11 at 1:00 a.m. GMT+8 | September 10, 10:00 a.m. PT | September 10, 5:00 p.m. GMT. The match will be broadcast live on the official Valorant Twitch and YouTube channels.
READ MORE: TenZ explains what makes OpTic yay better than everyone else